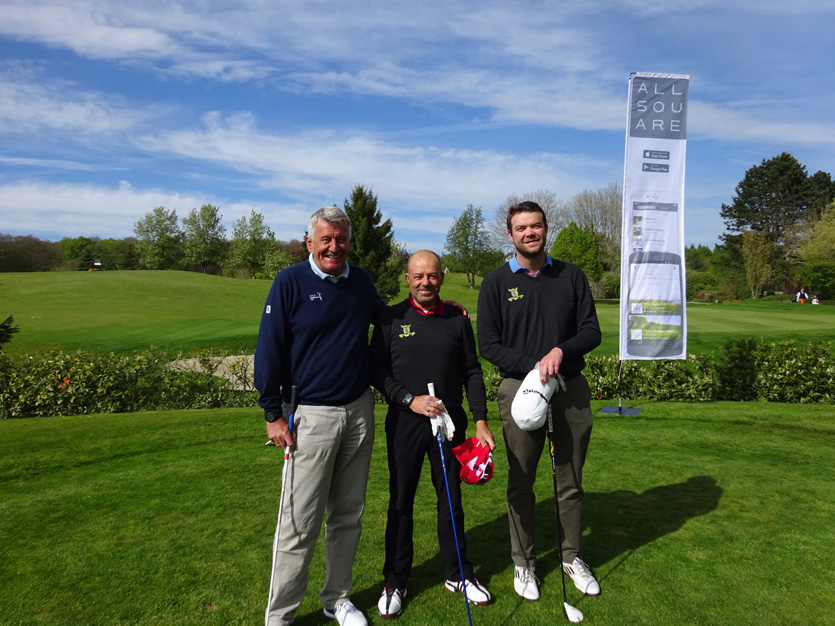 Sometimes we forget that not all destinations, beautiful though they may be, enjoy our eternal spring. This privilege known so well by the owners of our Abama Luxury Properties isn't afforded to everyone. Fortunately, springtime does eventually arrive, bringing its light and colors to even the coldest of corners. In hot pursuit of the burgeoning spring, this month Abama begins its sponsorship of the All Square Invitational, where players will be looking to conquer the greens of Luxembourg, France, Belgium, Germany, and Switzerland.
The tournament kicked off April 29th at Kikuoka Golf & Country Club in Luxembourg, bringing with it a brilliant sun that lit up every inch of the grounds. Then, just a short week later, players met again at Golf Luxembourg-Belenhaff on the 6th of May. Now they'll be sojourning on the 13th to Golf du Lys Chantilly in France.
The tournament, which stretches all through the summer to September, still has a few dates to be confirmed. But we're anticipating an intense golf season that will surely delight our expert golfers. Here are the dates below; stay tuned for more updates!
Upcoming dates:
13th May, 2017 – Golf du Lys Chantilly – France
14th May, 2017 – Golf du Château d'Augerville – France
14th June, 2017 – Golf Club Grand Ducal – Luxembourg
17th June, 2017 – Golf du Médoc – France
18th June, 2017 – Golf du Château des Vigiers – France
25th June, 2017 – Golf Club Crans-sur-Sierre – Switzerland
4th August, 2017 – Golfclub München Eichenried – Germany
27th August, 2017 – Golf de 7 Fontaines – Belgium
27th September, 2017 – Münchener Golf Club – Germany
7th October, 2017 – Golf de Genève – Switzerland
Golf de Bonmont – Switzerland (dates TBD)