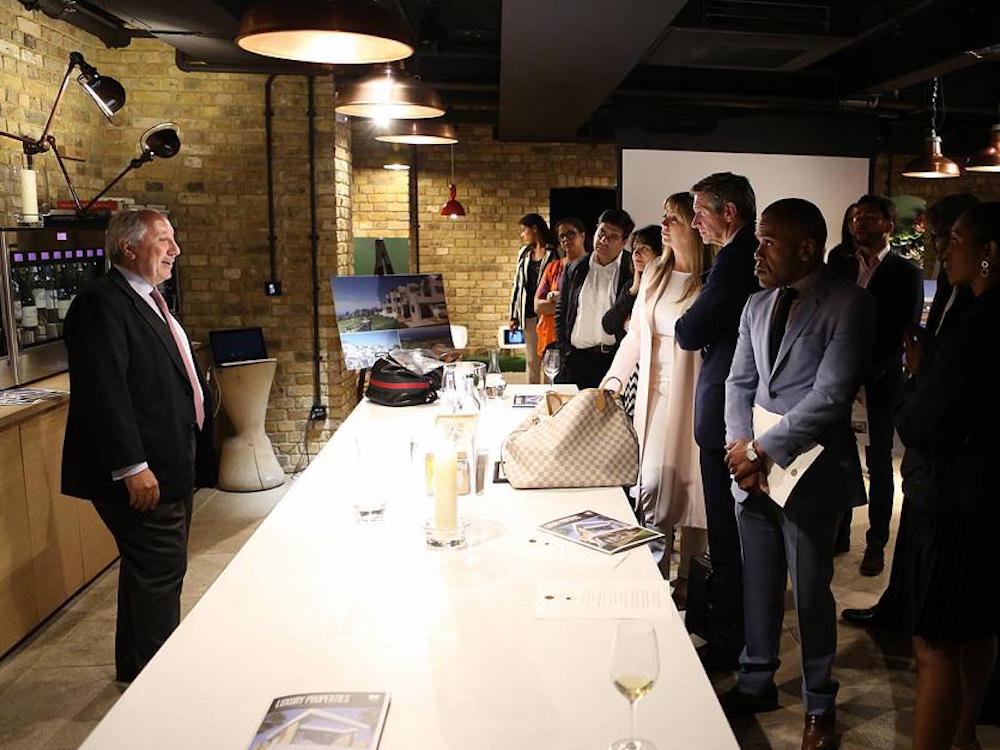 This past June 9th we celebrated a wonderful evening with Abama Luxury Resort owners and friends at London's exclusive boutique, Hedonism Wines. Fast becoming known as the world's best liquor and wine shop, Hedonism was the perfect venue for this intimate gathering.
Some 50 guests and Abama Luxury Residences representatives enjoyed custom cocktails and fine Mediterranean cuisine as well as a small presentation by Arum's CEO, Jordi Robinat. Its purpose was to highlight some of the exciting progress at Abama, including the growing community of beautiful custom villas and the Bellevue turn-key luxury homes already under construction. We also debuted our new Abama Luxury Residences video, featuring incredible aerial photography of the new Las Terrazas flats and the Las Terrazas Club, as well of a few of our fabulous Custom Villas.
An excellent time was had by all, and we were especially pleased to welcome our dear friends and estate agents Abercrombie & Kent and Clear Blue Sky, as well as a representative from a Spanish National Bank, who came from Tenerife expressly for this event to answer any questions about financing in Spain.
We look forward to planning more of these events for our owners and guests, so stay tuned!
Published in category
News
Share this post