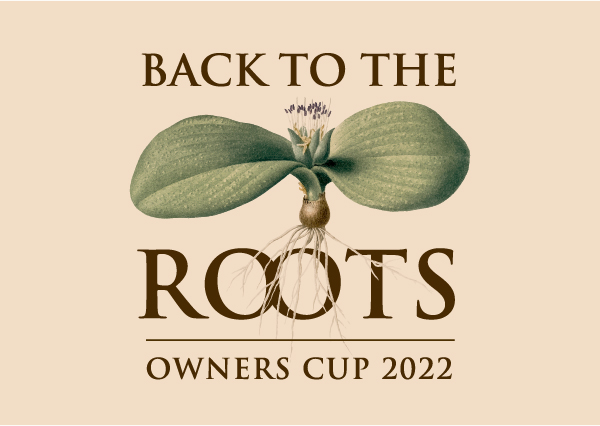 Our annual gathering of owners is a special moment when we can come together and celebrate life at Abama. And it was even more precious this year for being the first edition since the pandemic. To remind ourselves of the privilege of being part of this community, we chose to reset and go back to the roots, building a stronger future on the foundations of the past.
The Owners' Cup Golf Tournament
A beautiful day greeted us for our golf tournament, for which we were delighted to host 75 owners and friends on our Dave Thomas golf course. Decked in Abama Owners Cup polos made especially for the occasion, players competed in two categories of Stableford individual: the first for handicaps between 0 and 18 and the second between 18.5 and 36. Hole 10 provided a brief respite from play, with tapas from Montesano, a selection of wines from the Bodegas of Perelada & Chivite, and design and furniture by Garden Design.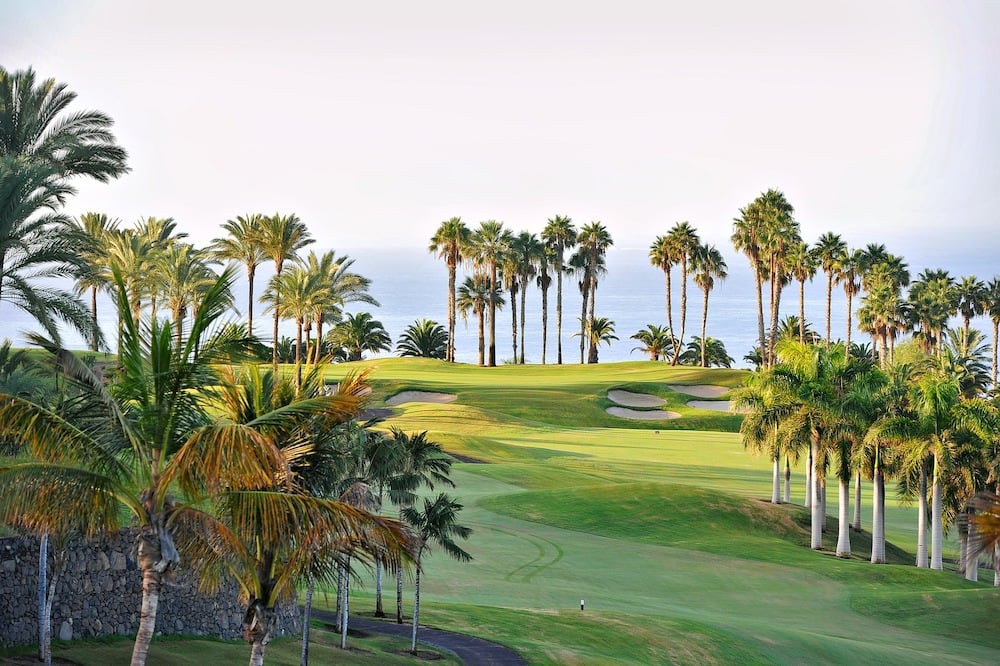 Wellness Beginners Practice
Those who preferred a more gentle start to the day joined us in the Abama Event Garden for a wellness beginners practice and family yoga session with Mili Gentile. Gentile is one of our favourite yoga and breathwork experts who has worked with us on a number of our Wellness Weekends. She owns Moksha Yoga Tenerife and runs numerous training programs for yoga teachers on the island.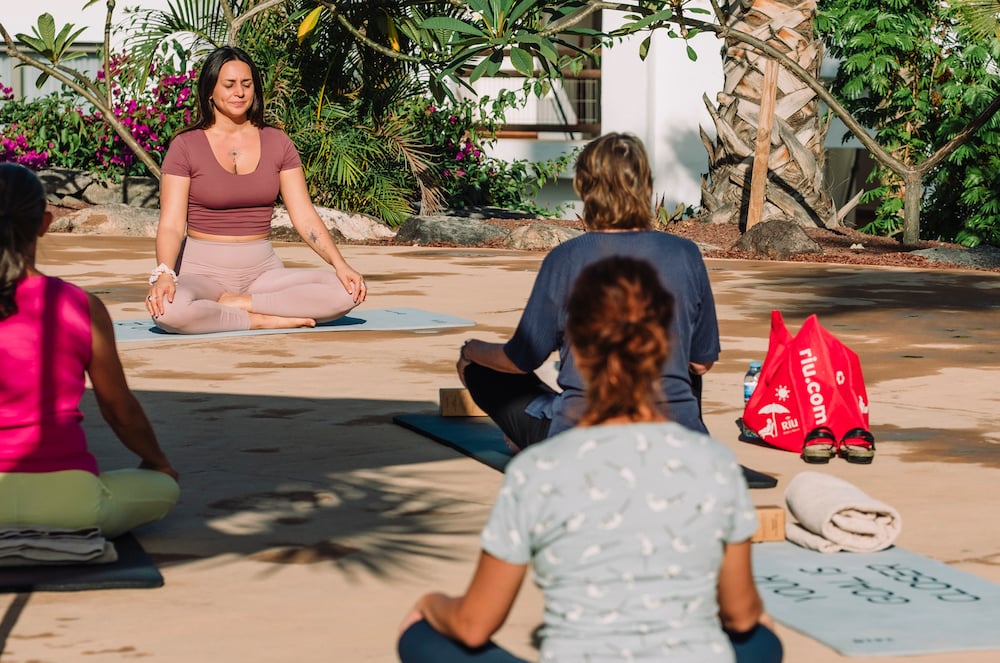 Abama Prestige Talk: Sustainable Oceans
Given the environment surrounding Abama, marine conservation is one of our top sustainability priorities at the resort. The corridor between Tenerife and La Gomera was named Europe's first Whale Heritage Site in January 2021, and the cetacean population's presence is dependent upon their continuing to find a peaceful environment and plentiful food in the area.
Government action to support this natural resource is being buttressed by private businesses and individuals that are raising citizen awareness and a sense of personal responsibility and agency in the protection and preservation of our environment.
One such group is Oris watches, who has worked for years with Tenerife-born Francis Pérez, an award-winning marine photographer. They offered a presentation to our owners that was informative and filled with practical suggestions for how to help.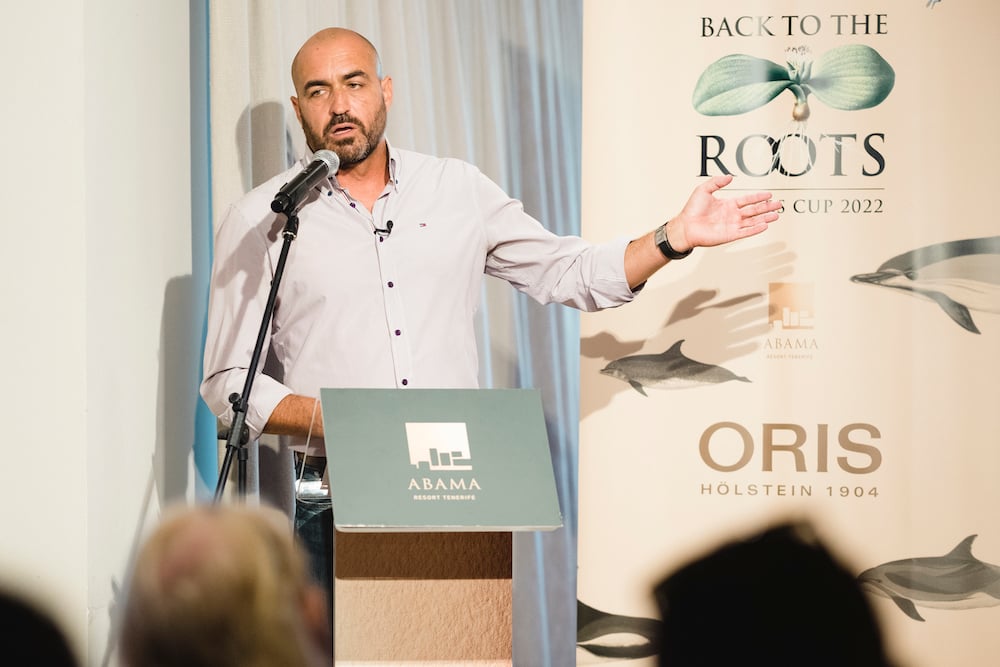 The Back to the Roots Gastronomic Experience
A forerunner in agricultural techniques for the production of organic fruit in Tenerife, La Calabacera counts Michelin restaurants, 5-star hotels, local markets and individuals looking for the best natural ingredients among its many customers. This organic farm has worked closely with Abama to promote healthy habits among our guests and owners, preparing recipes and participating in activities during our Abama Wellness Weekends.
La Calabacera hosted 84 of our owners for the Back to the Roots gastronomic experience on the first night of the Owners Cup, where guests enjoyed a show cooking demonstration with fresh products from the farm, then dined on the results while watching a presentation by Canary Islands folk instrumental and dance troupe Samara.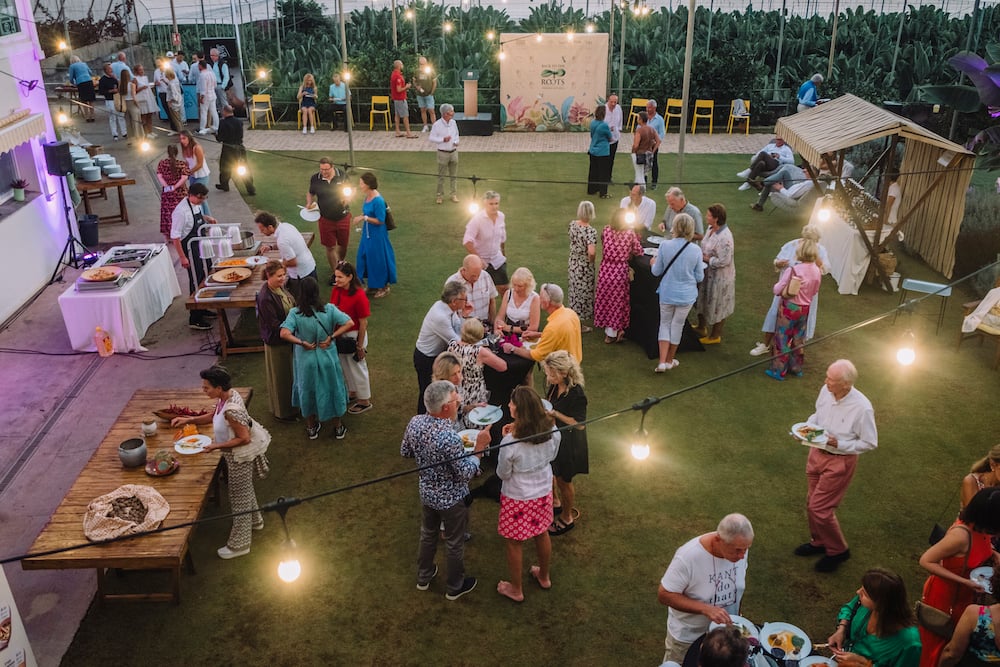 Tennis Expo with Henri Leconte and Marc López
Saturday morning we moved over to Abama Tennis, where our professional-grade courts hosted a great friendly match between former World Singles No.5 Henri Leconte and former World Doubles No.3 and Olympic medalist Marc López, battling it out against the backdrop of the Atlantic Ocean. After the Expo, our owners had a chance to come down from the stands and take the court themselves to spar with the former pros.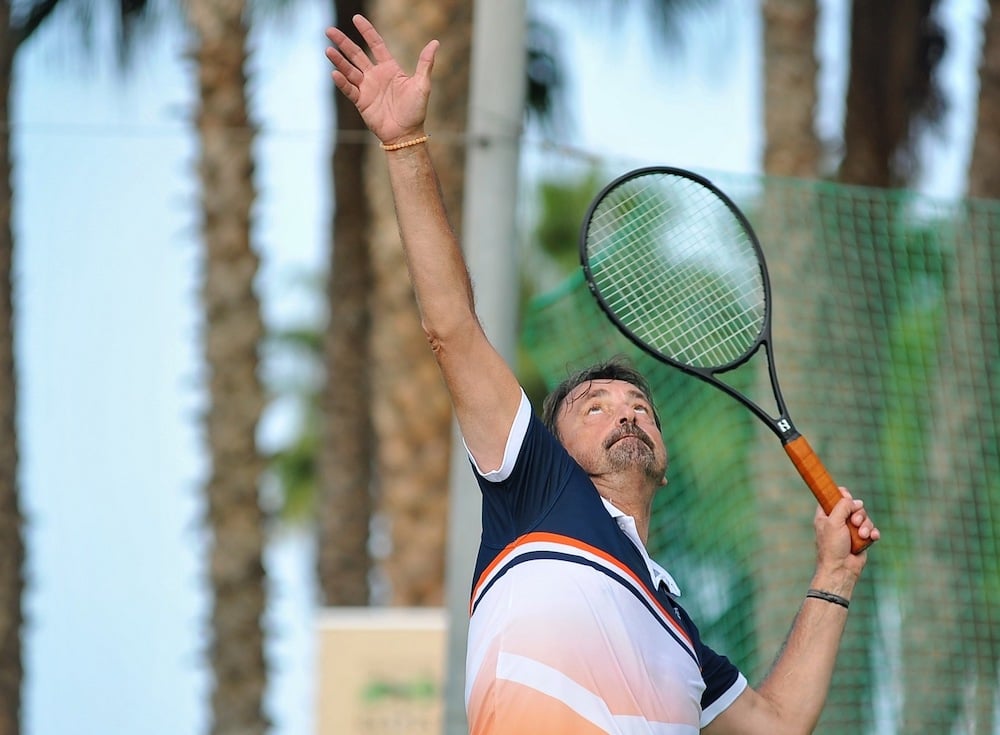 Paradise Canarien Fashion Show
There's no better combination than pool, popcorn, cocktails, and fashion, and that's how we spent our Saturday afternoon. 70 owners found themselves poolside at Las Terrazas enjoying the Spring/Summer 2022-2023 Collection from Paradise Canarien by local talent Eva Divine. The Brazilian music and '60s vibe were the perfect complement to the label's swimwear and accessories for men and women, plus cocktails provided by Melvin.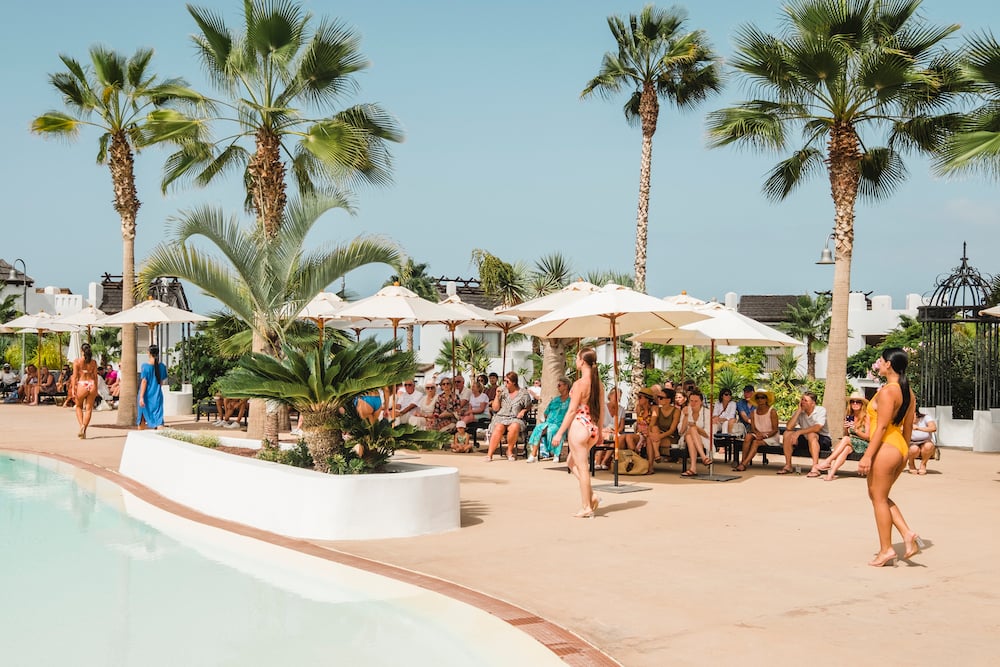 Gala Dinner
The Owners Cup Gala Dinner was, as usual, the highlight of the weekend, with over 120 guests gathering for an evening of local cuisine, traditional music, our highly-anticipated awards ceremony, and dancing. It was the first year we hosted the dinner in our outdoor Abama Event Garden, tented for the occasion and allowing the beautiful views of the ocean to stay with us all night long.
The Welcome Cocktail was accompanied by Pedro Izquierdo, master of the Canary Islands timple, a traditional string instrument that originated here on the islands and is derived from Baroque guitars and other similar instruments. Danny G. Martinez accompanied him on guitar. Mr. Izquierdo has performed in multiple international cities and has published three solo discs comprising more than one hundred titles scored and edited specifically for his instrument.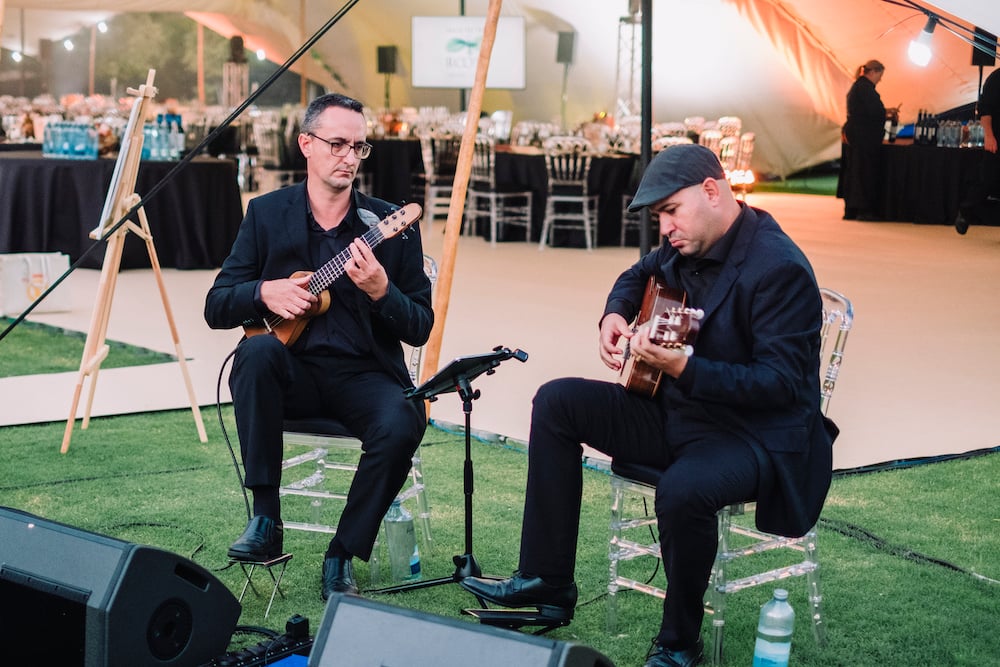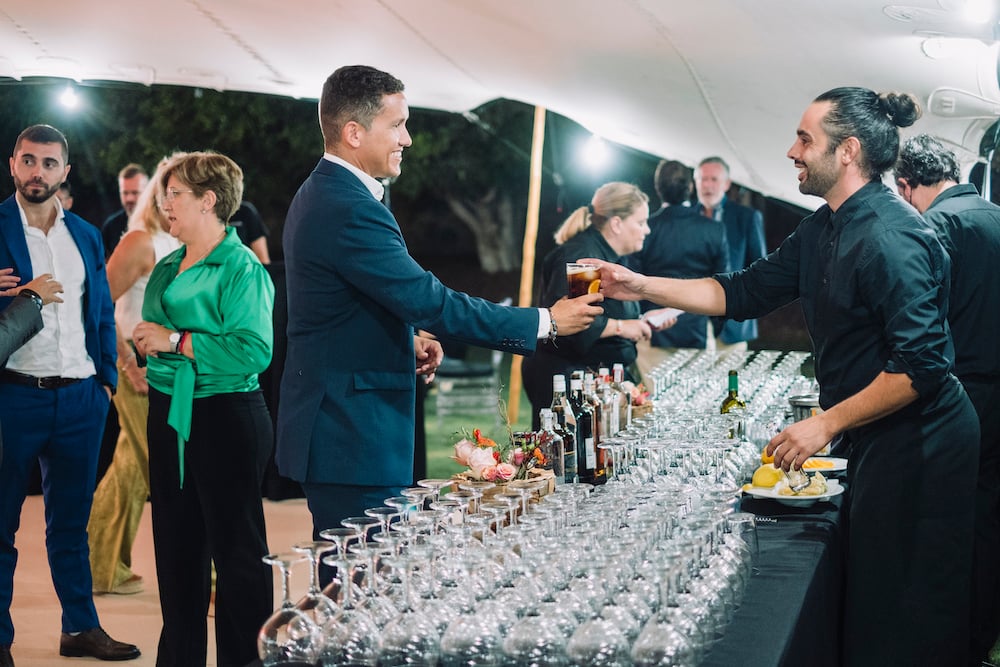 Dinner was catered by El Draco, one of the most renowned traditional restaurants on the island. Our featured musical selection during dinner was the Los Sonidos de la Tierra show led by Francis Pérez, one of the Canary Islands masters of fusion, oriental and folk music. The musical journey led us through natural elements and the essence of their sound, evolving from the vibrations of the lithophone to quartz singing bowls, and passing through the gong, seeds and rattles, skin drums, ceramics, the ocean drum, the rain stick, and the allophone.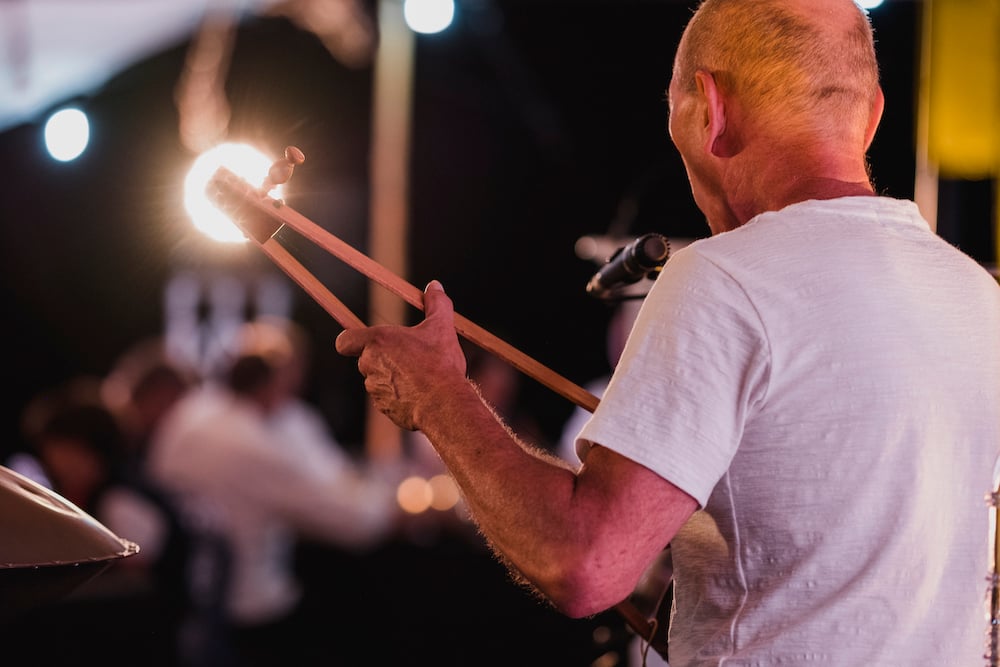 After an incredible meal, a number of lucky owners won prizes supplied by our sponsors and finished off the evening dancing and enjoying the beautiful night.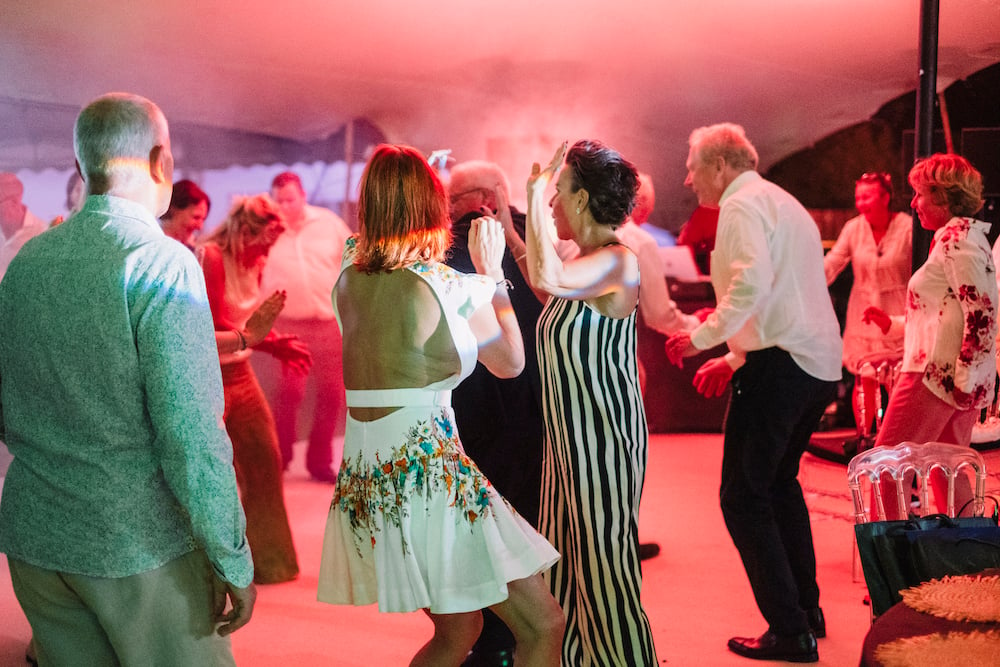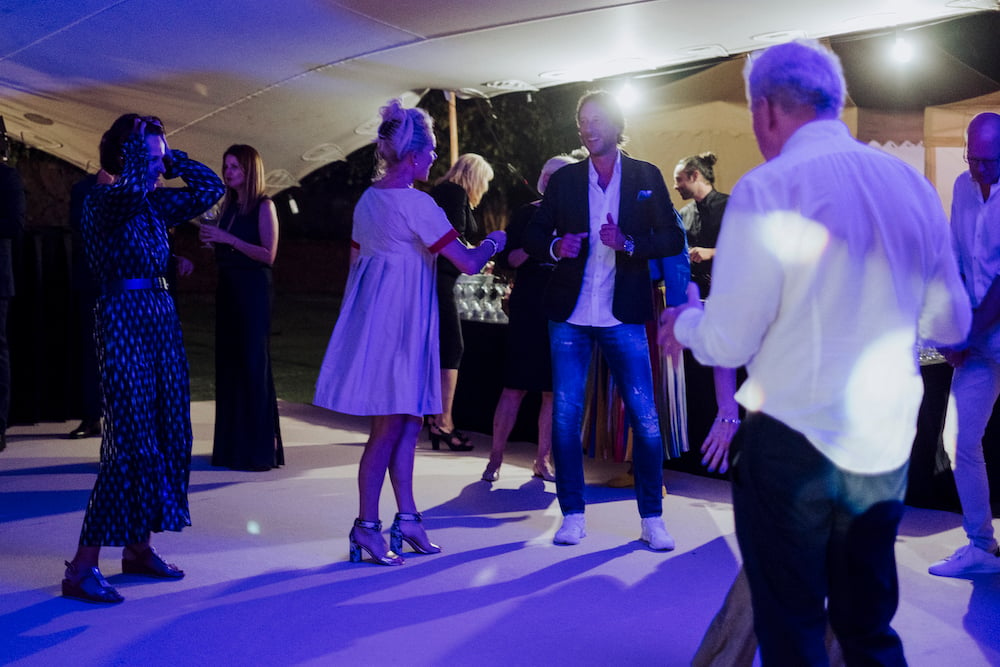 Published in category
News
Share this post