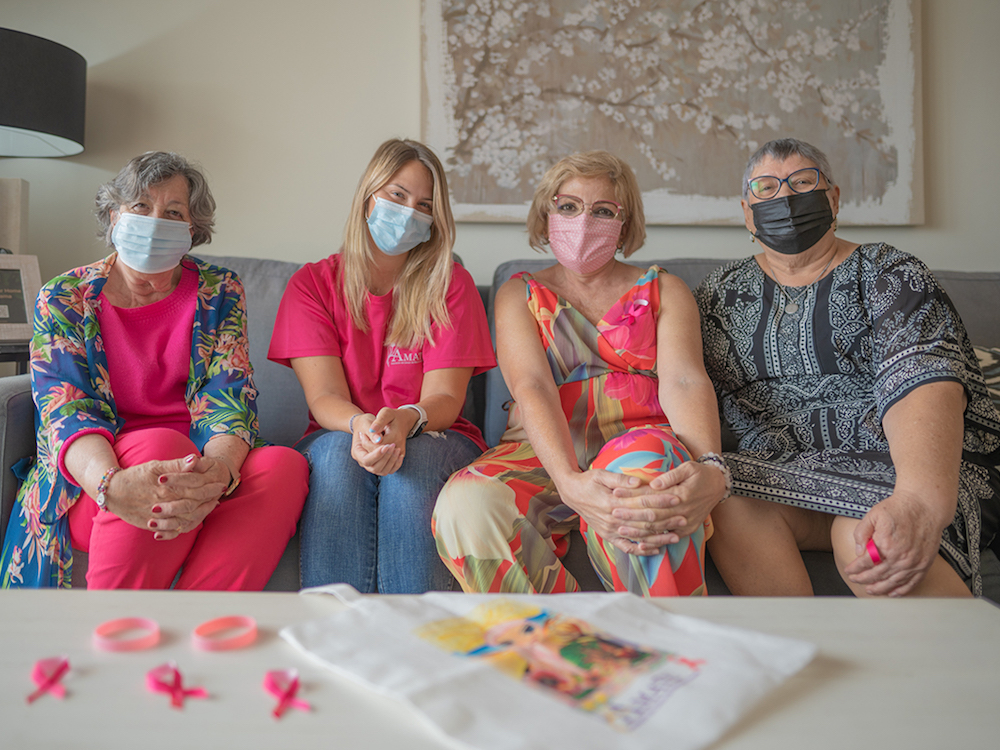 October is Breast Cancer Awareness month, and as part of our social sustainability goals, we have just published some videos in collaboration with Ámate Tenerife. This organization, located on Tenerife but now expanding its efforts to other Canary Islands, helps breast cancer patients and their families with everything the doctors can't. From psychological support to fitness to nutrition, what concerns patients concerns Ámate. The founders of the organization are all themselves breast cancer survivors, so they understand what their members need and can act as a true guiding light in a time of confusion and stress. You can read more about their work here.
Through Abama Solidaria, we have been supporting Ámate Tenerife since July of this year, first with a donation drive for the organization. That drive is now over, but you can donate to Ámate any time you like directly through their organization.
Another option is buying one of our unique bracelets designed by local jewelry maker OClove. Abama Solidaria began working with OClove in December of 2020 to create limited-edition necklaces inspired by the Abama Beach. 50% of the profits from sales go to the Abama Solidaria account and different Spanish charities.
This autumn, we're delighted to collaborate with OClove once more. They've created another piece of limited-edition jewelry with the Abama Beach as its theme, but this time in the form of a bracelet with a breast cancer ribbon as well. Available online at OClove and in the Gourmet Shop at the Las Terrazas de Abama Suites, once again 50% of the proceeds will go to charity, this time directly to Ámate Tenerife. It's a chance to buy a souvenir of Abama and also contribute to a great cause!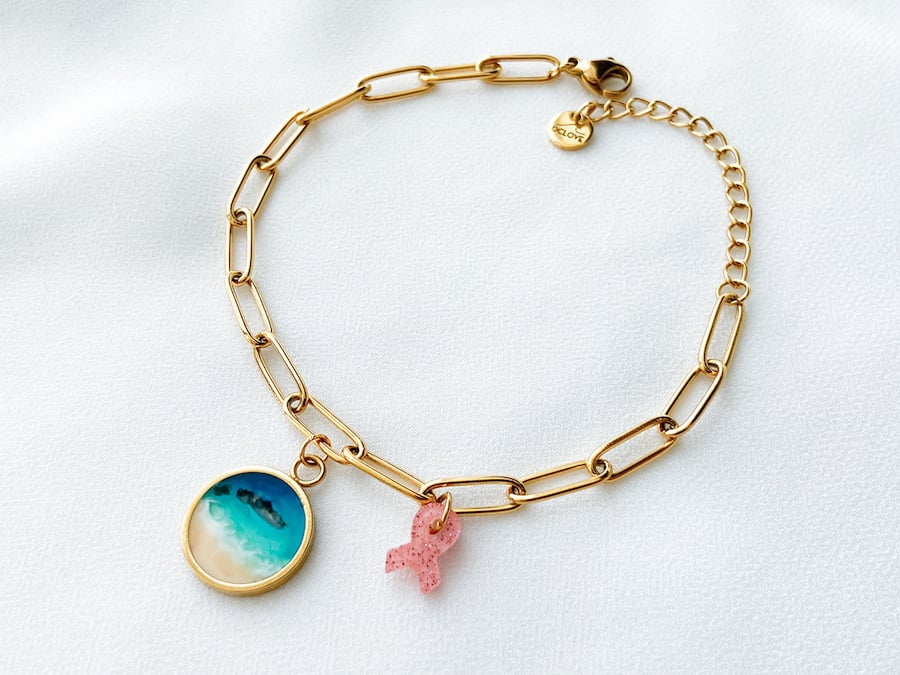 Here at Abama we believe that social responsibility and taking part in our community is a major factor in the design of sustainable homes. Abama Solidaria will continue in its commitment to great local efforts to drive forward the development of Tenerife.