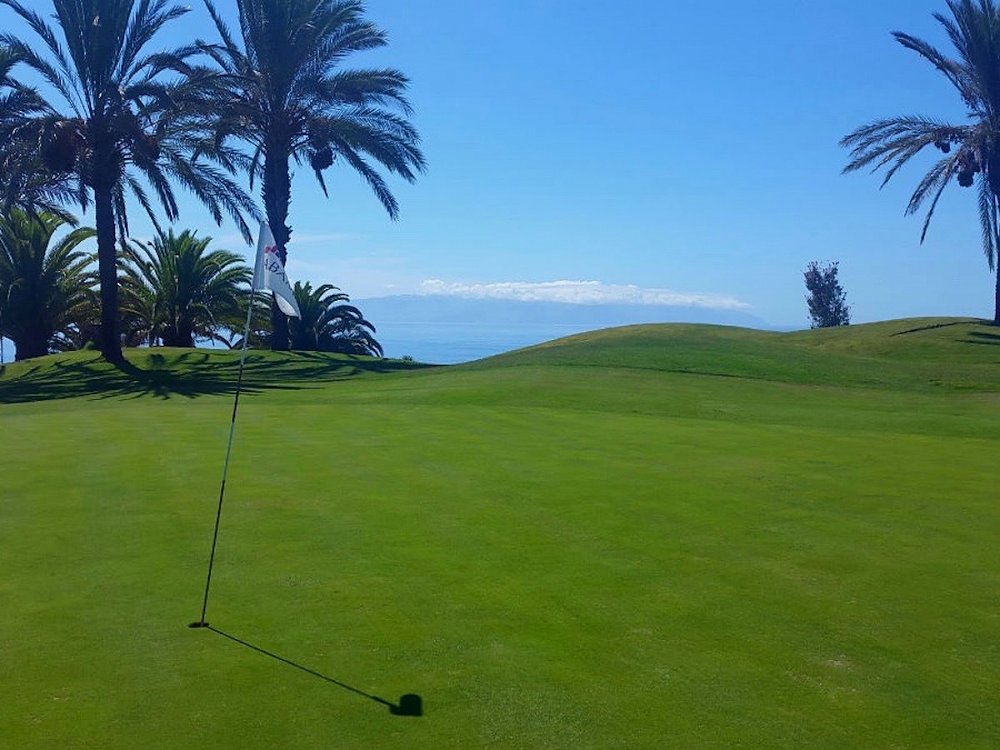 One of the wonderful gifts of our Costa Adeje golf resort is the possibility of enjoying our Dave Thomas golf course, a spectacular attraction just outside the doors of our exclusive homes on Tenerife. So tremendous is the course, in fact, that Abama was named in the Golf Digest Editor's Choice list of Best Golf Resorts 2018.
This competition course was designed by Welsh golfer David Charles Thomas (Newcastle upon Tyne, August 16th, 1934 – Spain, August 27th, 2013), a well known golf professional during the 1950s and 1960s, who, forced by arthritis to retire from the game, dedicated himself to his other great passion: golf course design.
Thomas was the architect of more than 100 golf courses throughout the world, 14 of them in Spain, and one of the most prestigious is Abama's. Situated on the west face of the Teide, the course winds between more than 300 exotic species of local plants, 20,000 palm trees, dozens of lakes and white sand bunkers, and enjoys incredible views of La Gomera and the breeze of the Atlantic. It offers the unparalleled experience of playing golf in an astounding natural environment.
This Costa Adeje golf course boasts exceptional beauty and technical design, and is demanding for experienced players while enjoyable for those newer to the game. Its more than 6000 metre extension and elevation of 300 metres above sea level offer broad greens that provide tremendous flexibility in terms of where to place flags, adapting itself easily to different levels of play.
Besides the careful design, the course enjoys all the latest technological advances, like electric golf buggies with a cold water dispenser and a GPS service that offers information on each hole. And our 5-star resort service doesn't stop when you hit the greens.
As you can see, there's a myriad of reasons that the Dave Thomas golf course at Abama is considered to be one of the best in Europe. But we mustn't fail to mention our commitment to sustainability as well. Abama's is the first course on Tenerife to have received an EMAS certificate, an EU designation for organizations that have instituted an Environmental Management System whose objective is to guarantee environmental policies are in place to respect and care for the natural environment surrounding the course.
Abama's Costa Adeje golf course is a bigger and bigger draw every year for players seeking the peace and harmony of the Canary Islands climate and the comfort and services offered by one of the best golf resorts on the continent. That's Abama to a T!