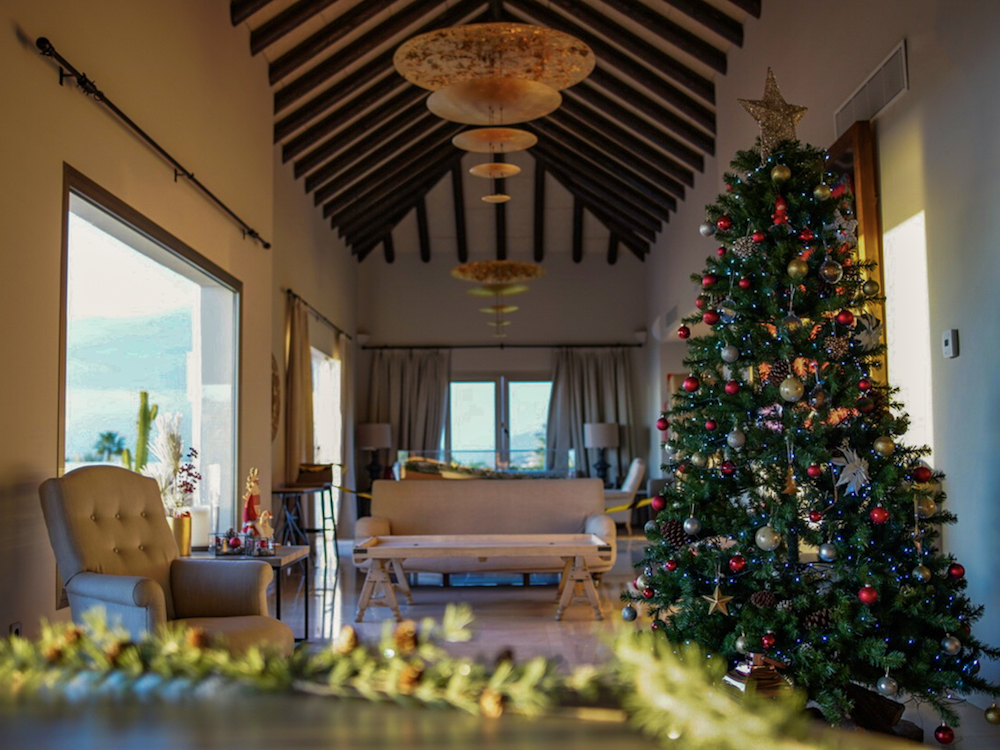 Las Terrazas de Abama is synonymous with enjoying the holidays in style, and every year they delight residents and guests with their Christmas cheer and exquisite events. But their most spectacular offer is their famous New Year's Eve celebration, which brings together haute cuisine and world-class service.
Martín Berasategui, one of Spain's finest chefs, brought together a dynamic team to create Melvin restaurant in Las Terrazas and put a Mediterranean twist on the finest fare. And the restaurant has thrived at the center of our 5-star resort, serving up true artistry and stunning ocean views to match.
This New Year's Eve, Melvin is inspiring everyone to dine in safety and luxury with their extraordinary Tasting Menu that pairs a 5-dish menu, including delicacies like red prawns, Wagyu beef, and truffle ravioli, with a selection of wines hand-picked by our sommelier. Accompanied by live music and dressed in your finest, it will be a night you'll always remember, and the best way to bid farewell to 2020.
Download the menus and contact us if you would like to make a reservation.
Las Terrazas is also, as of the 17th of December, hosting a Champagne Sunset Drink on Thursdays, Fridays, and Saturdays from 16:30-19:30 with two delicious options from Moët & Chandon. Download the flyer below!
And as of Wednesday, the 12th of December, Las Terrazas is offering a special Take Away Menu available every day. Order any time before 11h and pick up your food between 15-16h the same day. More information below.