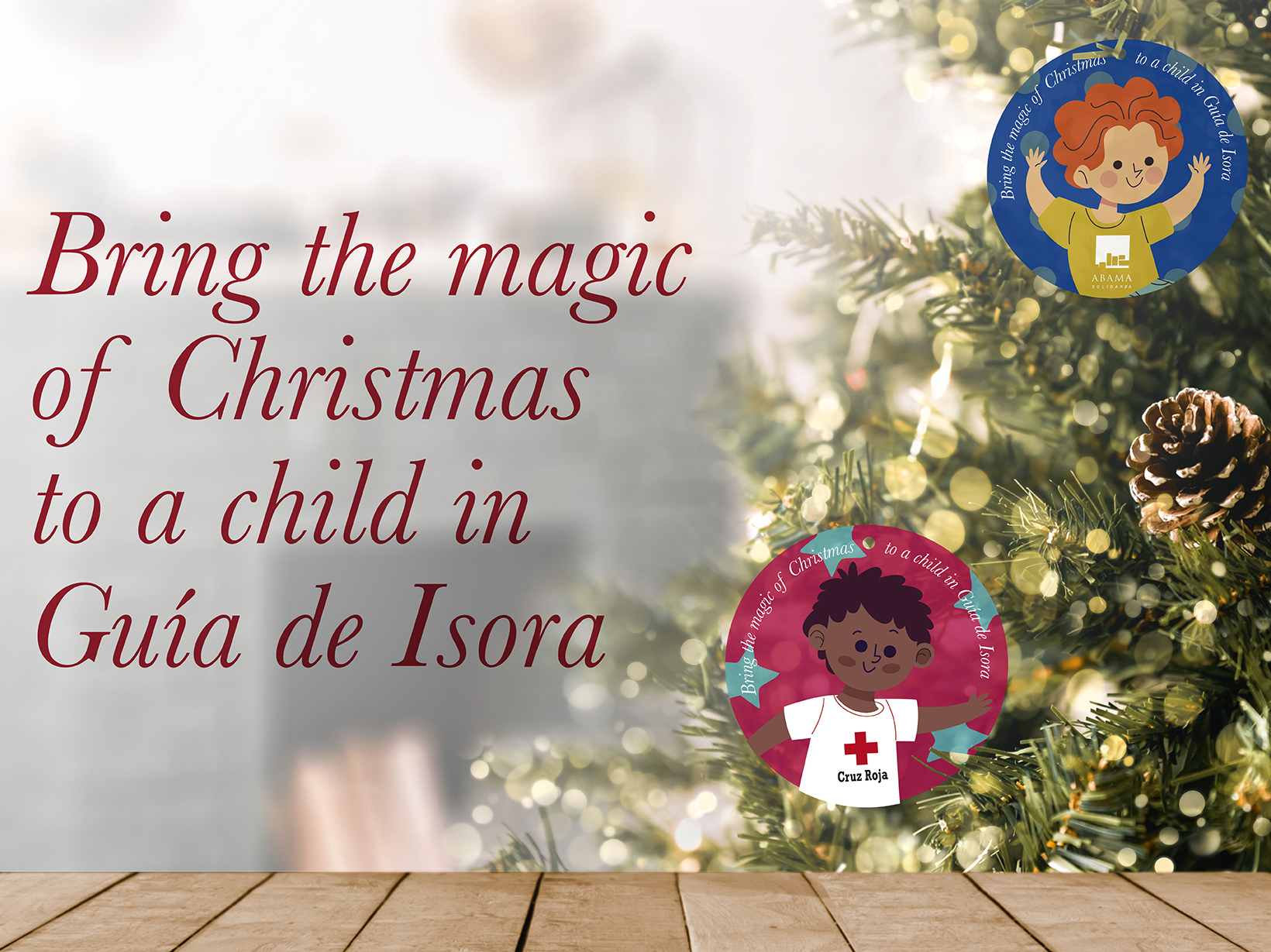 As every year, the Abama Christmas charity drive is on until the 8th of January, and we would be delighted if you choose to join us in supporting local populations in need. It's important to Abama, as a part of the Tenerife community, to look for ways to help, and luckily we have many wonderful options from which to choose.
This year we are working with the Hogar Sagrada Familia in Tenerife to provide holiday gifts to 31 of the children with whom they work. This organization is a very special place under the direct supervision of the IASS (the Island Institute for Social and Health Support), which is responsible for managing care and residential centers for children who, for a variety of reasons, have been separated, temporarily or permanently, from their families.
The Hogar Sagrada Familia, in addition to helping these children, also offers support and therapy for children who have exhibited serious behavioral issues; support for adolescents who are pregnant or have small children and require protection; and support for unaccompanied foreign minors who are alone in the Canary Islands.
If you've recently been at Las Terrazas, you may have seen the paper ornaments on the Christmas tree in the lobby. The Hogar Sagrada Familia asked the participating children to write their Christmas wishes on the backs of these ornaments, and if you participate in our Christmas charity drive, you can help to make these wishes come true. You can personalize your gift for one of the children, or if you would prefer to donate funds, the Abama Solidaria team will buy the presents.
You can donate at the Las Terrazas reception area, or you can transfer funds to the Abama Solidaria account, whose details are on our webpage. Include the concept "Apadrina un niño" with your transfer.
Please help us contribute to this extremely worthy cause for our Christmas charity drive and make this holiday season wonderful for a child near you!