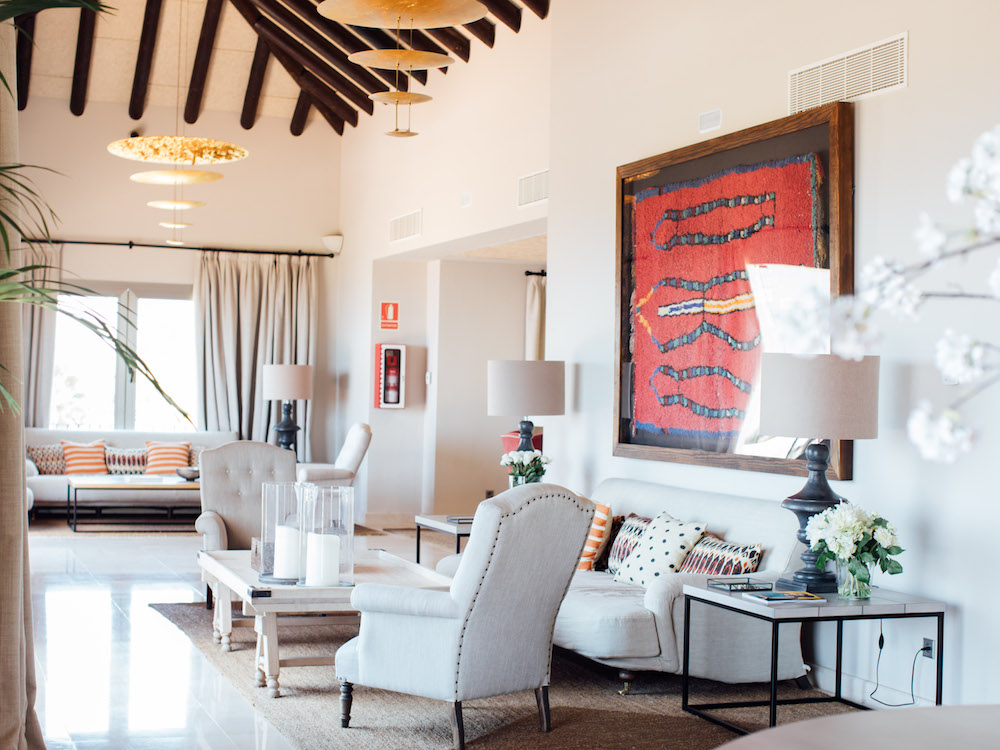 Travellers' tastes are changing, especially among those who seek 5 star hotels in Tenerife. The traditional hotel concept has shifted and broadened, with guests seeking more independent accommodation that nonetheless still offers the luxuries of hotel service. Space is also a highly valued premium, and not only indoor space. Outdoor space in the form of terraces, gardens, or swimming pools are of increasing interest to tourists who take fewer trips but remain at their Tenerife accommodation for longer periods of time.
These factors and more have informed the development and management of Las Terrazas de Abama since it opened. Among the 5 star hotels in Tenerife, it boasts the widest variety of rooms and a long list of amenities that offer guests everything they need to enjoy their holiday destination in complete peace and tranquility. Three heated pools and a pool bar and restaurant provide prime spots for gathering and enjoying the spectacular panoramic views over the golf course, the Atlantic Ocean, and the island of La Gomera. Indoors, the Las Terrazas Social Club includes a gym, a gourmet food shop, and plenty of salons and terraces to relax on.
And like all 5 star hotels in Tenerife and elsewhere, its dining is world-class. The Social Club also houses Melvin, a restaurant developed by Spain's 12-time Michelin-starred chef Martín Berasategui. At Melvin, under the creative leadership of Head Chef Diego Dato, Berasategui has brought the Mediterranean to the Canary Islands. The fusion dishes are perfectly married with a broad wine selection handpicked by the house sommelier, and craft and artistry infuse every dish.
Melvin has expanded its services to include Room Service for the Las Terrazas guests, as well as a Chef at Home service, in which clients can plan and have a multiple-course meal delivered to their home for their or their guests' enjoyment.
Las Terrazas' recognition as one of the top 5 star hotels in Tenerife has been taken even further this past year, with the hotel winning the titles of "Spain's Leading Resort", "Best European Golf Hotel", "Best Spanish Golf Hotel", and "Best Luxury Hotel" in the World Travel Awards, as well as an award from TripAdvisor. With amazing Tenerife weather to enjoy year-round and its cozy location next to the Abama golf course, it's no wonder so many think it's the perfect place to spend their Tenerife holidays.