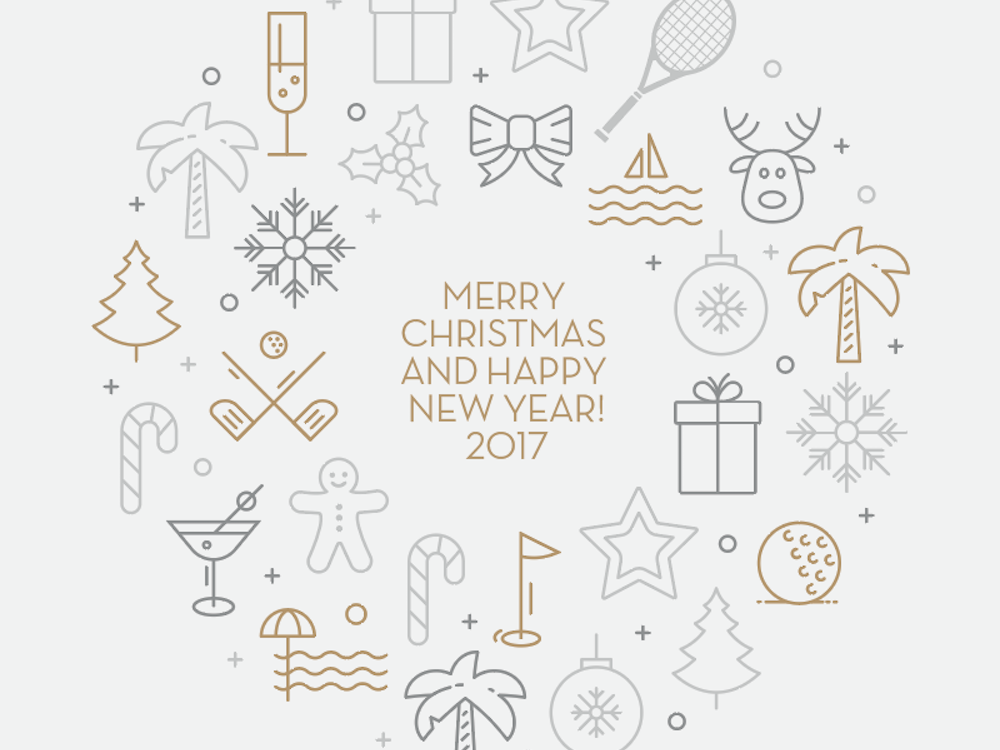 Happy holidays to one and all! As another wonderful year on the island draws to a close, we'd like to take a moment to look back on all the activities of the year and sneak a peek at what's in store for 2017 in our luxury property community in Tenerife.
First and foremost, we have to thank all our owners for sharing another terrific Owners Cup & Gala weekend with us. Between the La Musa exhibition in the Las Terrazas owners club, the exciting golf tournament and the sparkling Gala Charity Dinner, we felt a real sense of community beginning to take hold. We can't wait until the tournament next year, when we'll welcome our newcomers.
Over 2015 and 2016, over 90 luxury apartments, villas and plots have been sold at Abama, well more than double the numbers from 2011-2014. As we break ground on Phase II of the Bellevue turnkey villas and our first homes in the Las Casas del Lago community in early 2017, we'll be eagerly anticipating the arrival of their owners as they begin to settle into a life on Tenerife.
2016 marked the first Abama Resort multi-leg international golf tournament in Belgium, and we spent much of our summer and early fall exploring the links in the north. Not only did the tournament's success strengthen our resolve to repeat the experience next year, but we also hope that now that winter is descending in the north, we'll have an opportunity to see some of our Belgian friends here at Abama.
In the coming months there is more excitement in store as the full Abama vision begins to come into focus. We can't reveal all the information just yet, but be on the lookout for the release of a brand-new collection of homes in 2017!
Meanwhile, be safe and warm and enjoy these weeks of holidays with loved ones. For those of you headed to Abama, we'll post some reminders in the coming days of the activities afoot at the resort for New Year's.
Merry Christmas!
Published in category
News
Share this post