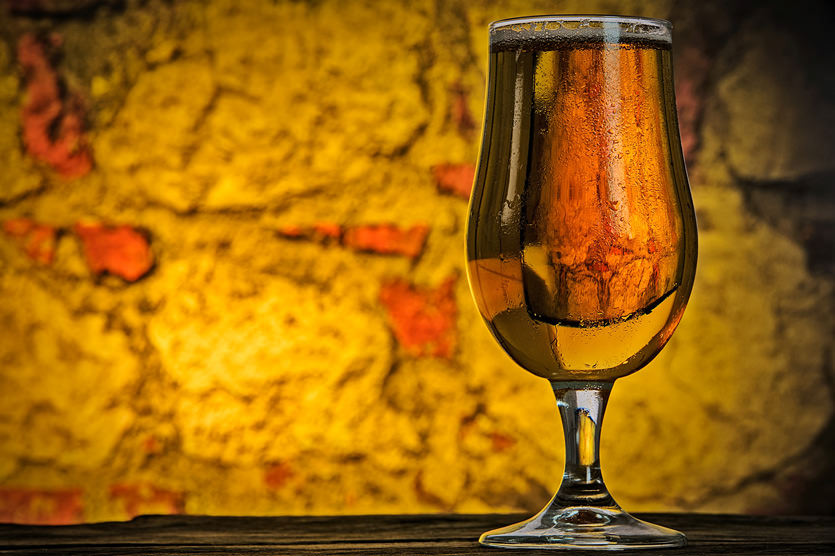 Canary Island wines and rums are quite well known, and have been produced on the islands for centuries, but there's another beverage, later to arrive to market, that nonetheless made a big debut: Canary Island beer. The Canary Island Beer Company (La Compañía Cervecera de Canarias) was the first company in the sector on the island and was founded in 1939. It wasn't until 1948, however, that it produced its first delicious variety, CCC. Smooth and refreshing, it was renamed Dorada in the 1960s and today, together with Tropical, is one of the most well known beers both on the island and elsewhere.
Over the past few years, and with an eye towards more experimentation, the company has sought to create new varieties of Canary Island beer such as the Dorada Pilsner, to pair with more acidic dishes like salads, fish and even hamburgers; and Dorada Especial for coupling with more involved dishes or those with a higher fat content, like meats, cheese, ham, and even seafood. In both varieties, experts underscore the intense flavour, the radiant amber colour, and the aromas of hops, gofio, cinnamon, clove, and malt. In fact, many say they "taste like the Canary Islands" and call volcanic ash to mind.
Hailing from many parts of the world – some famous for their appreciation for and celebration of good beer – the residents of our exclusive villas and apartments are united in their thirst for new adventures and sensations, so we're sure they're up for giving these island beers a try. And for those of you who want to take it a step further, you'll be delighted to know that you can learn even more about this beer company by taking a short excursion to its facilities just an hour away by car from our luxury resort in Tenerife. Under the name Dorada Tour, the company offers a guided tour of its facilities, during which you can learn the ins and outs of how the beer is made, the secrets of the raw materials that so indubitably come from the islands, and see how the precious beverage is extracted, bottled, and labelled. What's more, for those who love history, the Bar Museum will illuminate the entire design trajectory of its various bottles and labels.
To book a Dorada Tour, visit their web page: http://www.doradatour.es/
We know that beer enthusiasts won't be discarding their pale ales or Belgian Trappist beers any time soon, but that doesn't mean you can't also enjoy the experience of getting to know the first and most famous brew of Canary Island beer. Ready for a volcanic excursion through Tenerife drinks?
Published in category
Leisure
Share this post