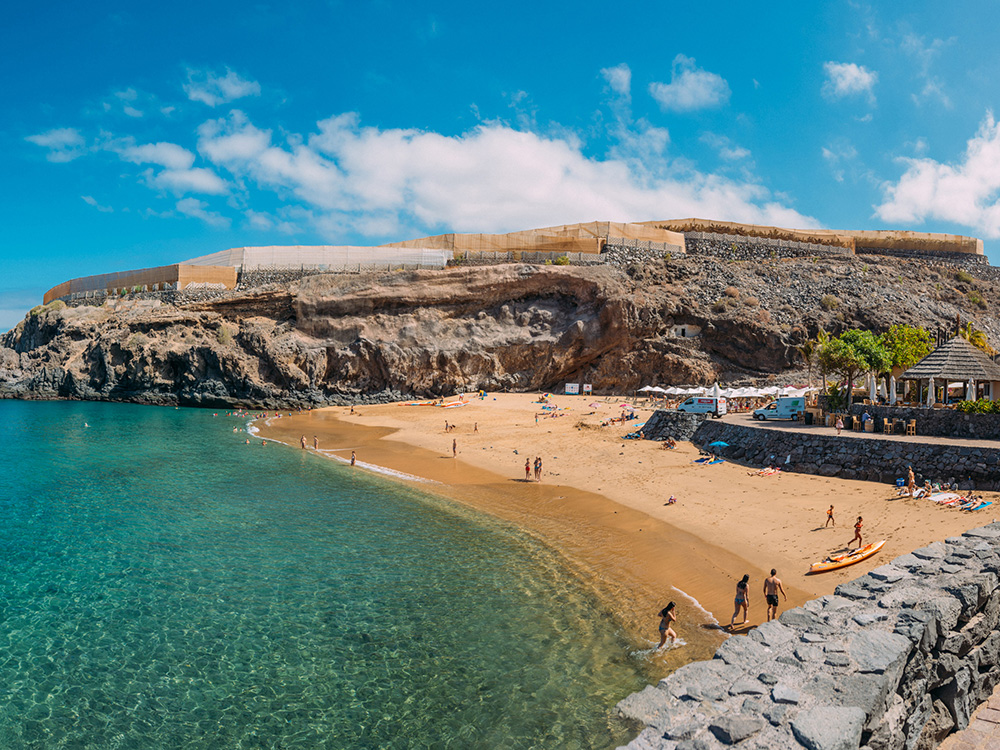 Making the decision to invest in real estate is exciting, but quickly followed by the next logical question: what are the best places to buy rental property? Any agent will tell you that the old adage, "Location, location, location," still holds true, no matter whether your investment is for personal use or regular income returns from rentals. After all, many of the things that attract residents to a destination hold the same power for tourists or seasonal guests. You should also try to think like a tourist, evaluating other factors that make a destination attractive and therefore guarantee a steady flow of visitors to your property.
Climate and geographical location
If you're looking to purchase property in Europe, there's no question that some countries have tremendous climate-related advantages over others. Spain has been a popular holiday destination for the entire world since the 1960s and 1970s. Tourist numbers have increased steadily year on year, with particularly large numbers of visitors hailing from the United Kingdom, Ireland, France, Germany, Italy, Belgium, and the United States. In fact, Spain was ranked last year by the World Economic Forum (WEF) as the country best equipped to welcome tourists, and, as such, its booming foreign tourist industry is no surprise.

In 2019, Spain was the 2nd most visited country in the world after France, receiving 83.7 million tourists and enjoying its 7th consecutive year of growth. Its diversity and rich natural and cultural resources, as well its weather, remain perennial draws, and despite having suffered blows in 2020 due to the pandemic, the tourism industry is expected to make a full recovery.

Within Spain, there are also certain destinations that truly stand out, even in comparison to other parts of the country. Tenerife, in the Canary Islands, is one of these, and regularly receives the largest number of visitors to the archipelago. This resulted in nearly 6 million holidaymakers in 2019, all excited to enjoy the island's balmy weather, incredible beaches, and protected nature reserves.
Resort property as an investment opportunity
Surroundings, amenities, attractions, and lifestyle are also factors affecting a visitor's choice of one destination over another. And in this respect, rental properties located within resorts have tremendous advantages over independent properties. The variety of activities, dining establishments, sport facilities, and accommodation at hand is hard to beat. At Abama Resort in Tenerife, visitors can enjoy a prize-winning golf course, a secluded beach, two Michelin-starred restaurants, a world-class spa, a full tennis center, and more, all without leaving the grounds.
Safety and security
The gated nature of most resorts, with their staffed entry points in strategic locations, guarantee that access is controlled 24/7. Such security measures offer visitors peace of mind, especially when traveling with their family. There are also resort staff on hand should any problem arise, from a medical emergency to receiving a delivery on a guest's behalf.

And in the context of the recent health crisis, this controlled flow of visitors and the safety precautions taken by the resort as a whole are major factors for tourists when considering where to take their holidays.
Property management options
Some resorts also offer management services for owners who wish to rent their property, and this is truly invaluable. Abama's rental management team offers, in addition to maintenance and deep housecleaning of the rental properties, a sustainable business model designed to maximize financial returns for investors while minimizing their responsibilities. Having a management team means you don't have to advertise your property yourself, or manage bookings or payments.

At the same time, you can decide to use your property yourself whenever you like. José Miguel Mesa, Abama Luxury Residences' International Broker Manager, points out that this flexibility is enticing for both agencies and potential buyers, and makes resorts one of the best places to buy rental property. "You freely choose the days or months of the year you want to use your property, and the rest of the time, the resort manages your rental. You earn money towards the maintenance and amortization of the initial investment, as well as save money and time because rental management is part of your investment."
Value creation
Resorts like Abama that appeal to a luxury rental market are less likely to be affected by economic fluctuations because the target market is less affected by these fluctuations. Our resort rental properties are designed to meet the highest standards of aesthetics and modern construction in order to attract visitors who like to enjoy five-star experiences. The properties are also designed to withstand the test of time, appreciating in value thanks to continued investment in the resort as a whole.

Marc Sardà Guilera, European Financial Advisor (EFA) and a representative of Banco Mediolanum Bank, also believes buying a resort rental property is, "a much better investment from a financial point of view if you want to get a return on your property, especially if the target market is foreign and the resort has a golf course."

In a complex investment environment, resort properties seem to have retained a good amount of stability, with many of these properties even appreciating steadily. If you're looking for the best places to buy rental property, resorts are well worth an investigation. And if you need more reasons to invest in a luxury house besides their ability to provide an extra source of income, there are many more you can discover here in our blog.