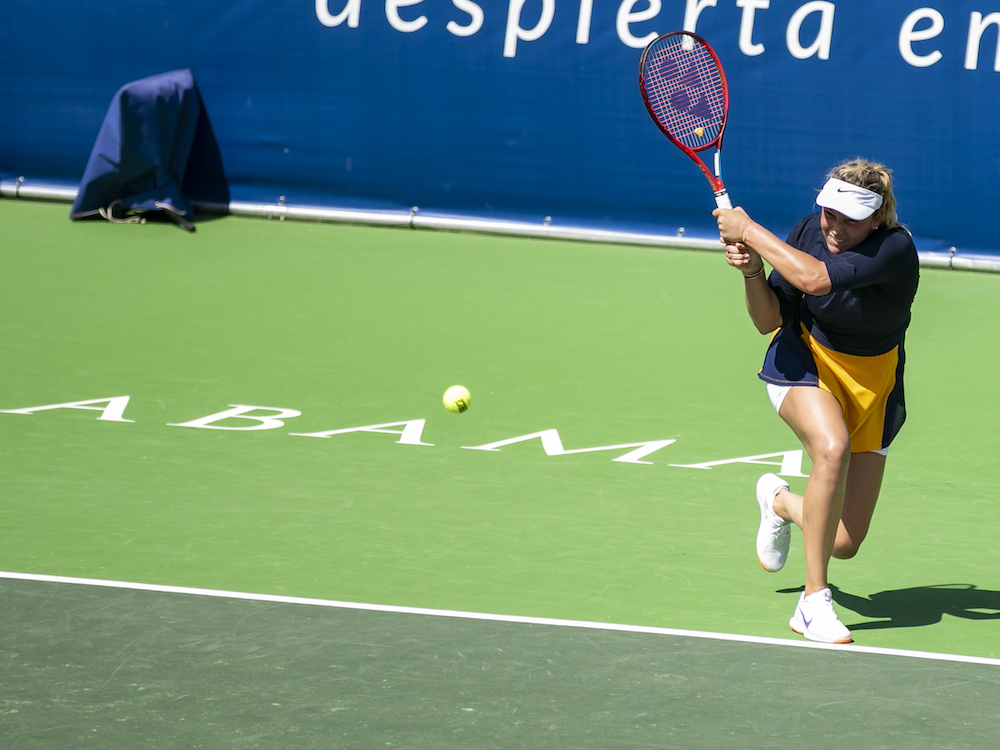 Abama Tennis boasts some of the most incredible facilities in Spain for tennis events, with views of the Atlantic Ocean and the island of La Gomera that are simply breathtaking. Our professional tennis and paddle courts are a firm favorite with owners and guests, and a complete Tennis Academy programme offers instruction for every level.
The Tennis Center has had a spectacular autumn, hosting two professional tournaments that were broadcast internationally and attracted tennis fans from all over the continent. Both the Women's Tennis Association and the Association of Tennis Professionals chose to hold important tournaments here, and the atmosphere was electric as we welcomed some of the world's best players to one of the best resorts in Tenerife.
WTA 250
The WTA's 250-level Tenerife Ladies Open was hosted by MEF Events at Abama between the 18th and the 24th of October, and the roster included top players like Elina Svitolina, Camila Giorgi, Alison Riske, and Tamara Zidansek. The tournament was a truly exciting one, featuring plenty of upsets that eventually led World No. 60-ranked American Ann Li to win the big prize at this tennis event.
ATP Challenger
Tennis excitement continued at Abama the first week of Abama as men's tennis arrived for the ATP Tenerife Challenger. The tournament was hard fought and hard won, with players such as Altug Celikbilek, Fernando Verdasco, and Feliciano Lopez present and fighting it out for a coveted spot on the ATP Tour for the upcoming season. The winner of the tournament was World No. 72 Tallon Griekspoor from the Netherlands. He's had an incredible year, securing his place in the history books with this, his seventh Challenger Tour win in this season alone.
Upgrades to Abama Tennis
In other exciting Abama Tennis news, prior to the celebration of the WTA250 Tenerife Ladies Open and the ATP Challenger tennis events, 3 new courts were prepared and painted to bring up their standards for play and broadcasting. In order to continue with the improvement of the facilities, the remaining 4 tennis courts will now be upgraded to the same standard as the tournament courts. Also, there are currently discussions in place for the planning and construction of a tennis clubhouse at Abama Resort Tenerife and we will bring you more news regarding this in the near future.