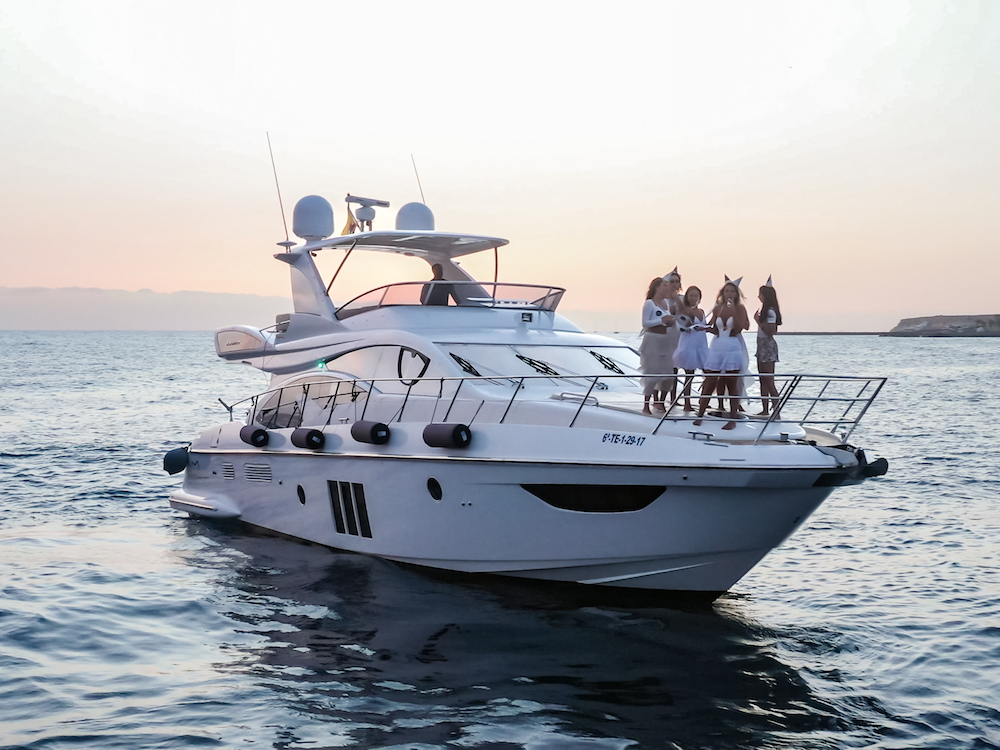 There may be a million wonderful ways to see the island, but when it comes to Tenerife excursions by yacht, there's only one name that comes to mind: Club Canary. This luxury 5-star tour company has been a trusted partner of discerning clients and concierges for years, combining detail-oriented excellence with total professionalism, personalized service, and discretion.
Club Canary - Specialists in organizing private luxury boat trips
Nominated for a Luxury Travel Award in 2022, Club Canary stands out for its customized yacht charters, for which the all-female planning staff crafts a program to suit clients' needs. Special occasions like birthdays and proposals are treated with the utmost attention, and the company is happy to include special requests in an already generous package. For charters of more than five hours, during which guests can marvel at the Los Gigantes cliffs and explore the impressive Masca Bay, everything is included for swimming and snorkeling Tenerife to your heart's content.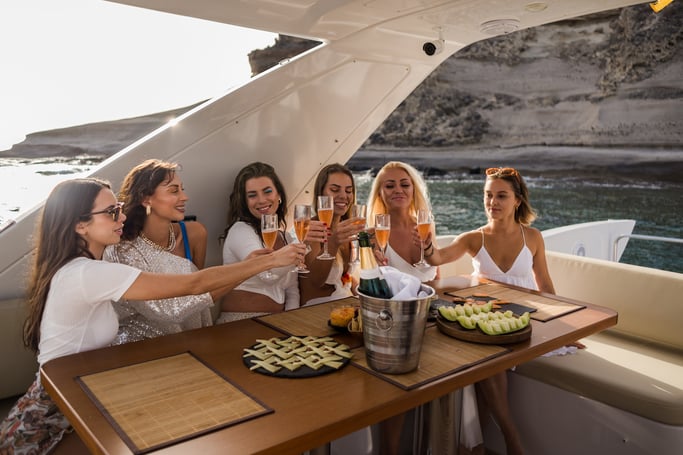 VIP private boat outings
The Tigresa yacht, for example, includes a diving platform, linens, air conditioning, showers, speakers and WiFi, snorkeling and fishing equipment, a full kitchen, and a Seekeeper stabilizer. Club Canary's Tenerife excursions begin with complimentary pick-up at clients' southern Tenerife hotels (where they are returned when the charter is over), then an afternoon or full day of enjoying the champagne or wine provided on board along with wonderful Spanish tapas. Those who choose 5- or 8-hour excursions may opt for a lunch of fresh sushi or paella. The gas is included in the package price, as is the yacht crew, who will help you look for whales and dolphins and point out other unique features of the waters and coasts of the island. Adventurers can also request jet skis, water skis or inflatable floats.
26 different Tenerife boat charters available
The options for boat charter are extensive, as you can see on the Club Canary website, where there are more than 26 private tours available, but the company also offers a wide variety of other tourism experiences. Upwards of 150 Tenerife excursions are at your fingertips, including Mount Teide Tenerife stargazing, wine tastings, La Palma trips, and many more. The staff is happy to guide you in making your choices, and you can visit their offices in Plaza del Duque to discuss your plans if you are preparing an event for a group. With a total of 10 languages among the travel agents and a commitment to making clients' dreams come true, you'll feel completely supported along the way.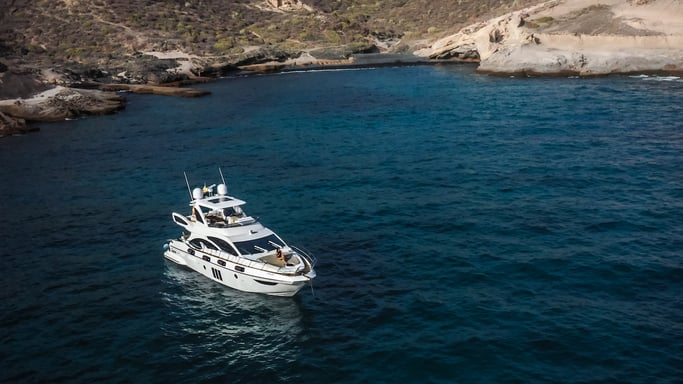 It's a business proposition that has been extremely well received. The Club Canary offices are open 365 days a year and offer a best-price guarantee and a generous Cancellation Policy on their services. Together with the broad range of Tenerife activities available and the impeccable service, these factors have given the tour company an average 4.9 out of 5 rating over 500 reviews. Booking well in advance is highly recommended!
The future of yachting on the Canary Islands lies with this luxury yacht broker
The next step for Club Canary is expansion. This August 2022 they will open the doors of their newly renovated Luxury Tour Offices, where they will be happy to receive clients by appointment. And in September, the company will launch its latest business venture, high-end boat sales focused on the Green Yachting market.
More will be announced soon about this new luxury yacht broker company in Tenerife. Its aim is to promote the pleasures of boat trips in the island's wonderful climate. New luxury yachts, built with environmental consciousness at their core, will soon be available. The goal is to have a selection of beautiful vessels ready for pre-order before the end of 2022 so the first buyers can register their purchases.
With Club Canary's many choices at your disposal, deciding what do to in Tenerife may be more difficult, but you're sure to enjoy the experience. Their luxury Tenerife excursions will remain an indelible part of your best holiday memories.