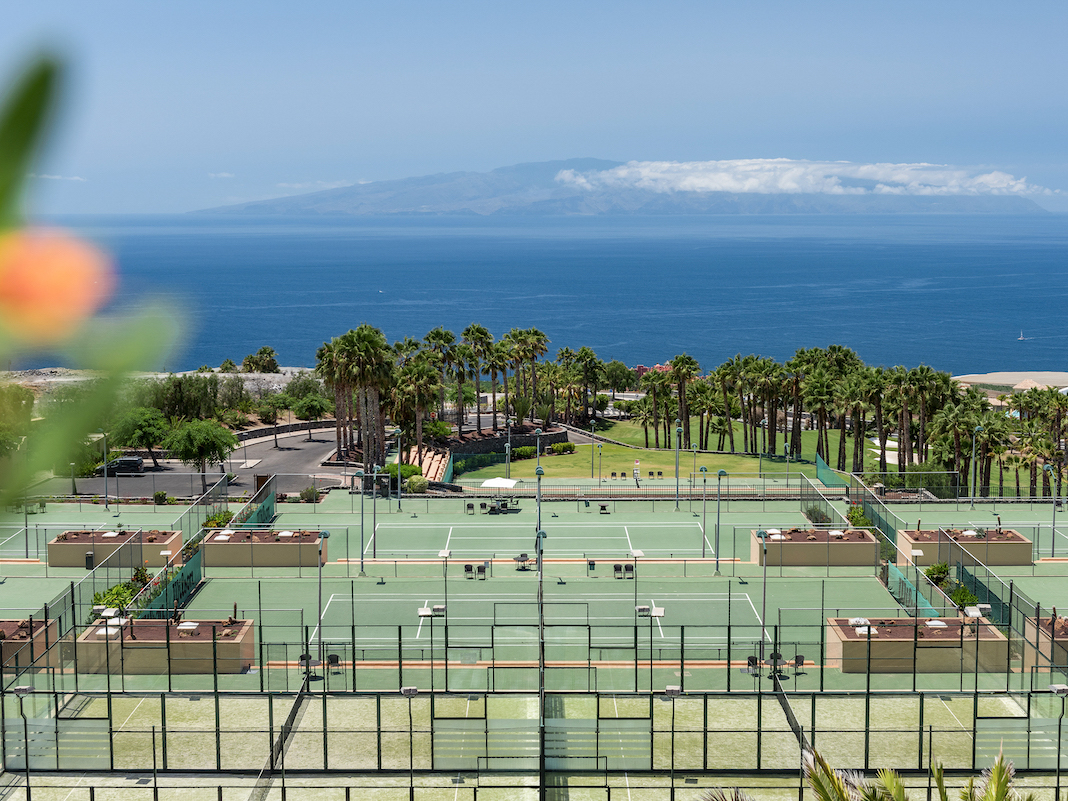 The Abama Tennis Academy has been named as the venue for two professional tennis tournaments this coming autumn. The first is the WTA's Tenerife Ladies Open, which will be held from the 18th to the 24th of October, and the second is the ATP Tenerife Challenger from the 1st to the 7th of November. It is the first time the WTA 250 will celebrate a tournament in the Canary Islands and we are honored to participate in this historic event.
The Women's Tennis Association (WTA) is one of the most prestigious sporting organizations in the world. Founded by legend Billie Jean King and 8 other tennis stars in 1973, the organization includes more than 1,600 players who compete for rankings and wins in four Grand Slams and more than 50 events per year. Tournaments, particularly those like the upcoming event at Abama, which will take place two weeks before the WTA Finals, draw top talent competing for points and rankings at the highest levels.
The Association of Tennis Professionals (ATP) is the worldwide governing body of men's professional tennis. Founded in 1972, the ATP Tour consists of several tournaments and, like the WTA, ranks players based on points for results in these tournaments, the 4 Grand Slams, and a number of other events. The ATP also runs the ATP Challenger Tour, with the top-ranking individuals able to break into the ATP Tour, and offers a particularly exciting opportunity to watch young players on their way up the ladder.
Both tournaments at Abama will be run by MEF Tennis Events, an Italian company founded in 2007, which held the first international professional tennis tournament to take place after the pandemic-related suspension of play. The tournament, successfully held in Umbria, Italy, in August of 2020, gave the ATP confidence in MEF's capacity to carry off important events safely and professionally, and they were charged with bringing two ATP events to Gran Canaria in February and March of 2021.
The Canary Islands, with a perfect year-round climate for tennis, are fast becoming a focus for Tour events, especially when backed by seasoned professionals like MEF. They have been supported in their archipelago efforts by David Marrero, the former Number 5-ranked doubles player and native of Las Palmas de Gran Canaria. He will be the Tournament Director for both the WTA 250 and the ATP Challenger tournaments at Abama Tennis Academy, and sees this as a great opportunity for the players, spectators, and the island of Tenerife.
Here at Abama Resort, we look forward to welcoming the players to our professional Flexi-Pave® courts with the best views in Spain. We hope that both sets of tour players will be inspired by the sweeping panoramas of the Atlantic Ocean and the breathtaking views of La Gomera island, as well as meet their professional challenges in our event-ready facilities. A very exciting autumn awaits us at the Abama Tennis Academy.