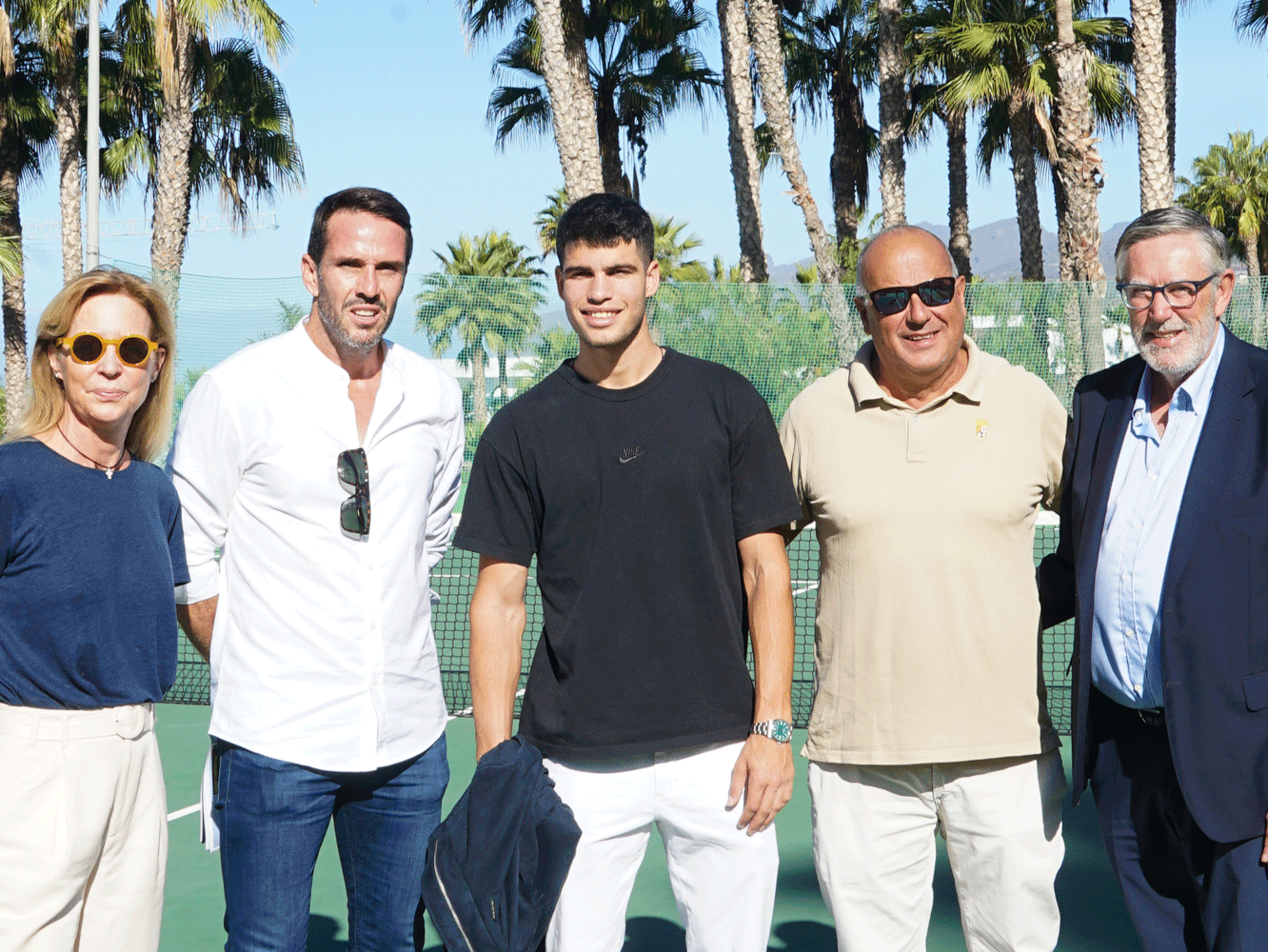 Abama Tennis will begin 2023 with more world-class tennis events as ATP Challenger tournaments once again fill our stands with fans. From January 15th to 22nd, we will host an ATP Challenger 100 and then two ATP Challenger 75s between January 29th and February 12th.
Tickets are already on sale and they can be purchased on the event's official page.
MEF Tennis Events, an Italian company specialized in organizing ATP, WTA and ITF circuits, will once again lead the way as Abama doubles down on its commitment to being a European venue for these competitions. During 2021, the organization of an ATP Challenger and a WTA 250 tournament at the Abama Tennis Academy courts brought us great satisfaction, and we were delighted to open our luxury hotel and professional sports facilities to welcome athletes, government delegations, the media and the public. The WTA rated the Tenerife Ladies Open, held at Abama, the best tournament of 2021, according to a vote carried out among the players. American Ann Li won the trophy at that tournament, and the ATP Challenger offered lively play from champions Feliciano López and Fernando Verdasco.
Marcello Marchesini, president of MEF Tennis Events, recalled that at the end of those tournaments at Abama, many players asked if there would be an opportunity to return to the resort. "Playing at the Abama Tennis Academy courts is very satisfying," noted Marchesini, "because this is a unique place with views of the sea."
So for at least one month of 2023, the island of Tenerife will once again be at the heart of international professional tennis. "We thank the Cabildo de Tenerife, Turismo de Tenerife, the Royal Spanish Federation, the ATP, the Guía de Isora Town Hall, the Tenerife Island Tennis Federation, the Canary Islands Tennis Federation and the management of Abama Resort for the support they have given to make these events possible," stated Marchesini.

Our recent visit from Carlos Alcaraz, currently the highest ranked player in the world, was another sign of the special moment tennis is enjoying at our facilities. It was also a reminder of the importance of ATP Challengers in professional advancement in tennis. Alcaraz's good performance on this circuit for just over a year enabled him to make the leap to the US Open and be crowned champion.

In addition to the prestige 2023's ATP Challengers will bring to the Abama Tennis Academy, the three ATP tournaments will also be an opportunity for tourism throughout the island, as Tenerife tennis consolidates its international profile and welcomes many visitors motivated to travel for these exciting events.