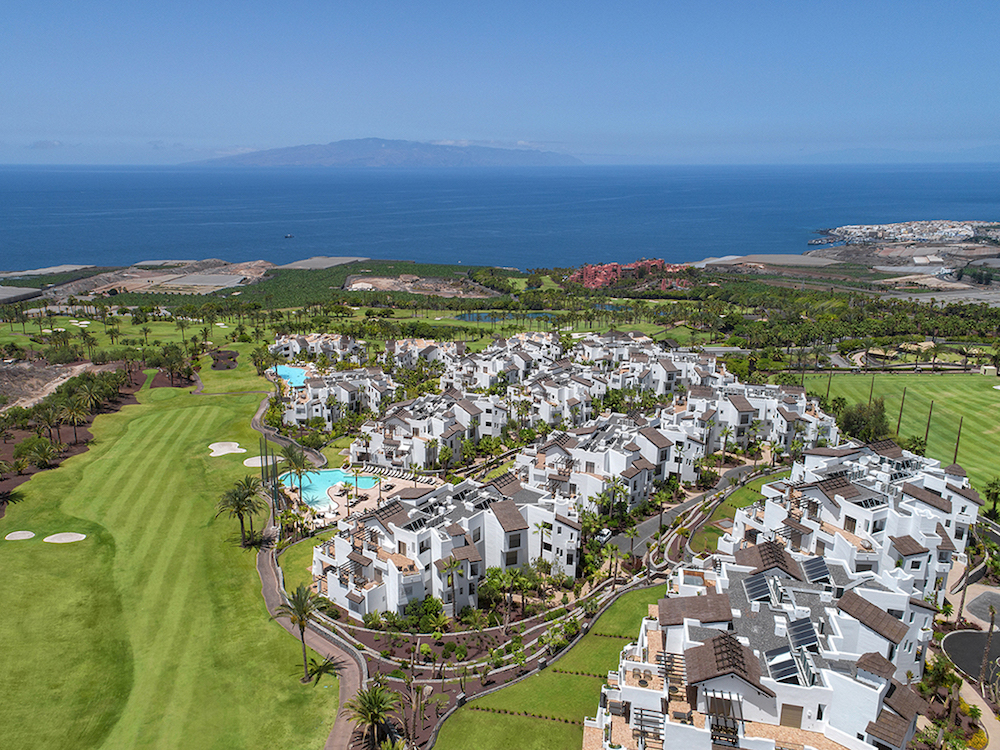 There's no better way to visit the Canary Islands, a top European holiday destination, than to stay in an aparthotel Tenerife. You'll benefit from all the advantages of having a larger, private space with your own kitchen while still enjoying hotel service. And if you choose to stay at Las Terrazas de Abama, all your expectations will be exceeded to a degree you never believed possible.
Las Terrazas offers 5-star luxury Tenerife accommodation in one of the best resorts in Europe, and proof are our recent nominations in the World Travel Awards. You can show your support by voting for us before the 14th of July on the WTA website in the following categories:
Spain's Leading Resort
Spain's Leading Hotel Suite
Europe's Leading Resort
Europe's Leading Luxury All Suite Resort
This recent recognition comes on the heels of multiple successes at the International Hotel Awards. In March 2021, Las Terrazas was named "Best International Golf Hotel", and in November 2020, "Best European Golf Hotel", "Best Spanish Golf Hotel" and "Best Spanish Luxury Hotel".
This all-suite aparthotel Tenerife boasts 151 residences with stunning views of the Atlantic and spacious private terraces or gardens from which to enjoy them year-round, thanks to the mild Tenerife weather. The complex is encircled by the lush fairways of our award-winning Dave Thomas golf course, named to the Golf Digest Editors' Choice List in 2021 for the fourth consecutive year. It's a haven of tranquility served by three gorgeous heated swimming pools, a Social Club and fitness center, and fine dining on the premises.
Melvin, Las Terrazas' restaurant, is the most recent creation of Martín Berasategui at Abama. This Spanish chef, with a total of 12 Michelin stars to his name, has three restaurants on the resort grounds, and Melvin represents his take on a Mediterranean fusion with local ingredients, a combination that has proved more than popular with residents and guests alike.
But what truly puts this aparthotel Tenerife into a class of its own are the services offered to its guests. Unobtrusive world-class service means your accommodations always look as spotless as the day you arrived. Our concierges are available to assist in any way required, including bookings at our restaurants, golf clubhouse, or our Kids' Camp, or to recommend adventures all over the island that will make your Tenerife holidays unforgettable.