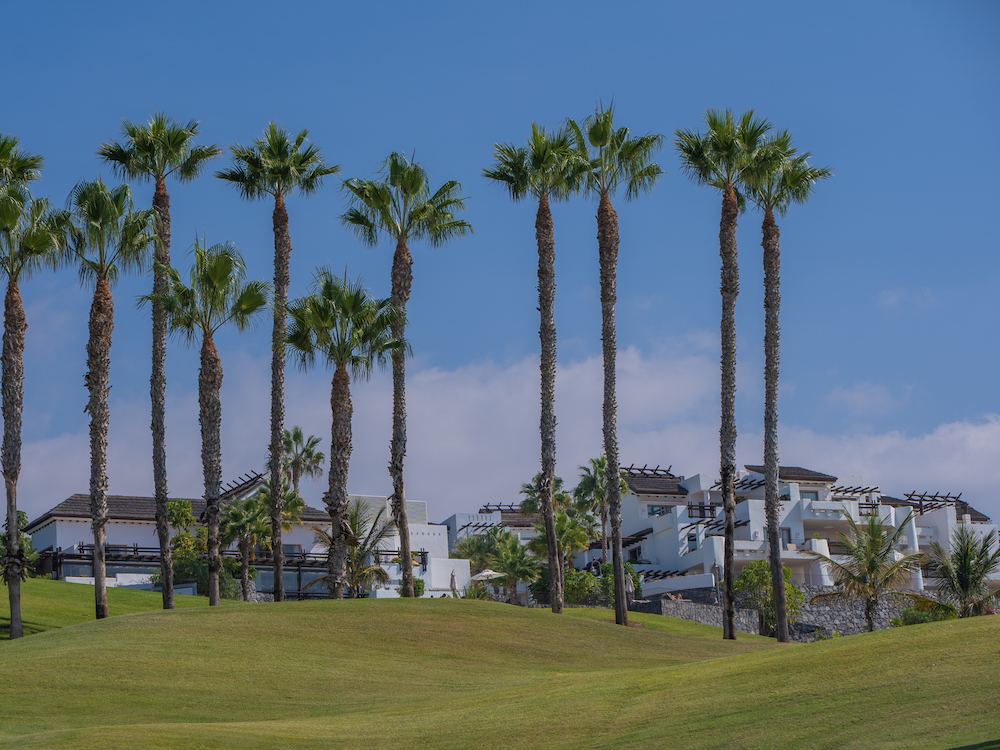 We're proud to announce that Las Terrazas de Abama Suites have once again been honored with several prizes at the 2021 World Travel Awards, one of the industry's most important events. Established in 1993, these awards reward excellence across the tourism and hospitality industry in dozens of categories at the global, regional, and national levels.
This year, Las Terrazas de Abama Suites were named Europe's Leading Luxury All-Suite Resort 2021 and Spain's Leading Resort 2021. Additionally, they were nominated for the categories Europe's Leading Resort 2021 and Spain's Leading Hotel Suite 2021. This is the second year running that Las Terrazas have come away with a major category; in 2020, they were also named Spain's Leading Resort and nominated in the categories Europe's Leading Hotel Residences 2020 and Europe's Leading Resort 2020.
Abama Resort's incredible facilities, which include two Michelin restaurants, a beach cove, a Dave Thomas golf course named to the Golf Digest Editors' Choice List, and a full Tennis Centre, are the perfect complement to the luxurious accommodations at Las Terrazas. Guests staying in one of our 151 suites awake each morning to the panorama of the Atlantic Ocean and the island of La Gomera, with the palm trees and green of the fairways before them. Each suite has a large private outdoor terrace that allows visitors to take full advantage of our year-round springtime temperatures, whether working, relaxing, or having a meal with friends and family.
Las Terrazas de Abama Suites is a Preferred Residences establishment and a member of the Luxury Spain Association. In addition to the hotel's new titles from the World Travel Awards, it is also a Travellers' Choice award winner from 2021 and 2020 and currently holds awards from the 2020 International Hotel Awards in Best International Golf Hotel, Best Golf Hotel Europe, Best Golf Hotel Spain, and Best Luxury Hotel Spain.
Published in category
News
Share this post