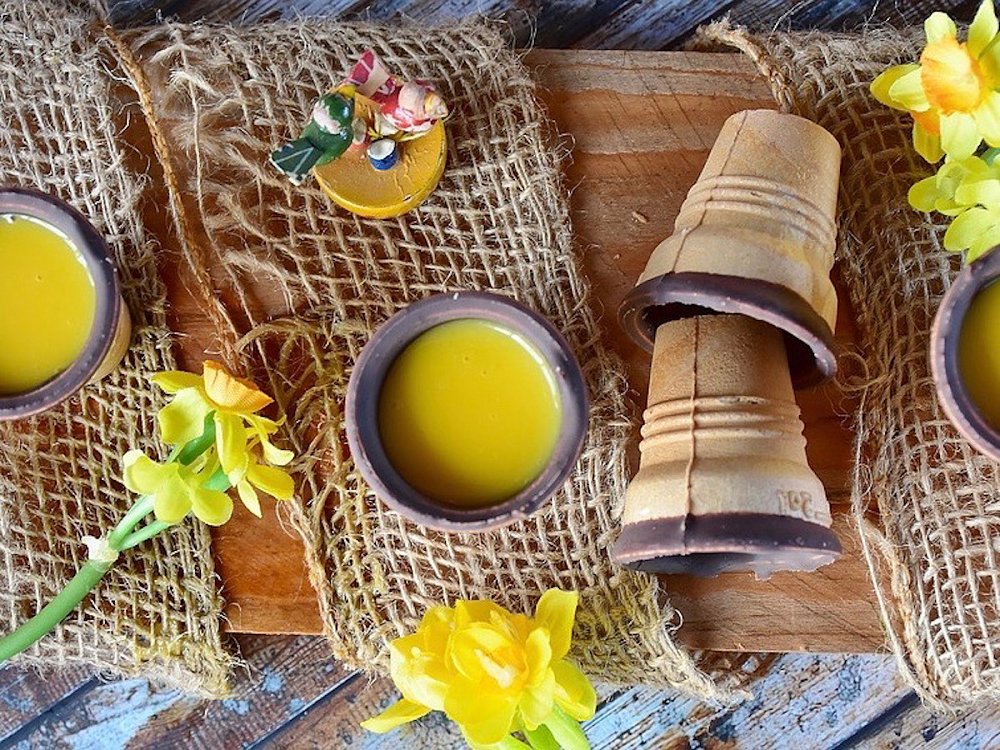 Residing on Tenerife is a chance to discover the delicious products that will awaken every one of your senses, and today we bring you a Canary Islands traditional drink: egg liqueur. We've already introduced you to Canary Islands honey rum, Canary Islands wine, and some delightful fruit juice recipes, and now you'll have one more local favorite to impress your guests.
Egg liqueur is not only consumed in the Fortunate Isles; it also has a known place in various central European countries as well. But here, it's a Canary Islands traditional drink at many important celebrations. It can be the perfect final touch for the eagerly anticipated Christmas dinner, or serve just as well at the end of any meal you want to make special. Canary Islands egg liqueur has an unmistakable flavour, whether enjoyed at room temperature or cold. If you want your guests to enjoy it at its best, prepare it the night before and let it sit overnight to develop body and an extraordinarily smooth texture.
Before explaining how to make this delicious liqueur at your home on Tenerife, you should know that egg, as the principal ingredient of this cocktail, makes for an excellent source of vitamins, proteins, and minerals. The yolk protects your nervous system, improves the functionality of your cells, and removes fatty deposits from your arteries. Meanwhile, the whites have an elevated protein content and improve vision.
All these benefits should serve as encouragement to try this exceptional Canary Islands product. Best of all, this nutritious, delicious beverage is simple and quick to make. The proportions can vary, but the ingredients are basic and easy to find in any market. So take note, and you won't fail to impress your guests!
Ingredients
750 ml of milk
1 litre of 96º alcohol
500 g of sugar
6 egg yolks
3 egg whites
A vanilla bean
Preparation
Place the sugar, milk, and vanilla bean in a pan and heat to near-boiling. When the mixture reaches the required temperature, set it aside to cool.
Beat the egg whites and yolks together in a separate bowl, then pour in the milk mixture once it has cooled.
Finally, add the alcohol and strain it to remove the foam, storing the resulting liqueur in a tightly sealed bottle. You may need to strain it several times to achieve the perfect texture.
As we said, it's ideal to make this Canary Islands traditional drink the day before you plan to consume it. Serve it with a bit of cinnamon and leave your guests delighted, not only with the presentation, but also with the combination of flavours in this most celebratory of Tenerife drinks that will delight the most discerning of palates.