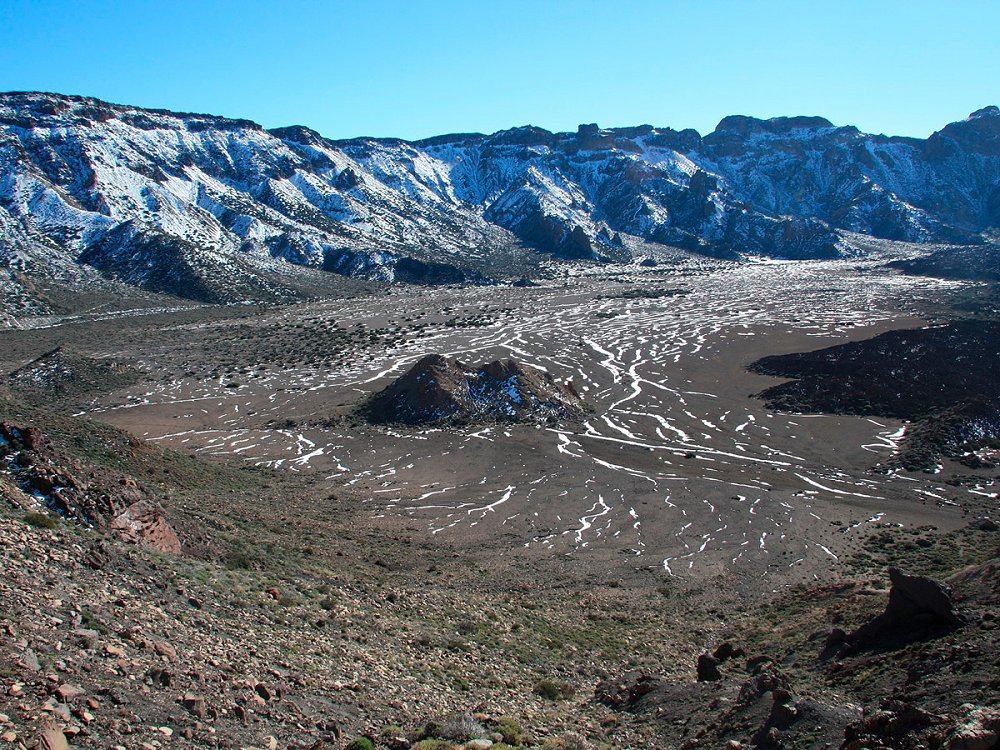 If you're looking for trips in Tenerife to light up your imagination, today we'd like to suggest a visit to Mount Teide, Tenerife. There are a number of Canary Island volcano tours on offer, no matter whether you prefer travelling by road, cable car, or trail. While scaling an active volcano may seem like an inadvisable activity, most, while active, are not in the throes of spewing molten lava or plumes of ash, and these remarkable geological vents are home to stunning scenery and unique lifeforms. A bit of mild activity will reward you with breathtaking views and insights into one of nature's most spectacular sources of ferocity.
The Canary Islands is a diverse volcanic archipelago, and as such, home to many volcanoes, most of them dormant for hundreds, if not thousands, of years. Moving from East to West, the age of the volcanoes decreases in line with the historical movements of the Atlantic plate. From the oldest to the youngest, the islands are Lanzarote, Fuerteventura, Gran Canaria, Tenerife, La Gomera, La Palma and El Hierro. However, La Gomera's comparative "youth" must be calculated in geologic, rather than human time; it stopped erupting over 3 million years ago. Not so for El Hierro, which as recently as 2011 experienced an underwater eruption from a vent located 1 kilometre south of La Restinga, off the southern tip of the island.
Rated among the top 10 destinations in the world for volcano enthusiasts to visit, the Canary Islands and its 18 or so active volcanoes offer distinctive natural landmarks forming diverse geographical regions. From the best Tenerife lunar landscapes to the cool pine forests of La Gomera, there are a plethora of Tenerife tours to fit the needs of the intrepid volcano explorer. Half-day, full-day or 3/4-night tours can be arranged, and you can choose from an array of transportation that includes mountain bike, Segway, buggy, jeep, helicopter or a guided walking tour. Tours are available for groups or you can enjoy a custom-made tour with a guide in the language of your choice. All over the archipelago, the options are many.
Closer to our luxury apartments, there are a number of great tours to choose from as well. Mount Teide, Tenerife, is the highest peak in Spain, with a 3718m height from ocean level, and there are many ways to explore it. The cable car provides the easiest way to reach the peak and gain easy access to the unparalleled views. On clear days, the volcanic valley spreads out majestically below, and you can see the islands of La Gomera, La Palma and El Hierro peeking up from the Atlantic. The quick 8-minute ride ascends 1200m, and you can probably spend an hour and a half visiting all the viewing points and enjoying the panorama. Be sure to get a permit if you want to climb the last 200 metres to the top, though; there is no charge, but access is restricted and during the busiest summer months it pays to book in advance.
A multitude of other options are available if you want to visit the summit, some of which demand hikes requiring at least 4–5 hours of ascent. The Volcano Teide Experience has a number of prepackaged excursions of varying lengths, intensities, and formats. You can have a Sunset Tour or visit the observatory. You can explore other parts of this volcanically-shaped landscape like the impressive Anaga Park, or tour multiple parts of the island in a single day. You can even visit La Gomera from a starting point in Tenerife, and learn about our neighbour during a jeep tour. No matter your pleasure, all visitors are recommended to wear sensible footwear and to dress warmly!
There are few natural phenomena that offer such a fascinating insight into the make-up of the planet upon which we live than volcanoes, and you should take full advantage of this special place in which we live. Reward your curiosity about Mother Nature's power with the experience of a lifetime, and visit Mount Teide, Tenerife. For more tips on what to do in Tenerife, explore the rest of our blog!