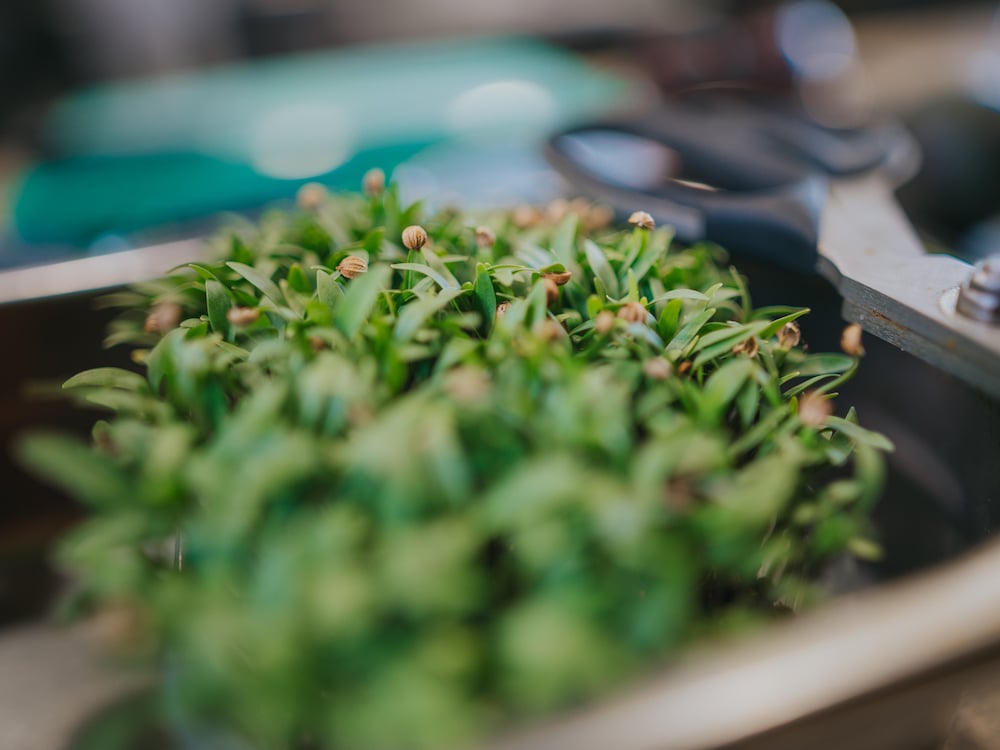 Between desk jobs, stress, and the daily race against time, sometimes it seems like there's no room for quality time for ourselves, and that's where healthy habits come in. Maintaining these habits requires more than just a positive attitude; it helps to have the support of professionals that understand the rhythm of our lives and can help us to eat well, exercise, breathe consciously and take the occasional breaks required to reconnect with ourselves and nature. Finding a good balance between physical and emotional health without abandoning our day-to-day commitments is feasible if we have the components of a healthy life in place.
At Abama, we believe that a resort is more than a weekend retreat. We have taken mens sana in corpore sano as our motto, and every day we work to expand the products and services we offer to complement the existing sport facilities available to our owners. We have numerous local products available that include ingredients from Tenerife, and that help to strengthen the local economy while supporting organic production without chemical additives. In the first edition of our Abama Wellness Week, we confirmed that our community feels far more integrated into the Tenerife environment when supporting these kinds of personal care business initiatives.
Our homes on Tenerife aim to help you go beyond holiday disconnection or a golf break. At any time of the year, including if you decide to work remotely from your property, you'll find professionals at Abama dedicated to helping you maintain the routines and habits that will improve your physical and mental state. Besides the experiences of working out in our fitness center or enjoying a complete relaxation session in the spa, Abama has several new initiatives designed to care for our residents and guests.
"Zero kilometer" menus
The resort's restaurants and bars are working with Tenerife providers to increase our use of local products, and to offer high-quality dining that benefits from sustainable production and reduces contaminating emissions. Melvin restaurant, by Martín Berasategui, located in Las Terrazas de Abama, is known for a menu that uses local ingredients to the greatest degree possible, introducing foreign guests to local gastronomy. Here, you'll find that the flavors and textures of the Canary Islands have been incorporated without abandoning the Mediterranean diet of the restaurant, and that a delightful selection of local and national wines are available to broaden your palate.
Private yoga, Pilates, or training sessions
Enthusiasm, commitment, and vitality is what Raquel González brings to every one of her yoga and Pilates classes, as well as her personal training sessions. With ample knowledge in all of these disciplines, plus a working methodology that respects the needs and fitness level of every student, our personal trainer and her team are one of the true pillars of Abama's Wellness program for owners and guests. At your own rhythm and in your own home or guest room, you can enjoy these customized sessions for your body and mind, incorporating them into your routine of healthy habits. What's more, Raquel González leads a team of professional masseuses that can bring their services into your home to relax or restore your muscles after a workout.
Fresh, organic produce
One of the most positive results of Abama Wellness Week was the forging of an even tighter bond between Abama and the La Calabacera farm. This local establishment grows their products without chemical pesticides or fertilizers that alter the flavor of products and leave toxins in our systems. These seasonal fruits and vegetables respect the necessary fallow cycles of the earth, and the farm is able to grow many plants from other places thanks to the very fertile Canary Island soil and the island's year-round mild temperatures.
Every week La Calabacera publishes a list of the special baskets and à-la-carte availability of produce and those who wish to buy can do so directly or request a delivery. It's high quality and authentic flavor, without intermediaries, served directly from field to table, and essential for incorporating proper nutrition as one of your healthy habits.
Natural oils for your skin
Known for its purifying and hydrating properties, Tenerife aloe vera is one of the most sought-after varieties of aloe vera in the beauty sector and for natural therapies. It is the main ingredient of the products of Alma de Canarias, a business that has revived artisanal techniques to create cosmetic products.
Available in our Gourmet Shop, Alma de Canarias's oils, creams, and soaps for skin care will guarantee you a careful selection of raw ingredients and non-industrial processes of production. The company also produces perfumes and air fresheners with the aromas of the archipelago, including melon, bergamot, grapefruit, and lemon.
Personalized sport training
We must include, of course, the sport training facilities that have made us one of the best places in Europe to visit for golf and tennis. For golf enthusiasts, our Dave Thomas golf course has long been one of the greatest attractions of Abama. Whether you are just learning, or you want to perfect your technique, our Golf Academy is open all year long and staffed with expert trainers. The same is true of our Tennis Center, where seven tennis and four paddle tennis courts await our owners and guests. The Tennis Academy is a complete experience for players of all ages and levels who want to experience the adrenaline rush generated by lively play.
Professional sport facilities, natural therapies, production processes that respect the environment, and professionals dedicated to the concept of holistic wellness: these are the components of Abama Resort's approach to healthy living. Use them, and you'll be well on your way to consolidating healthy habits that you can incorporate into your daily life no matter where you are.