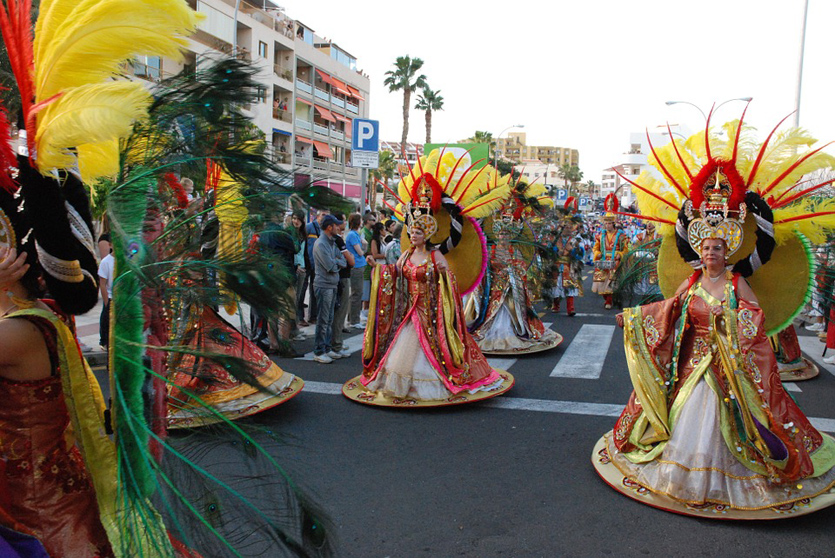 For the fortunate owners and residents of Abama Resort, every day is an opportunity to explore the best places to visit in Tenerife and deepen our knowledge of this exceptional island. Because we live in a true paradise on Earth, in addition to our golf courses and sport and leisure facilities, there are an endless number of activities that you can enjoy if you are curious to explore hidden corners away from the throngs of tourists. Here are 7 of our favorites:
Treat yourself to a meal in a Michelin-starred restaurant
Abama has always come down firmly on the side of sophisticated cuisine, and given the fact that we are the only resort in Spain with two Michelin-starred restaurants, it would seem our bet has paid off. At both the two-star M.B, by Martin Berasategui, and the one-star Kabuki headed by Daniel Franco, you can delight in a world of unique aromas and flavors without ever leaving our luxury resort. And if you've already experienced the wonders of these two restaurants and are looking to explore the island, there are three more Michelin-honored establishments on Tenerife that you can get to easily from Abama: El Rincón de Juan Carlos, in Los Gigantes; Kazan, in Santa Cruz de Tenerife; and NUB, in San Cristobal de La Laguna.
Meditate upon a Sea of Clouds
The Sea of Clouds is an impressive effect created by the Trade Winds, which push clouds into the summits of mountains and create the illusion of a tranquil, pillowy sea when viewed from above. If you are planning to go through the Teide National Park, ascend to the Cañadas del Teide from Puerto de la Cruz and enjoy the stunning landscape, which will certainly induce you to dream. For our "yogi" residents it's a frequent activity. While they may get a daily slice of heaven right here at home at Abama, there's nothing wrong with planning a day trip to one of the best places in Tenerife to test out your sun salutation against a sky filled with clouds.
Sit outside under the oldest Dragon Tree in the world
In Icod de los Vinos there is an ancient Dragon Tree, considered to be the oldest in the world, that was declared a national monument in 1917. Surrounding the tree is the so-called Dragon Tree Park (Parque del Drago), which contains a number of distinct endemic flora of Tenerife. A picnic in the shade of this tree is nothing other than a great plan for a different kind of afternoon. From Abama, Icod de los Vinos is only 50 minutes by car and, from there, the park is just a short and pleasant walk away.
Dance and enjoy the most colorful Carnival celebration in the world (after Rio)
The Tenerife Carnival is the second most famous of these celebrations in the world, after – of course – Rio de Janeiro. Every year revolves around a theme, but it's the selection of the Carnival Queen that truly gets expectations running at fever pitch. Throughout the island you'll find an infinity of parades, parties and celebrations that you'll love. But if your preference is finding lost pearls, we can recommend an alternative Carnival: the Baile de la Piñata de Teno Alto. The isolated location of this area in the northeast has allowed it to preserve many cultural traditions that have almost completely disappeared from the rest of the island. So it's no surprise that in Teno Alto we find the most traditional Baile de piñata on Tenerife. You'll be able to experience a familiar atmosphere imbued with Canary Island dances like Isas, Folías, Malagueñas and Tajarastes, all of which make the one-and-a-half-hour trip from our luxury resort to Teno Alto more than worth it.
Cut through the ocean on a yacht in pursuit of whales and dolphins
The southwest coast of Tenerife is one of the best areas for dolphin and whale watching, and even to experience the sight of one of these mighty creatures breaking the surface of the waters. Enjoying the ocean breeze from a yacht while searching for these animals is a pleasure that can only be experienced in our archipelago. Just a few steps from Abama you can sign up for a group excursion and enjoy this experience with others; there are many offers on the market, but check, for example, www.getyourguide.es. If you would prefer to do it in a more relaxed and personal way, try to find them from your own yacht, or rent one steered by a professional. This is one date you don't want to miss.
Lose yourself in unusual landscapes
Tenerife is full of extraordinary places, and discovering them is an unbeatable experience. Going out with your camera and immortalizing these most beautiful and unusual corners may be the perfect excursion. It's not for nothing that our island was the inspiration for Francis Pérez, winner of the World Press Photo 2017 award in the Nature category. There are surprising places, like El León de Anaga or "El pino derrengao" ("the twisted pine tree"), that deserve to be in your photo album. Dare to go out and find them? If you do, you can rent a Jeep to get around all those difficult-to-access places. Go to www.tamaran.com and find out how!
Give your palate the gift of one of the most special wines in the world
In the town of El Sauzal you will find the Casa del Vino. There, in addition to painting, sculpture and photography exhibits, you can enjoy a tasting room where you can try the wines of Tenerife, of surprising and peculiar composition, a true reflection of the unusual and unique natural environment of the island. If you want to know more about the wines available in the area, you can read our post about some of the bodegas and wines of Tenerife. You'll also be able to try honey and cheeses from the islands accompanied by dried fruit, a veritable celebration for the senses.
As you've seen, at Abama Resort we want you to be open to discovery of the best places on Tenerife as well as enjoying the magnificent facilities of our leisure and golf resort. Don't wait a second longer; take a chance on an adventure! Our island is a perfect place to give free reign to your explorer's spirit and also to relax your weary mind. Can you think of a better combination? Explore more Tenerife destinations!