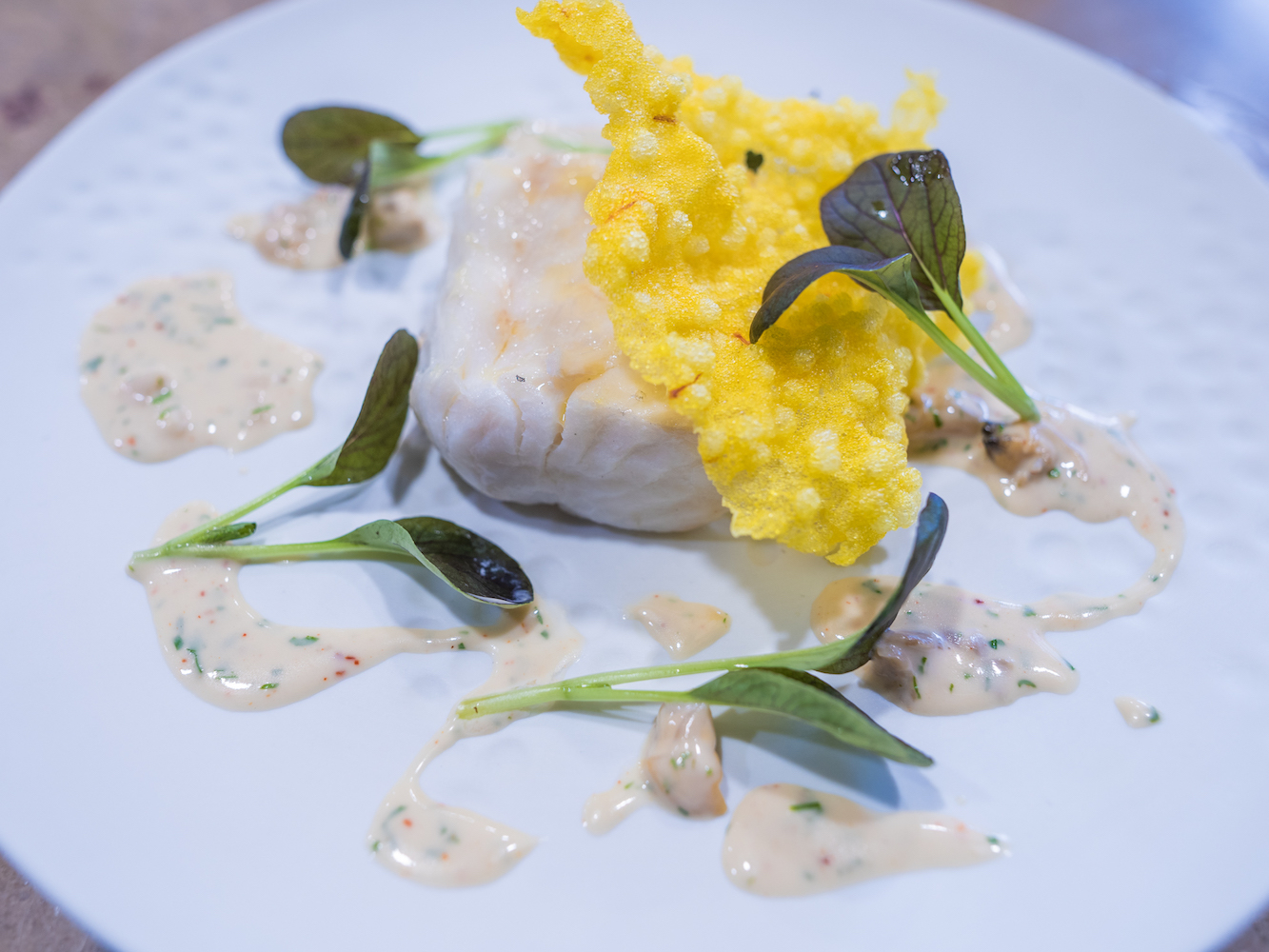 At our recent Abama Wellness Week, our restaurant Melvin by Martín Berasategui delighted guests with an original healthy food menu. And now that summer is here, it's the perfect time to replicate it at home if you're searching for a meal that's tasty and good for you. The full menu, consisting of three appetizers and six flavorful main dishes, was developed with fresh local ingredients whose potential was realized to the fullest in the hands of chef Diego Dato. True to his mentor, the prestigious Spanish chef Mertín Berasategui, Dato respects the natural essence of his raw materials and brings them to central focus in creative, beautiful presentations.
His abilities are on full display in the video filmed by the Melvin chef together with our Abama Wellness Week special invited guest, fitness expert Cesc Escolà. Direct from our kitchens, they discuss two entrees from the healthy food menu: emulsified raw fennel pearls and steamed hake with bok choy and clam sauce. These intensely flavoured dishes are accompanied by a fruit cocktail that makes it easy for anyone to maintain their healthy habits.
Raw fennel pearls
A Martín Berasategui original, the recipe for these raw fennel pearls is a delight for the senses. Three different textures originate from the same plant, looking as interesting on the plate as they feel on your palate. Known for its aromatic properties, fennel is a vegetable similar in structure to celery, but whose flavor is closer to anise. Using the bulb of the plant, Melvin creates "grains" of fennel that are similar to rice and are cooked in stock in a way that makes them seem like risotto. Another part of the plant is made into a foamy sauce, and the leaves, iced, bring a crispy element to the dish.
Steamed hake with bok choy
A bamboo steamer is the star of this second dish. The fresh hake is cooked in the steamer and infused with the intense and slightly bitter flavor of bok choy, also known as Chinese cabbage. Finally, clam juice is the base of the powerful sauce that also includes ingredients like garlic and Espelette pepper, which comes from the French part of the Basque Country. The wonderful color and fragrance of this spice give a touch of sophistication to this fish characterized by its soft disintegration on the palate.
Those lucky enough to enjoy the healthy food menu during Abama Wellness Week were also offered three extraordinary appetizers: an assortment of homemade sourdough bread, a prawn on a crispy chia and citrus cracker, and caramelized onion butter. And besides the two dishes mentioned above, the menu also starred several other original recipes from Martín Berasategui:
Canary Islands tomato and beetroot tartare with green apple

Sea bass tiradito with sweet potato puree, pickled chives, and crispy corn

Orange segments in Txakoli with lemon ice cream
All in all, it was a masterful demonstration of creativity featuring healthy food, and a wonderful wellness experience that all the guests of Las Terrazas and the owners of our properties were able to enjoy during their stay at Abama Resort.