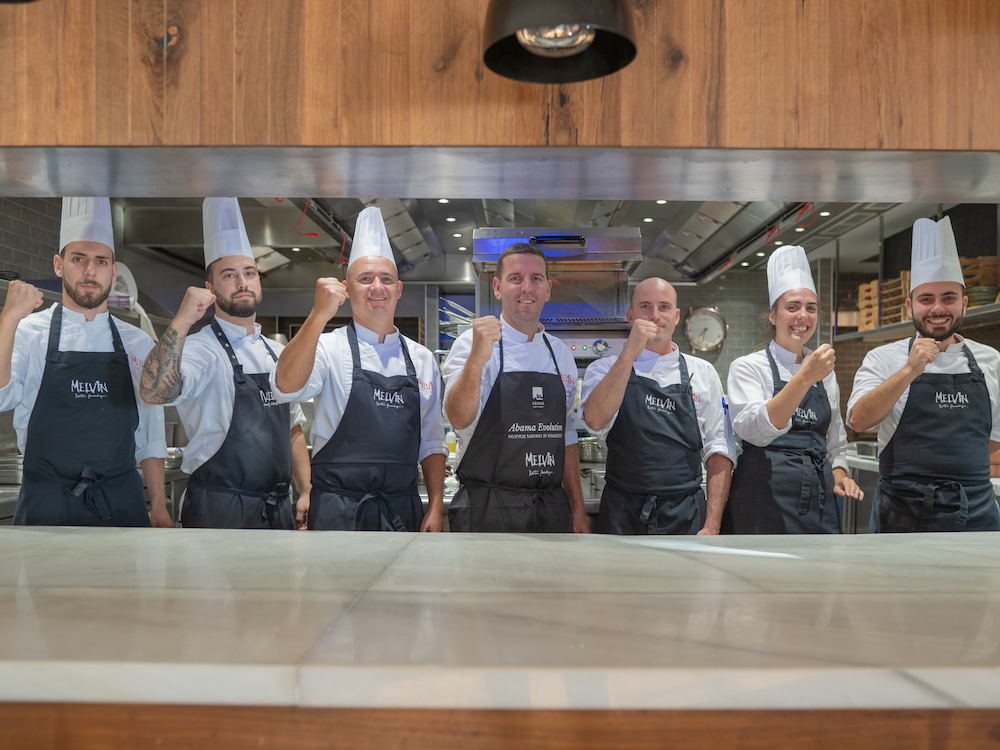 On the 9th of September, Abama residents, press, guests, and locals gathered at Martín Berasategui's Melvin luxury restaurant to launch the new menu for the season and introduce chef Sergio Fuentes. The event, Abama Evolution, was branded with the philosophy of constant progress that characterizes everything we do here at the resort. And the innovative fare reminded us all that there are an infinite number of ways to move forward.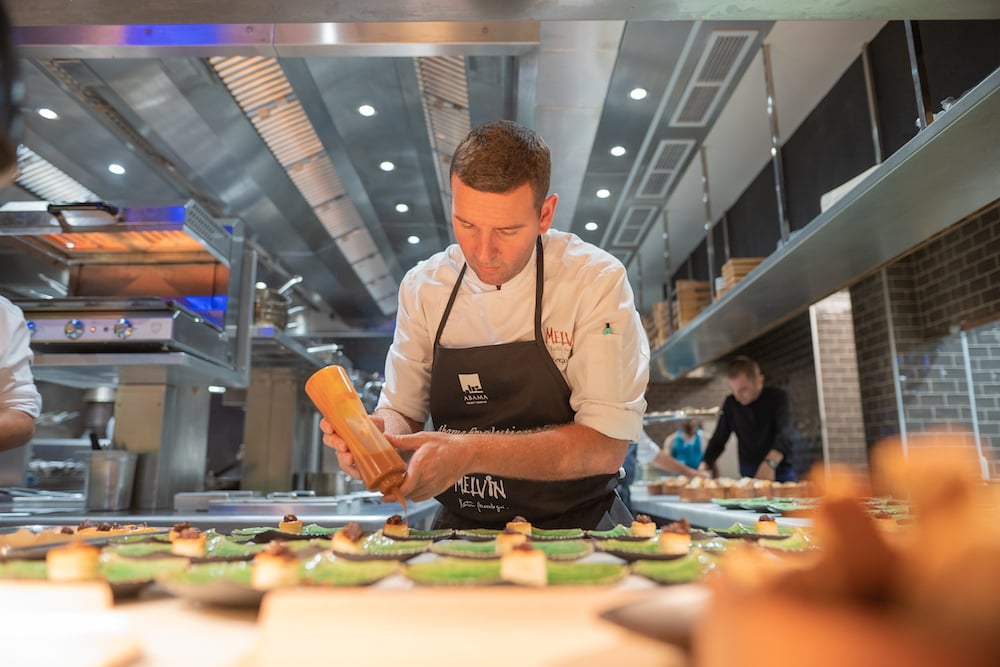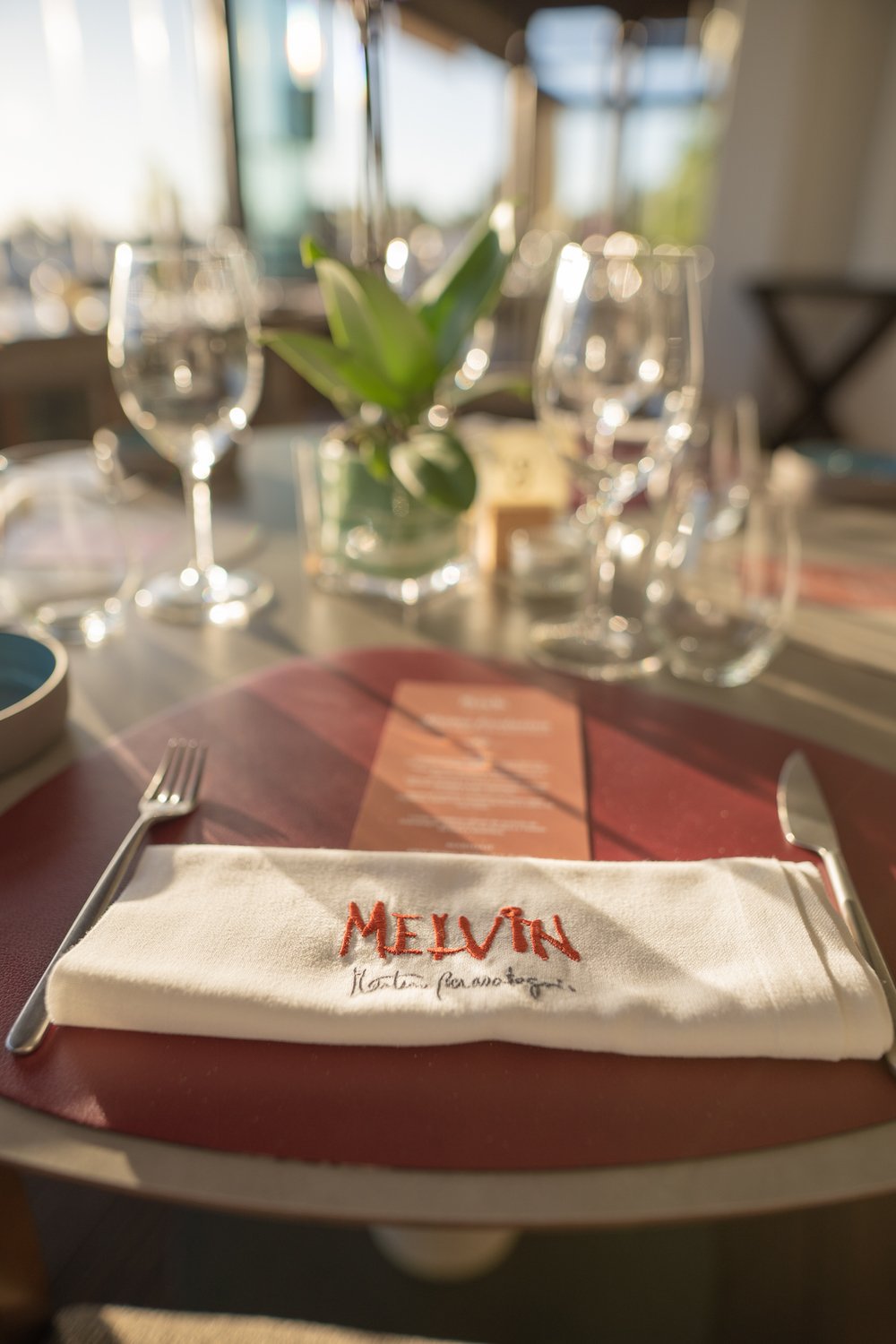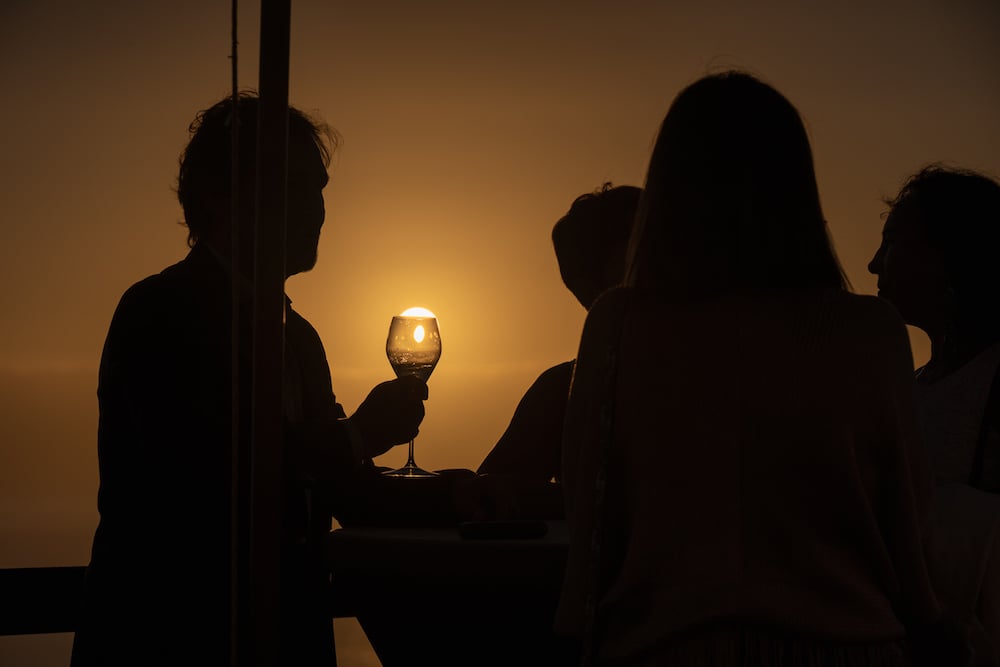 New Head Chef Sergio Fuentes is no stranger to innovation in fine dining, having worked under Martín Berasategui at his two-Michelin-star MB and under Eneko Atxa at Azurmendi, which holds three Michelin stars. But for the past five years, Fuentes has been the sous chef at Melvin, giving him the ability to adapt the menu without breaking the continuity of the luxury restaurant's style and service.
What Fuentes hopes to achieve is a conceptual evolution that moves Melvin's gastronomic proposal forward while building on its successes. He is particularly interested in service and the rapport between staff and clients, seeking out ways for the servers and sommelier to enter into a dialogue with diners that results in meals adapted to individual tastes and a sublimely enjoyable dining experience.
He is also excited to bring even more local tradition and flavor to the Melvin menu. A commitment to using local products, whenever possible, means there will be a natural entree into interpretations of Canary Islands cuisine, and that this cuisine will be shared with Melvin's very international clientele. Fuentes's seasonal changes will showcase Tenerife's bounty and offer new opportunities for creativity and fresh experiences for Melvin's repeat clients.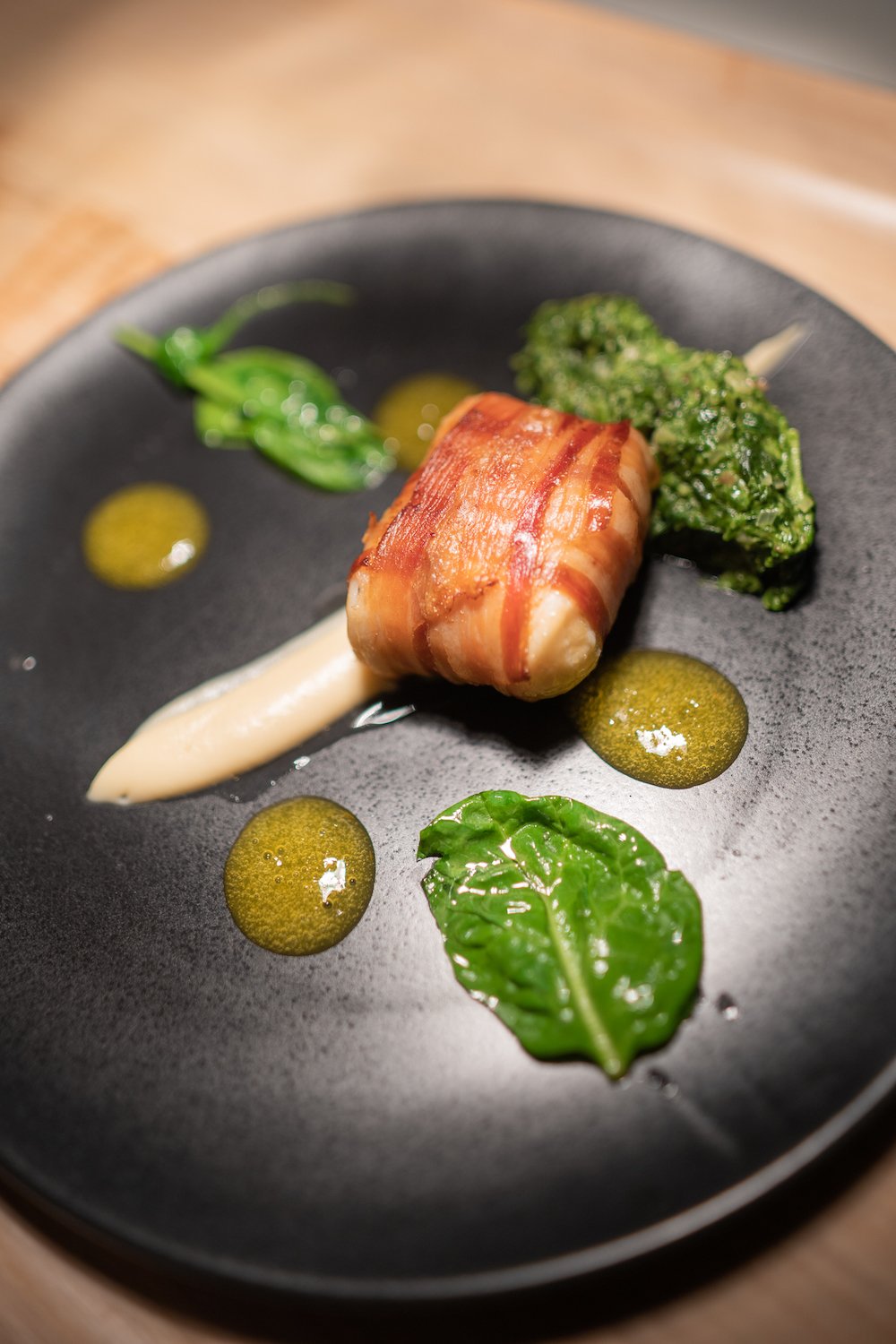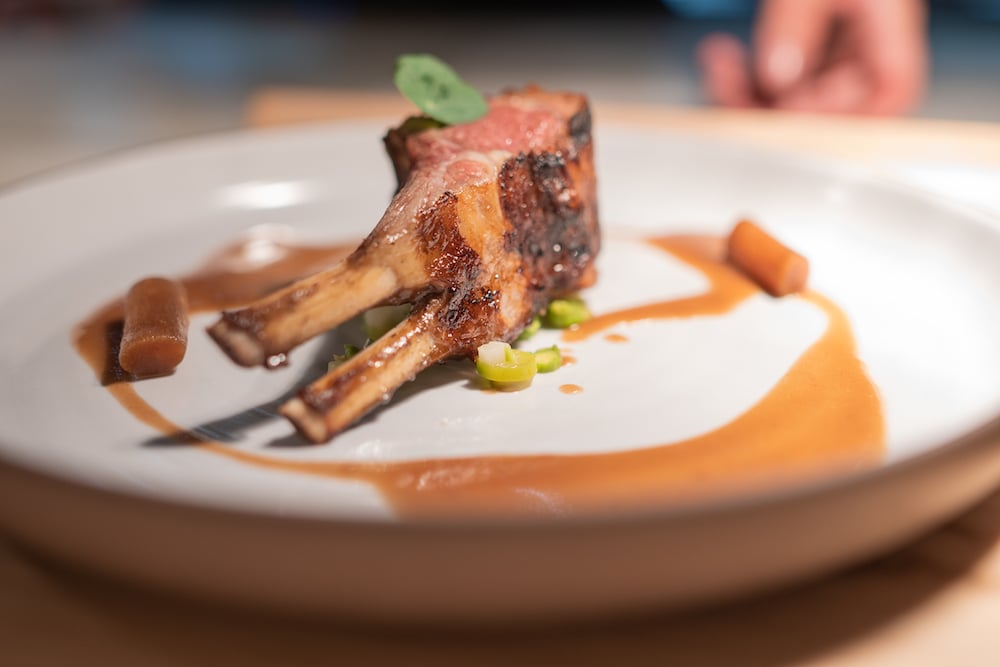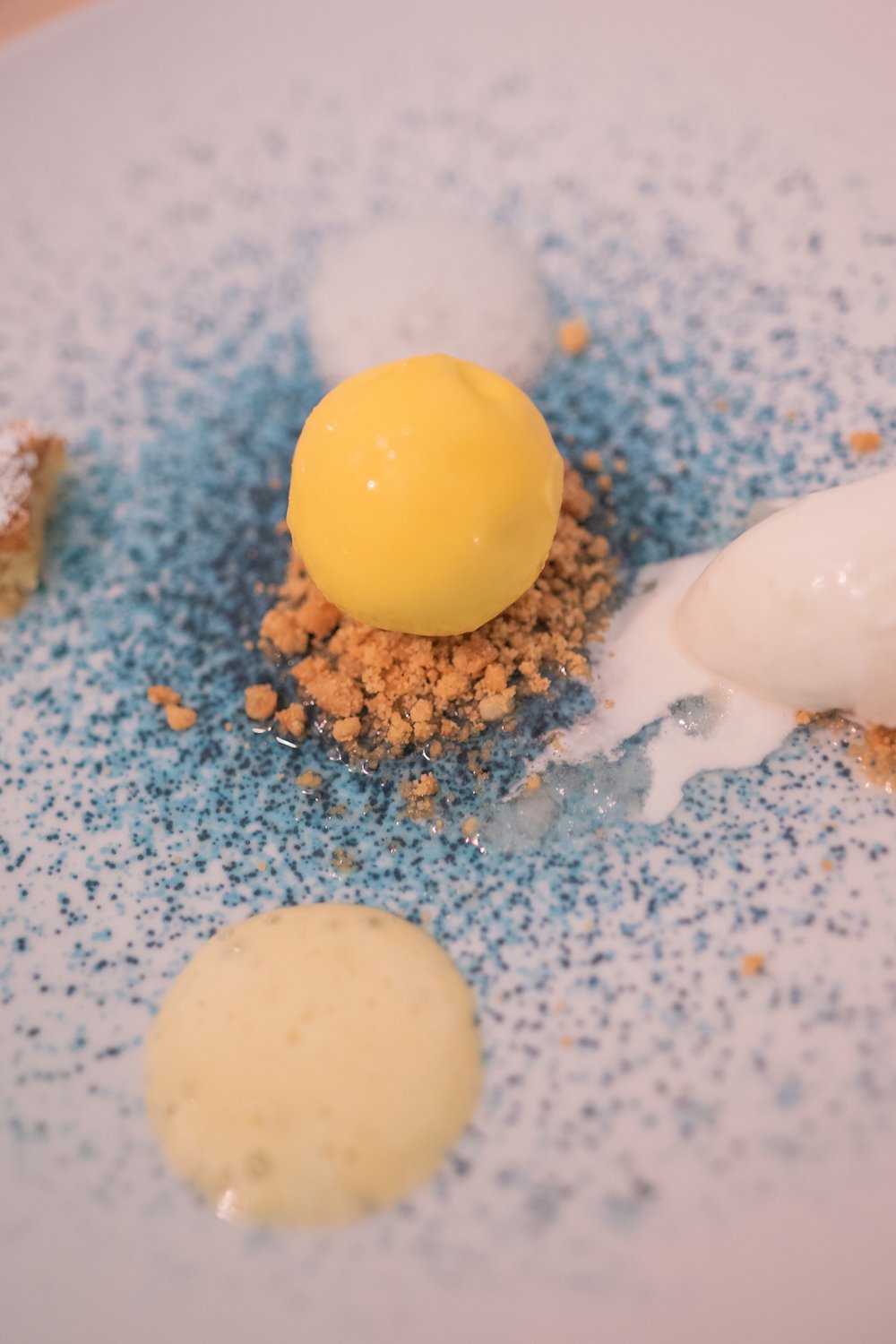 Guests of Abama Evolution enjoyed a three-course meal featuring some of the luxury restaurant's adapted classics, as well as live music and a pre-dinner cocktail on the pool terrace of our Social Club, where the spectacular sunset over the ocean was another reminder of Melvin's unique nature. Brief words from the General Manager of Abama Hotels, Adrián Almirante; María Moreno of Abama Luxury Residences; and Erlantz Gorostiza, Director of the Berasategui restaurants at Abama, were reminders that Abama Resort is a unified resort community where five-star hotels, luxury houses, and world-class dining come together to create a whole greater than its individual parts.