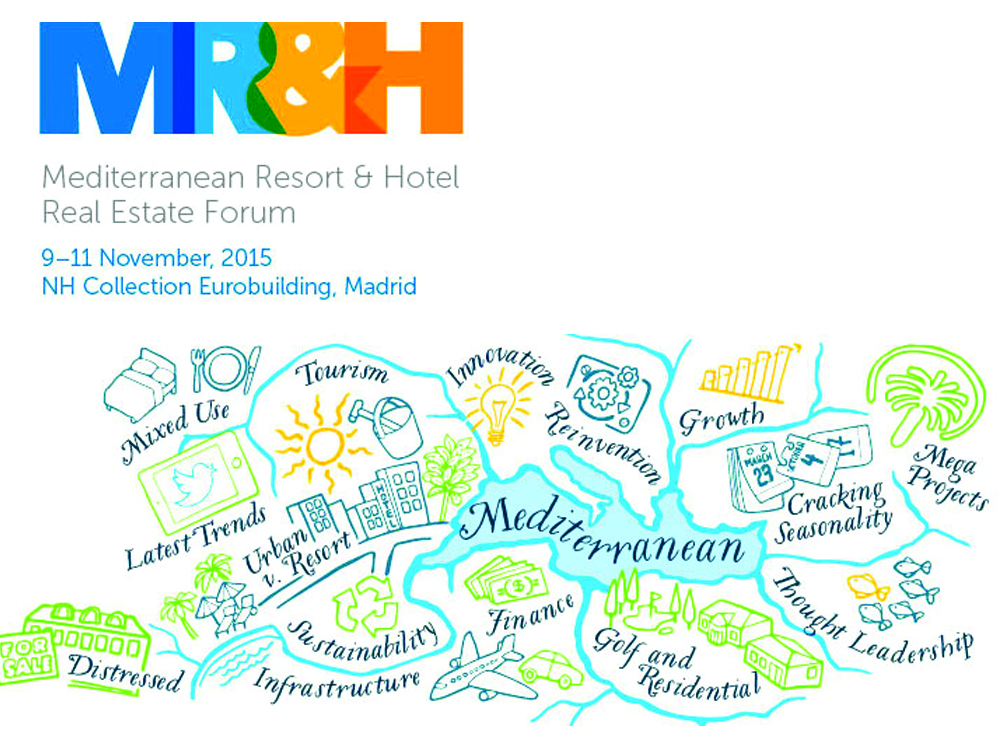 Abama Luxury Properties and Arum Group participated this month as attendees and speakers at the newly minted Mediterranean Resort & Hotel Real Estate Forum in Madrid. Designed to replicate some of the aspects of other major tourism-sector conventions like the International Hotel Investment Forum Berlin, this gathering provided an excellent networking opportunity as well as an exchange of experience and knowledge between the biggest players in the industry, including companies like Sotogrande and Club Med.
The more than 320 attendees included Mediterranean hotel operators, developers, investors, and other interested parties who participated in the conference sessions and talks, as well as presented their resort projects and experiences in the subsequent expo.
Among other insights, the conference and its participants confirmed that Spain continues to be one of the most interesting playing fields for resort investors, as well as for foreign and domestic buyers interested in investing in second residences and tourism apartments. Of particular interest and relevance to Abama Luxury Properties, the Canary Islands and Tenerife, specifically, were singled out for their rising popularity in the fields of resort development and real estate and resort investment.
Published in category
News
Share this post