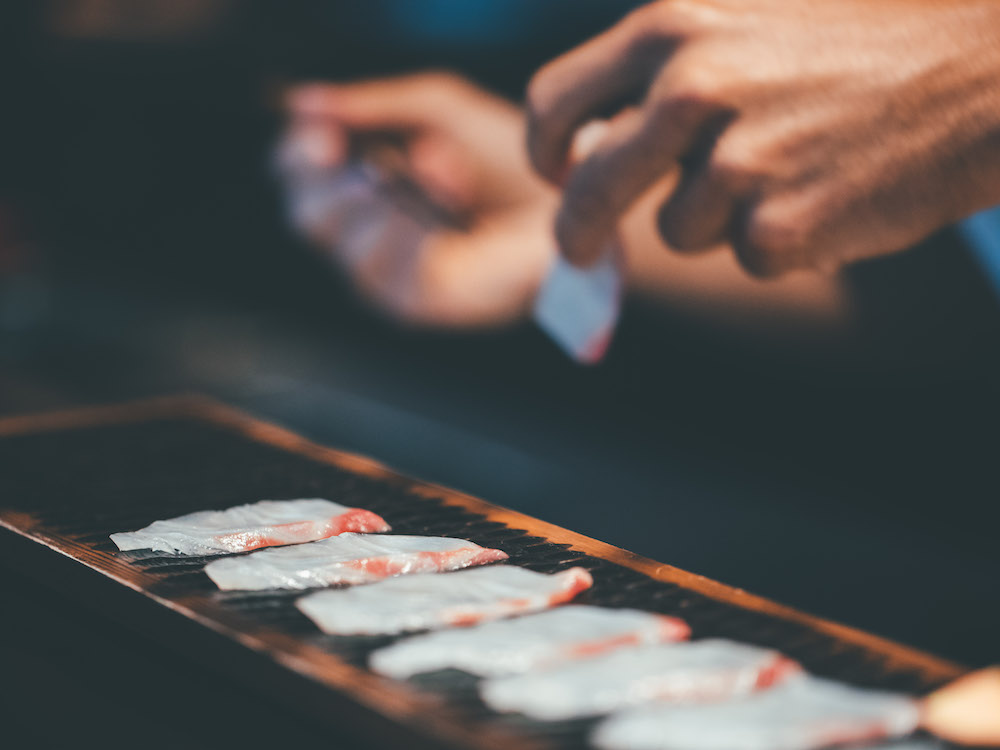 Back in November of 2017, Abama's Michelin star restaurants, Tenerife, danced into the spotlight when Abama was honoured to host the presentation gala for the Michelin Guide to Spain and Portugal 2018. It was an incredible evening of gastronomy starring dishes concocted by the best talent on the island, the chefs of Tenerife's five Michelin-starred restaurants.
As the only island in the archipelago to have any Michelin star restaurants, Tenerife has become a veritable foodie hotspot and a must-visit for the globetrotting gourmand. And at November's gala the bar was raised even higher when La Laguna's Nub earned its first Michelin star for its delectable Canary Islands, Chilean and Italian fusion cuisine. In a year when a tremendous number of new stars were also bestowed on restaurants on the Spanish mainland, Tenerife came away with 6, of which half are right here at Abama.
When Martín Berasategui brought the first Michelin star to Tenerife in 2010 with M.B, little did he know he was starting a fire that would burn through the island. First Abama's own Japanese fusion restaurant, Kabuki, joined the Michelin list in 2012. In achieving its star, Kabuki made Abama the only resort complex in Spain with more than one Michelin-starred restaurant. And in answer, Berasategui turned around and scored a second star at M.B. Since Kabuki hit the scene, it has been joined in one-star status by El Rincon de Juan Carlos in Los Gigantes, Kazan in Santa Cruz, and now Nub.
It seems almost unbelievable that such a small geographic area could offer so much in the way of excellent cuisine, but it is a testament not only to the uniqueness of our local products and gastronomic culture, but also to a thirst for quality that is the defining characteristic of the new Tenerife.
And at Abama, we're never content to bask in the glory of past achievements, but keep moving onward and upward. In the summer of 2016, Chef Berasategui opened the doors of a new offering, Txoko, in The Ritz-Carlton, Abama. The restaurant is reminiscent of the Basque Bodegón Alejandro of Berasategui's youth, but with an elevated, modern twist.
Meanwhile, the Casa Club, our luxe golf clubhouse, is the new setting for Kabuki, right in the middle of the social centre of our golfing world. Our players no longer have to choose between a day of sport or one of leisure. Now it's 18 holes followed by a delicious gastronomic reward.
And the very latest is another Berasategui contribution, Melvin, located in the social club of our Las Terrazas luxury apartments. Young chef Diego Dato is bringing Berasategui's take on the Mediterranean to the Atlantic, with a combination of the freshest produce and the simplest yet most heavenly of eastern Spain's ideas. Set in a gorgeous ocean-facing space with floor to ceiling windows and spectacular daily sunsets, this may just be the place that helps Abama make history with yet another Michelin star.
The future is wide open, but today incredible dining experiences await you everywhere at Abama Resort Tenerife, and especially in our Michelin Star restaurants, Tenerife. Don't forget to book ahead!
Published in category
Leisure
Share this post