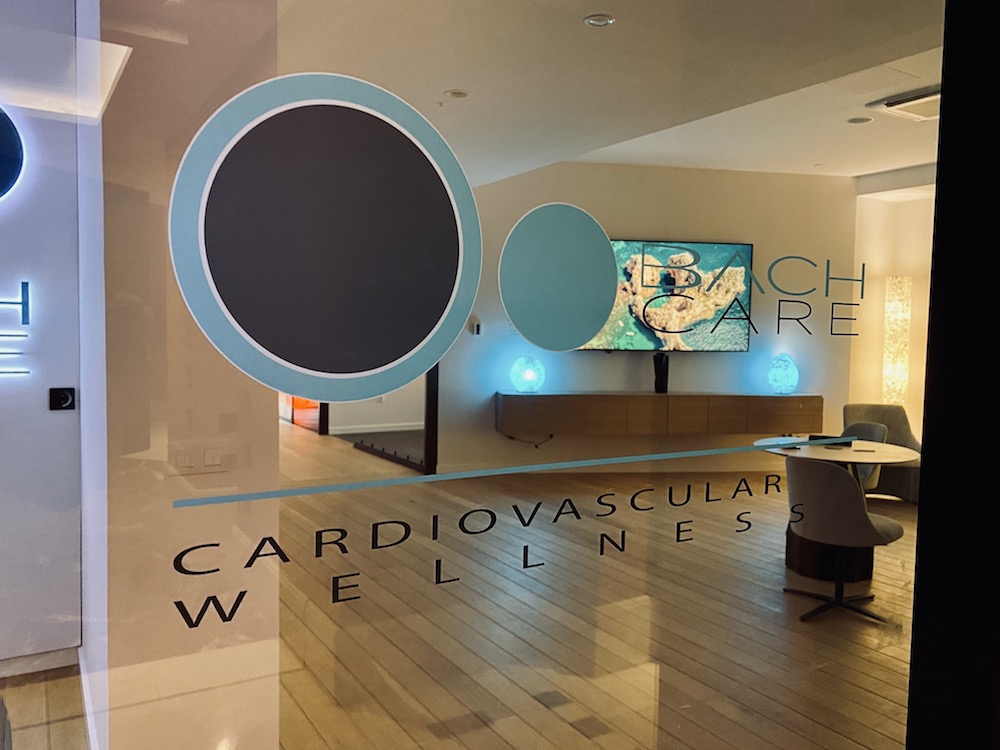 The launch of the Bach Care Rehabilitation and Cardiovascular Disease Prevention (CVD prevention) Center is just around the corner. In May 2021, Abama will open the doors to this cutting-edge tech and expert facility, unique in its class. Bach Care will offer our residents and guests the opportunity to gain a full understanding of the physical state of their hearts, and make the kinds of choices that will improve quality of health and life for years to come.
Bach Care's medical team is led by Dr. Luis Ángel Samaniego and Dr. José Luis Zamorano, two of the top cardiologists in Europe. The team's joint experience in intensive care, critical care, and cardiology service enables them to optimally interpret cardiovascular readings and customize care and prevention for each individual.
To gain an understanding of clients' specific needs, the Bach Care team employs the latest in cardiovascular technology. This includes, along with ergospirometry that determines the safest and most efficient cardiac activity levels, and 3D echocardiography to examine the cardiac structures, the most accurate study currently available, using the spectral detection technology of the IQON Spectral CT equipment. It is the first and only equipment of its kind in Spain. They also perform an evaluation of clients' genetic susceptibility to cardiovascular disease.
What sets Bach Care's CVD prevention program apart is its focus on the individual and its long-term, comprehensive advice for lifestyle habits that improve heart health. This means that anyone can benefit from their treatments, including athletes, people who have already experienced a cardiovascular event, and people looking to keep their heart healthy as long as possible.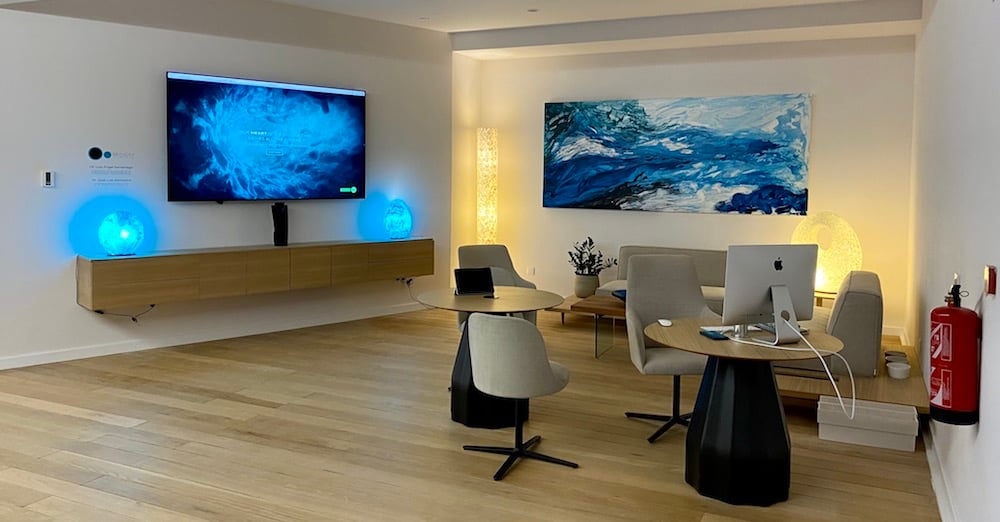 A Bach Care program at Abama allows you to step away from the bustle of daily life and into a calming environment where you can reevaluate your priorities, validate the intrinsic importance of your health, and begin practicing habits that will yield positive, long-term results.
When the Bach Care Centre opens on the 17th of May, several programs will be available to Abama residents and guests. Their length can be dictated by the needs and desires of users, but the experience will be heightened for anyone by the idyllic setting of the resort, where stunning views over the Atlantic Ocean and Michelin-star dining make this health program into a holiday as well. Special offers will be available to Abama residents as well as guests of Las Terrazas de Abama.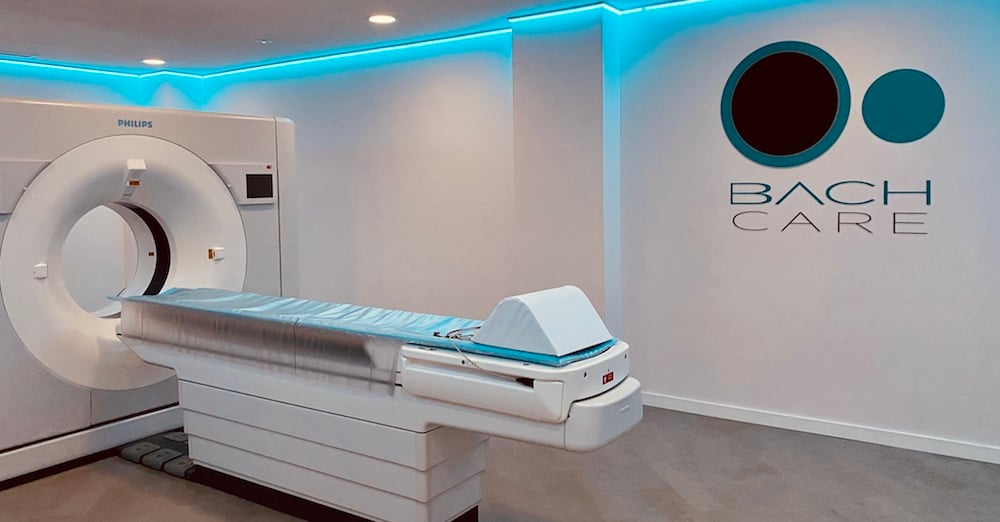 Consultation and CVD prevention programs
Life Programme
The objectives of the Life Programme are to understand the state of your heart health and adopt healthy lifestyle habits. The program is designed for healthy individuals who want to reduce the potential for future issues by focusing on CVD prevention.
This 1-day program includes:
A coronary angiograph with IQON Spectral CT
A 3D echocardiograph
An ergospirometry test
A genetic evaluation
Access to the Bach Care digital platform with your clinical history
An interactive cardiovascular session with experts
An evaluation report and diagnostic workup
A personalized CVP prevention program
A complimentary meal in one of Abama's Michelin-star restaurants for you and a guest
One-day access to The Ritz-Carlton Spa Wellness Experience
A 90-minute Relaxation Massage in The Ritz-Carlton, Abama spa


Sports Programme
The objectives of the Sports Programme are similar to the Life Programme, but with a different set of expectations for heart and body usage. The diagnostic, in addition to focusing on heart health, also examines the potential for injury and personal limits, helping clients to improve performance and reduce the probability of injury. The program is designed for healthy individuals who practice sport regularly; athletes; and professional competitors.
This 1-day program includes:
All the elements of the Life Programme, under the care of experts specialized in athletes and athletic performance
The substitution of a Deep Tissue Massage for the Relaxation Massage in the Life Programme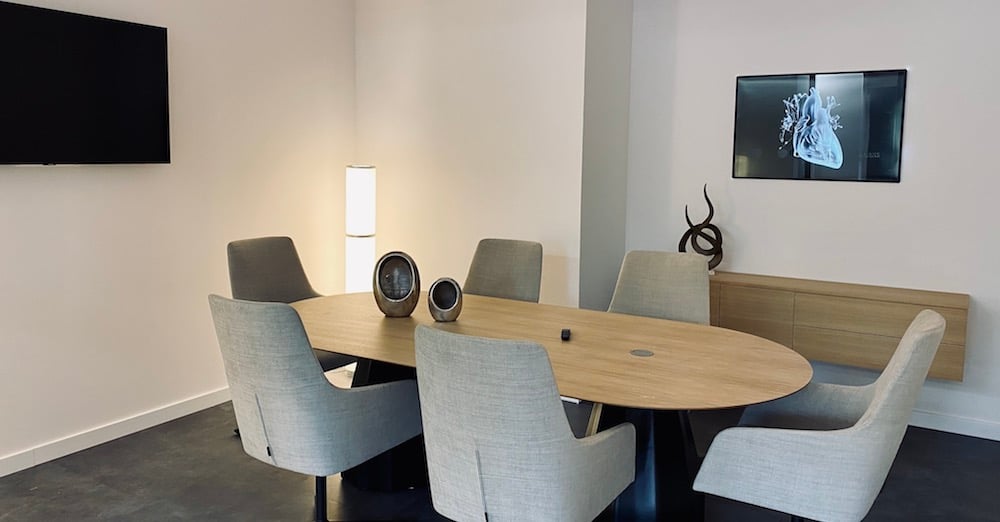 Cardiac Rehabilitation Programme
The main objective of the Cardiac Rehabilitation Programme is to prevent individuals who have suffered a serious cardiovascular event from experiencing another. The current state of heart health is examined minutely, but the program also focuses on recovering self-esteem; full reintegration into family, couple, and work life; and careful attention to nutrition. It is directed towards individuals who have experienced and recovered from an acute myocardial heart attack, cardiac revascularization surgery, a heart transplant, or cardiac insufficiency.
This program can be undertaken at one of three levels: Basic (1 week), Medium (2 weeks), or Intensive (3 weeks), including:
All the technical and genetic evaluations included in the Life Programme
These evaluations are done at the beginning and at the end of the program to analyze the initial and final states of cardiovascular function
Personal training sessions with experts throughout the program
A personalized nutrition program designed by a nutritionist specialized in cardiac health
Ongoing nutritional evaluations throughout the program
A psychological evaluation
Access to the informational sessions, cultural and artistic activities, and group physical training sessions offered throughout your stay
A weekly complimentary meal in one of Abama's Michelin-star restaurants for you and a guest
A 1-day access pass for The Ritz-Carlton Spa Wellness Experience each week
A weekly 90-minute Relaxation Massage in the hotel spa
If you are interested in the Bach Care CVD prevention or Cardiac Rehabilitation Programs, you can contact the center using the information below. They can help you evaluate which of the programs will work best for you and at what intensity. Wellness and a more positive life await you if you make the choice to prioritize your health.
Bach Care Centre
The Ritz-Carlton, Abama
Tel: +34 699 79 19 74
bachcare.es