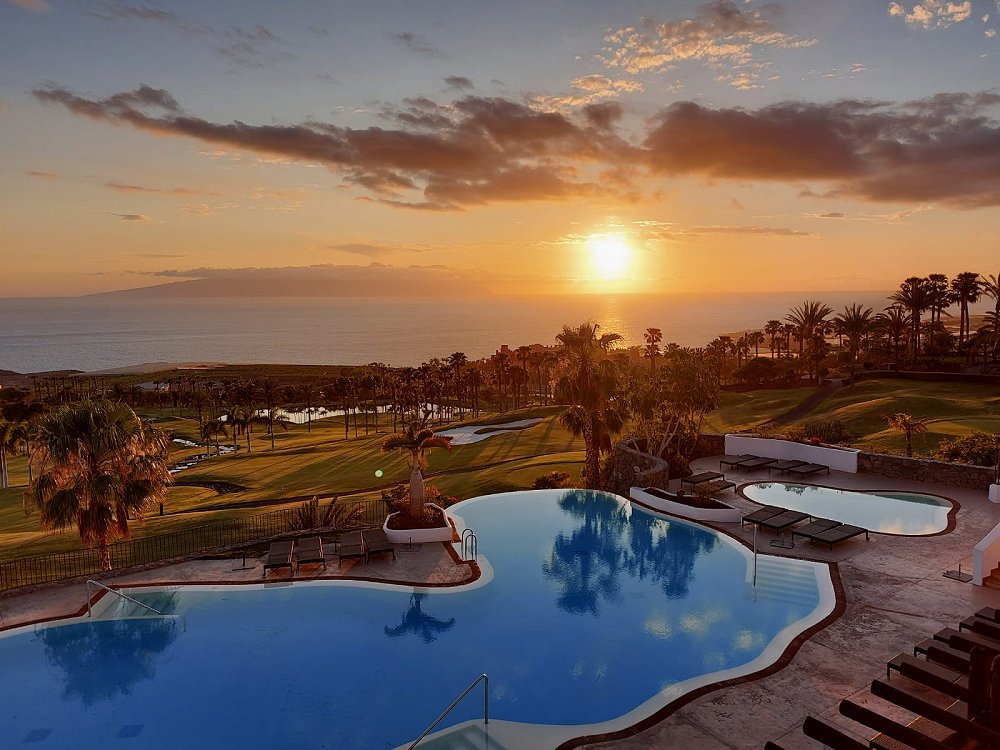 The news we've been waiting for has arrived: Las Terrazas de Abama has reopened its doors to guests as of July 3rd, 2020. In combination with the reopening of Abama Golf and Abama Tennis, this is wonderful news for our property owners and guests of the resort. We very much look forward to welcoming you all back for a relaxing summer here at Abama.
We are fortunate to be located in a destination that is full of open, outdoor spaces, and our apartments offer large terraces, perfect for enjoying a tranquil holiday away from throngs of people.
Melvin restaurant, located in Las Terrazas de Abama, is also open as of the 16th of July.
The establishment, whose kitchen is headed by the inimitable Diego Dato, named Best New Chef in the last edition of the Mesa Abierta gastronomic awards, will operate exclusively under a prior reservation scheme. This will help us maintain a safe number of guests. Service will be offered from 19:30 – 22h on Thursday, Friday, and Saturday.
Melvin, one of Martín Berasategui's restaurants, currently holds a "Safe Restaurant" certification from the Hospitality Business Association of Spain, a designation given to establishments that have implemented practices to avoid contagious conditions in the tourism sector.
The large size of the restaurant, which enjoys more than 340 sqm of indoor and outdoor space, means that guests can enjoy enjoy a worry-free meal in conditions of reduced seating capacity, while still enjoying the incredible panoramic views of the Atlantic Ocean and the island of La Gomera that make Melvin so special.
The safety of our staff, guests, and property owners remains our utmost priority, however, so the reopening of Las Terrazas will be done in phases, and we have worked with industry and health authorities to implement an exhaustive safety plan. Some of the measures implemented include:
A daily temperature test for all employees, as well as extensive Covid-prevention training and awareness; the temperatures of guests will also be tested.
Specialized and extensive cleaning, hygiene, and sanitation protocols for all areas of the resort
Kits with gloves, hand sanitizer, and masks will be available for all guests, and there will be hand sanitizer dispensers in common areas
Staff will be protected with all necessary equipment
Removal of curtains, carpets, and paper brochures from the rooms to avoid infection
Contact-free options for information and communicating with staff
Online check-in and check-out
In the first phase of reopening we will also be working with the following protocols:
Reception will be open 24h/day but capacity will be restricted to the established levels. When possible, contact by telephone will be preferred: +34 922 839 157
The Gourmet Shop will be open 24h/day, but capacity will be restricted
Breakfast will be available from 9-11h. Prior reservation is mandatory in order to arrange safe distancing of patrons' tables.
The Pool Bar will be open from 12-16h. Prior reservation is mandatory in order to arrange safe distancing of patrons' tables.
Pool 2 will be open at reduced capacity according to regulations for sunbathing and swimming
Housekeeping will be available upon request and following the established safety protocols
The Abama beach and the Abama Kids' Camp are currently closed
If you would like more information about the temporary protocols for Abama Golf and Abama Tennis, please see our blog post.
If you would like to book at Las Terrazas de Abama, you can do so here.
Published in category
News
Share this post