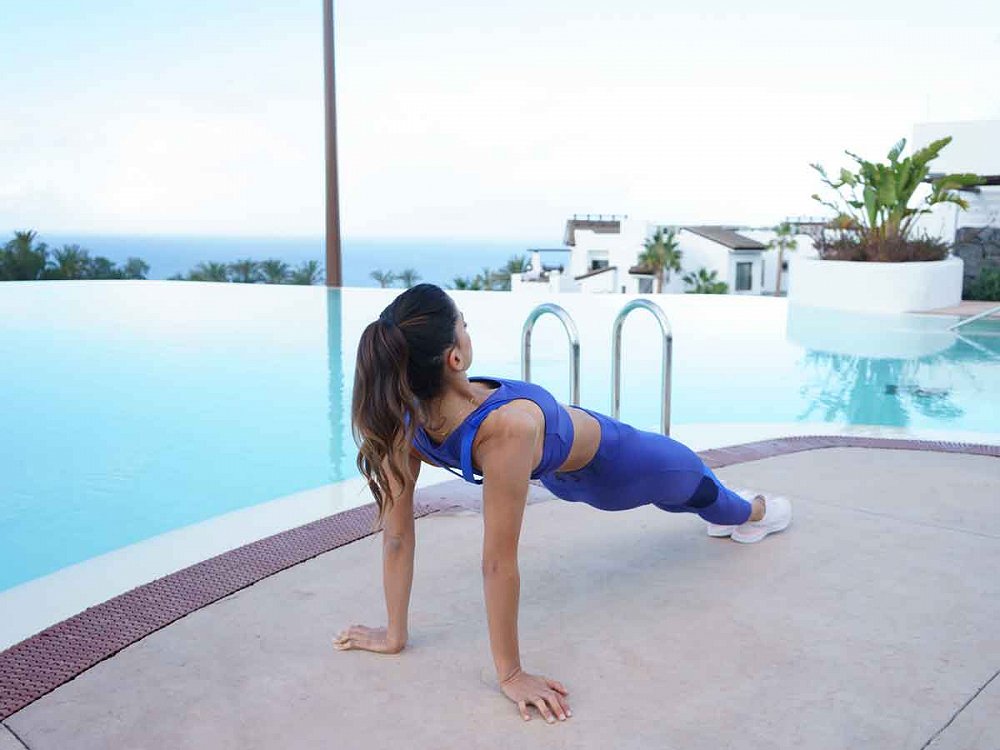 Mens sana in corpore sano. This is one of the maxims that inspires the lifestyle of Abama Residences' personal trainer. For many owners who chose our exclusive homes on Tenerife as their perfect property for sale in Spain, real luxury isn't about material possessions: enjoying their own time and managing it wisely is the key to happiness.
That's why at Abama Resort you'll not only find homes where every last detail has been chosen to offer maximum comfort, but also enjoy the best facilities and services to take care of yourself inside and out. And now, since the beginning of March, our residents will have it easier than ever: Raquel González has arrived at Abama. Our new Personal Trainer is specialized in Hatha Yoga, Pilates, and personal training programs.
After offering her services to the crème-de-la-crème of Ibiza over the last six summers, she comes to Tenerife with a wide range of wellness treatments, massages, and various spa services at home including natural therapies and medicinal plants that, together with her prestigious personal training programme, will help you improve your state of mind and body.
Based on a philosophy of body-mind balance, Abama's personal trainer will design a custom physical programme adapted to your needs that you can execute in the comfort of your home. Forget about schedules, traveling, or any other inconveniences. You'll be able to enjoy the professionalism and know-how of Raquel González when and where you like.
Look out over the incomparable views of La Gomera, close your eyes and breathe. Take in the ocean breeze and the exquisite aromas of tropical flora of Tenerife while enjoying the wonderful warmth of an eternal spring…Can you think of a better way to free your mind and balance your body than with a personal training session on your serene terrace?
There's no excuse not to start pampering yourself right now. Renew your body inside and out and let yourself absorb the energy offered by Abama's new personal trainer. Your body and mind will thank you for it. For more information, contact the Abama Prestige Owners' Club and start planning your workout. Starting now, any time is a good time for wellness.