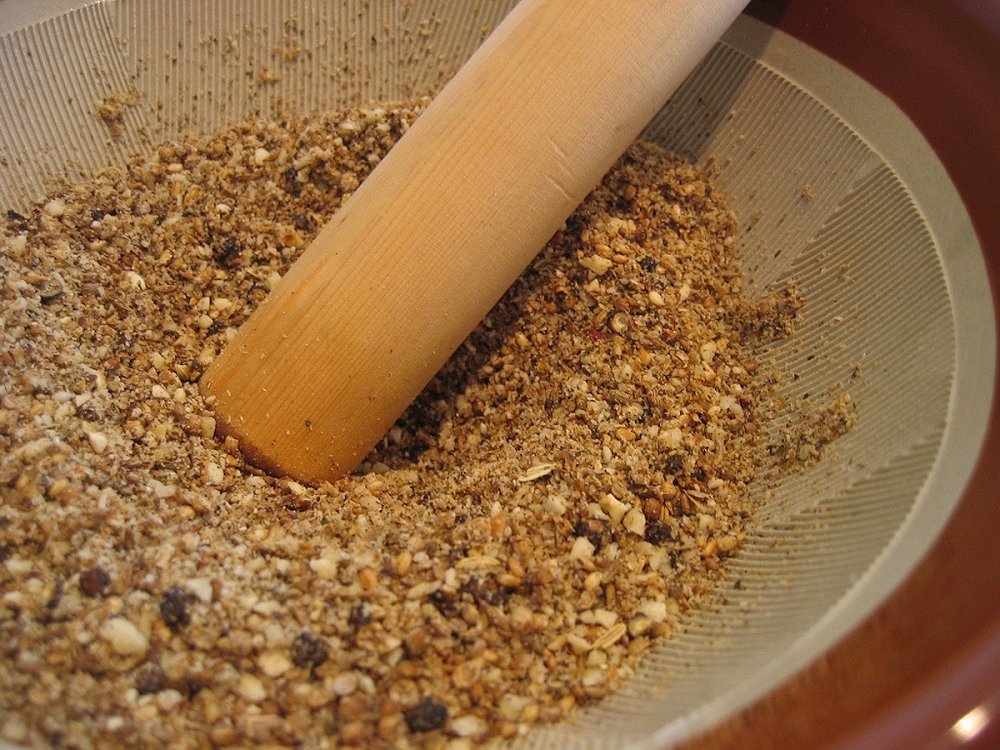 Many Tenerife natives would argue that Canarian gofio is an unparalleled gastronomic delight, diverse in its ability to add an extra punch to many dishes, including cheese and bizcocho, as well as a source of energy that can be used in drinks or energy bars. This diversity also makes it easy to incorporate gofio into a meal cooked at your luxury home on Tenerife. It can easily be found in any supermarket or, if you have already acquired the ability to pick up its distinctive aroma, you can track it down directly from one of the many traditional mills dotted about the island.
Gofio is not a dish but an ingredient; a toasted flour that can be made from wheat, corn, barley, fern root or a mix of these and more. Due to its health benefits is it pegged as being a superfood, so all the more reason to give it a go! It is low in salt and high in fibre, helping to control cholesterol and triglycerides. Other health benefits include it being low in fat and rich in minerals, especially B vitamins (B1, B2) and in vitamins A, C and D. It also provides omega-6 fatty acids and protein. Gofio can help you maintain a balanced diet and keep your body healthy.
This Canary Islands food predates the Spanish conquest of the island. It is said to have been a staple part of the diet of the aboriginal inhabitants of the Canary Islands, who used it in drinks and foodstuffs. In fact, such is its historical importance that the European Union has, since February 2014, recognised it as a protected designation of origin. Gofio can be used simply just by adding it to a cup of hot milk with sugar, or kneaded with a little sugar and water it can be consumed directly as a dough. For this reason, it was also an important staple in the Spanish Civil War, and for the peasants working in the fields throughout Spanish history. But despite its ties with famine and war, today it is consumed by Tenerife natives across the board, and used in 83% of homes on the island. It even outweighs the presence of other traditional breakfast drinks such as instant coffee.
However, to use gofio only in simple ways is to undermine its versatility. Alongside these more traditional forms of consumption, it can be incorporated into many recipes and products such as Tenerife or Gran Canaria cheese, ice cream, mousses, other milk desserts and even chocolate. Below are a few recipes to try out the next time you come to your villa on Tenerife:
As a breakfast drink:
Ingredients:
Milk and gofio. Sugar or honey (optional).
Method:
Add 2 or 3 spoonfuls of gofio to warm milk to enjoy a fantastic breakfast. Or, mix it with cold milk and honey or sugar for a nutritious milkshake on hot days.
As a lunch side: Tarts
Ingredients:
250 g gofio, 2 eggs, 250 g flour, 40 g lard, salt and water.
Method:
Make a dough with all the ingredients and leave it to stand for about 1 hour. In the meantime, prepare the cream base for the filling by boiling the milk or cream (1 litre) and adding 8 lightly beaten eggs, salt and pepper. To make the tarts, cover the mould with the dough, making sure that it is not too thick. Lastly, mix the cream base with your chosen ingredients, fill the tarts and bake at 180°C for 5 to 10 minutes.
Some filling ideas:
– Cooked, lightly chopped vegetables.
– Quiche Lorraine; bacon and cream base. Sprinkle with cheese and bake.
– Mushroom: steam and sauté the mushrooms and mix with the cream base.
– Shellfish: mussels, prawns, mushrooms, cream base and sprinkle with cheese.
As a dinner: Escaldón de Gofio
Don't forget the delicious Escaldón de Gofio that we already told you about!
As a dessert: Gofio cake
Ingredients:
220 g of gofio, 6 medium eggs, 2 pots of natural yogurt, 140g of olive oil, 4 tablespoons of honey, 160g of brown sugar, 2 teaspoons of baking powder
Method:
Beat the eggs and yogurt for 1 minute. Add the sugar and honey and mix 1 minute more. Add the flour and the yeast, mix 1 minute more and then over a minute gradually add the oil while stirring.
Line a mould with butter and flour or baking paper, pour in the dough and bake at 180º for 30-40 with the tray at middle height in a preheated oven.
Poke with a needle. If it comes out clean then the cake is ready.
If Canarian gofio sounds tempting, try it out and then delve into our many other Tenerife food suggestions.