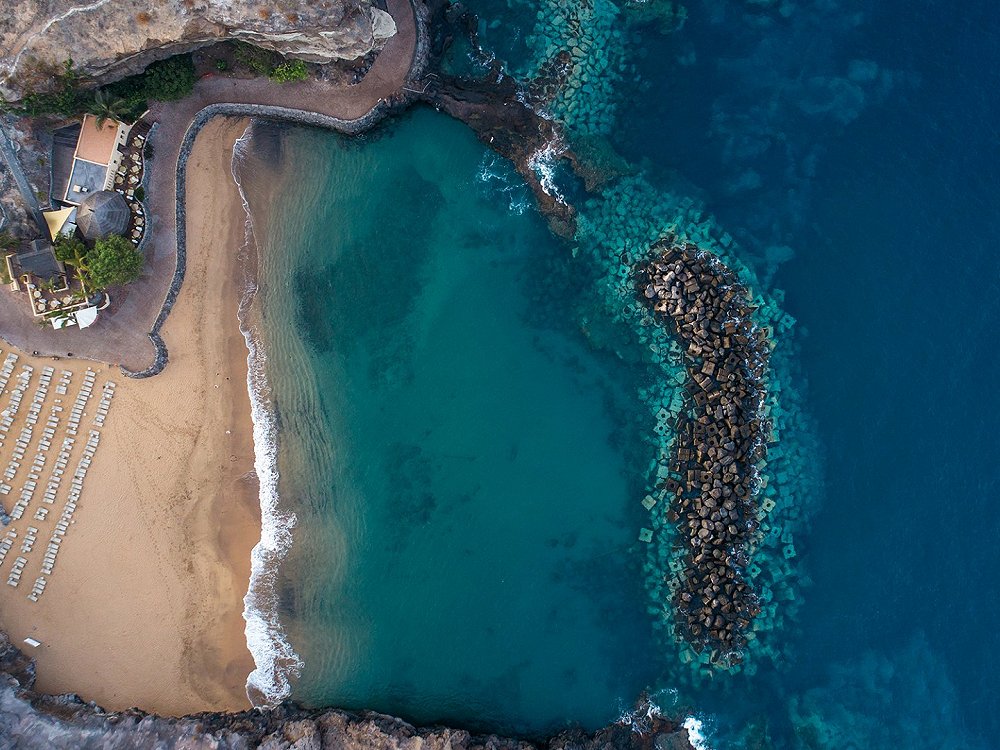 In the context of a situation that is ever-changing, we will use this space to maintain a line of communication regarding COVID-19 and the status of the services and facilities at Abama.
As of the 21st of June, 2020, Spain completed the official phases of Confinement De-escalation, and residents and tourists alike from the Schengen area countries are free to enter the Canary Islands without quarantining upon arrival.
The regional government has established several safety regulations to protect citizens and visitors. It is also important to check with your airline about the specific protocols they have established, and understand your home country's requirements and regulations upon your return.
In the Canary Islands, on the plane or at the airport:
Your temperature may be taken and you may be asked to answer a health questionnaire
You must use a mask and follow the airline and airport's established safety protocols
Online check-in is recommended to avoid delays
There may be new restrictions on hand luggage, so check before travelling
In public spaces on the islands:
You must wear a mask in public places and on public transport, as well as anywhere you cannot keep a safe distance of 1.5 meters from others, if you are over 6 years old. Exceptions are also extended if you are eating or drinking, exercising, or have a respiratory disease or disability that prevents you from wearing a mask.
Beach use:
You may sunbathe and swim in the sea, but you must maintain a distance of 2 meters from others outside your group. Groups may not be larger than 15 people. Some beaches have restricted capacity and you must book in advance.
Currently available resort services
Abama Golf and Abama Tennis have reopened as of the

2nd of July. For more information, see our

blog post.
Las Terrazas de Abama and Melvin restaurant have reopened to guests as of the 3rd of July and the 16th of July, respectively.

You can book

here

or contact Reception at +34 922 839 157 or reception@mywayresorts.com. For more information, see our

blog post.
The Abama Luxury Residences Office next to the resort bridge is open from 9-19h Monday-Friday.

The Abama Luxury Residences staff can also be contacted at +34 922 126 011 or info@abamaluxuryresidences.com.
The Abama Prestige Owners' Club can be contacted at +34 682 140 573 or owner-relations@abamaluxuryresidences.com.
Maintenance services for properties are available, as permitted by law.
Currently unavailable resort services
The Ritz-Carlton, Abama will reopen the 24th of July. Stay tuned for further details about the reopening of the shops, restaurants, and services.
The Abama Beach will reopen the 24th of July, with lifeguard service offered from 11 – 19h. Check back for further details.
Services at Las Terrazas, including the swimming pools and the Gourmet Shop, will be reopening in phases. Please check our

blog post

for more details about the safety protocols and reopening procedures at Las Terrazas de Abama.
We encourage you to enjoy these new freedoms of movement responsibly and to continue respecting safety protocols in order to protect the health of our most vulnerable populations. We are stronger together.
Published in category
News
Share this post