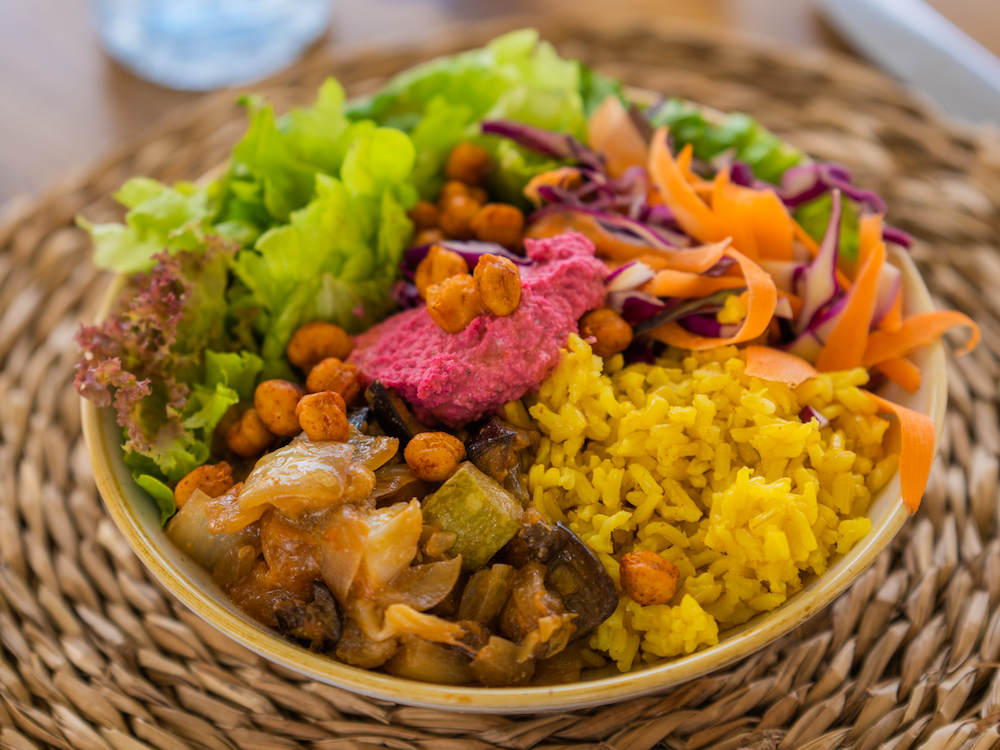 The third edition of Abama Wellness Week confirmed that Abama is an ideal setting to develop the building blocks for a healthy lifestyle. Some of Tenerife's best instructors in yoga, Pilates, sound meditation and conscious breathing were able to share their expertise with us; we tried exquisite vegan dishes prepared with local ingredients; and we learned from a great guide to oriental philosophy.
Titled "Mind, body and energy," this Abama Wellness Week explored ancient Tibetan yoga and Ayurvedic practices. For four days, the extensive green areas of the resort were filled with mats that blended with the landscape and transported us to an incredible place of relaxation. Those attending the event could choose between one or several days of workshops and combine the Abama event with their usual activities. It was an experience that allowed us to bond with the guests of Las Terrazas de Abama Suites, offer an incredible experience to our owners, and attract locals that hadn't previously known Abama.
@carolineinspired, a yoga instructor from the UK, was our special invited guest, and she led several sessions in which connecting with oneself through nature was the primary objective. Her breathing exercises and invigorating movements encouraged attendees to explore different postures and ways of breathing and allowed them to approach yoga as a healing and transformative tool. "It has been a magical experience. People with very different levels of yoga practice came and it has been very nice to be able to accompany them on this journey of growth. We were all focused on the practice and this allowed us to reestablish, readjust and regenerate body and mind," explained Caroline at the end of the event.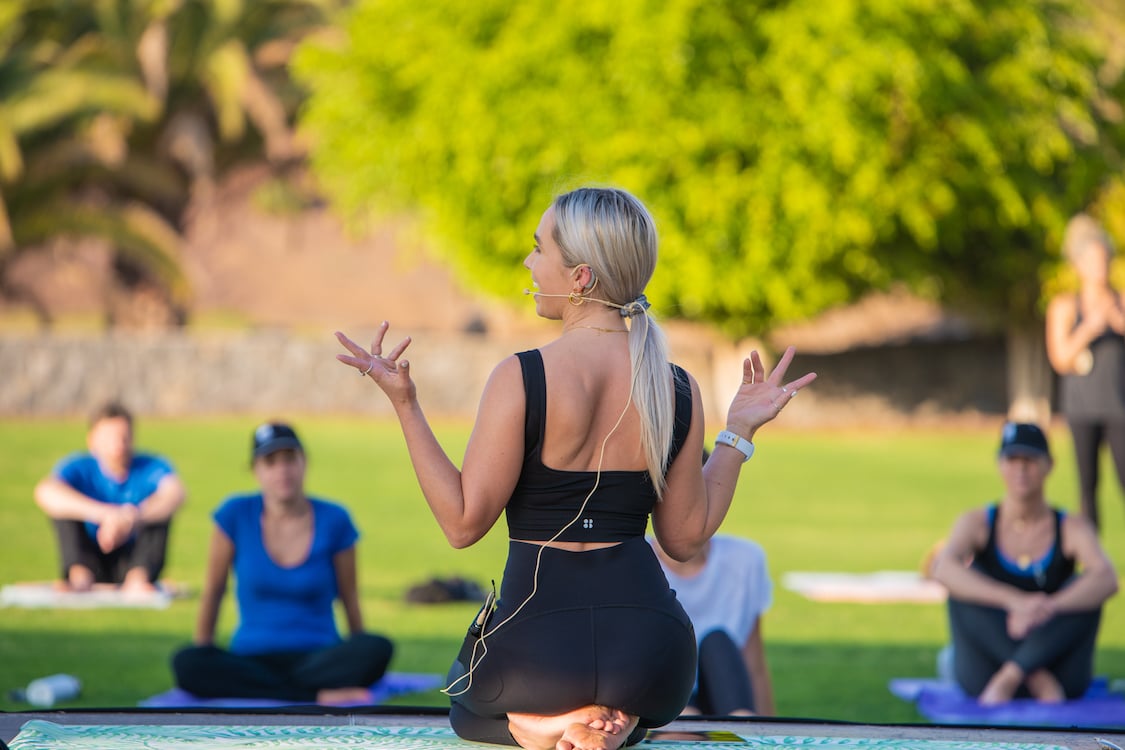 Our resort's personal trainer, Raquel González, dedicated two sessions to yoga, and in one of them she focused on Hatha Yoga, a practice that increases muscle strength and physical endurance. "In our current situation, in the middle of a pandemic, people need calm. They need to release stress and relax," says this teacher who has been offering personalized fitness services to guests and owners for three years.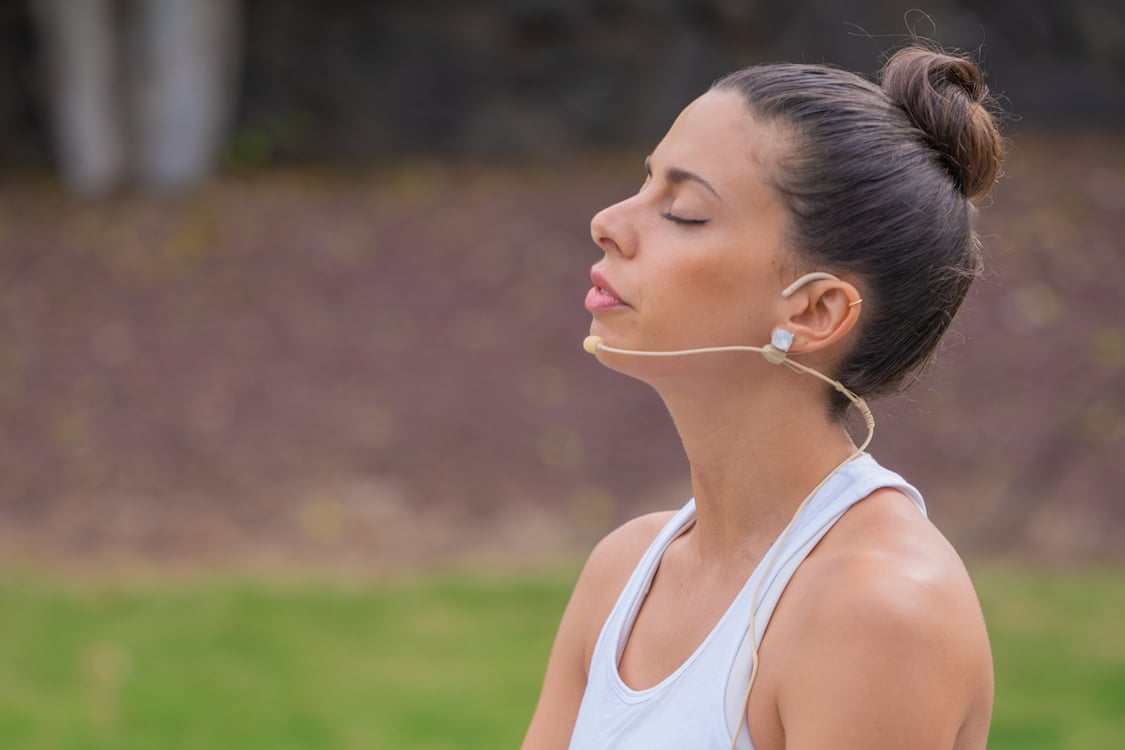 Ana Sicilia from Anamaya Space led conscious breathing exercises and brought participants into a state of guided relaxation in which they could experience that this self-control positively affects the mind and emotional state. Afterwards, Devi Pereyra from Abama's CVD prevention center, Bach Care, explored Mindfulness: "In the therapeutic field, Mindfulness has different methods of application. I understand it to have three levels: the first is self-knowledge, the second is detachment, and the third is self-acceptance. Together, they give rise to more stable emotions that positively affect physical health."
On our tour of ancient techniques, we also had the opportunity to learn about the practice of Ayurveda with Danah Blanco. She led two sessions of therapeutic and restorative yoga, as well as an introduction to Vedic Astrology. Along more experimental lines, Tania Costantini flew us through the harmonies emanating from her musical instruments in a technique known as sound alchemy, which allows you to reduce stress and reach higher levels of consciousness.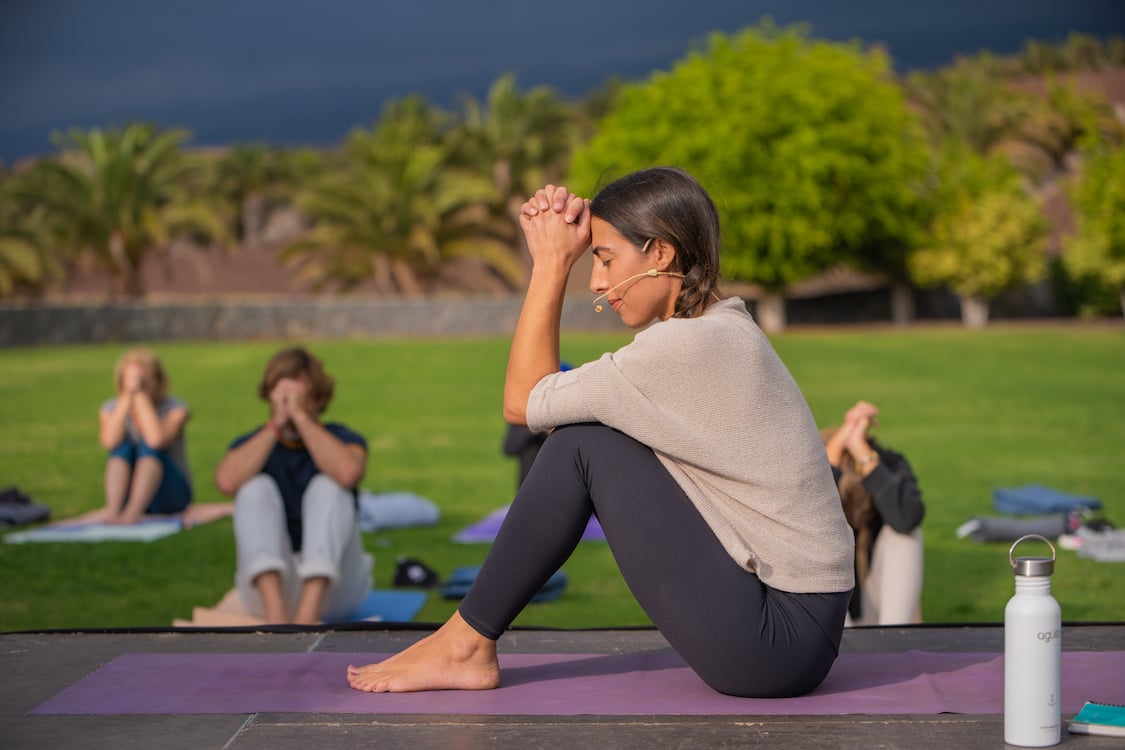 Of course, no healthy lifestyle could ever be complete without a nutrition component, and no Abama experience could be complete without excellent food. For the second Wellness Week in a row, we were welcomed by the La Calabacera organic farm. They not only let us partake of their incredible fruit and vegetables, but also volunteered their facilities for a cooking demonstration with vegan chef Mariana Perfetti. Her dishes, every bit as delicious as they were nutritious, were the perfect way to get to the heart of Tenerife.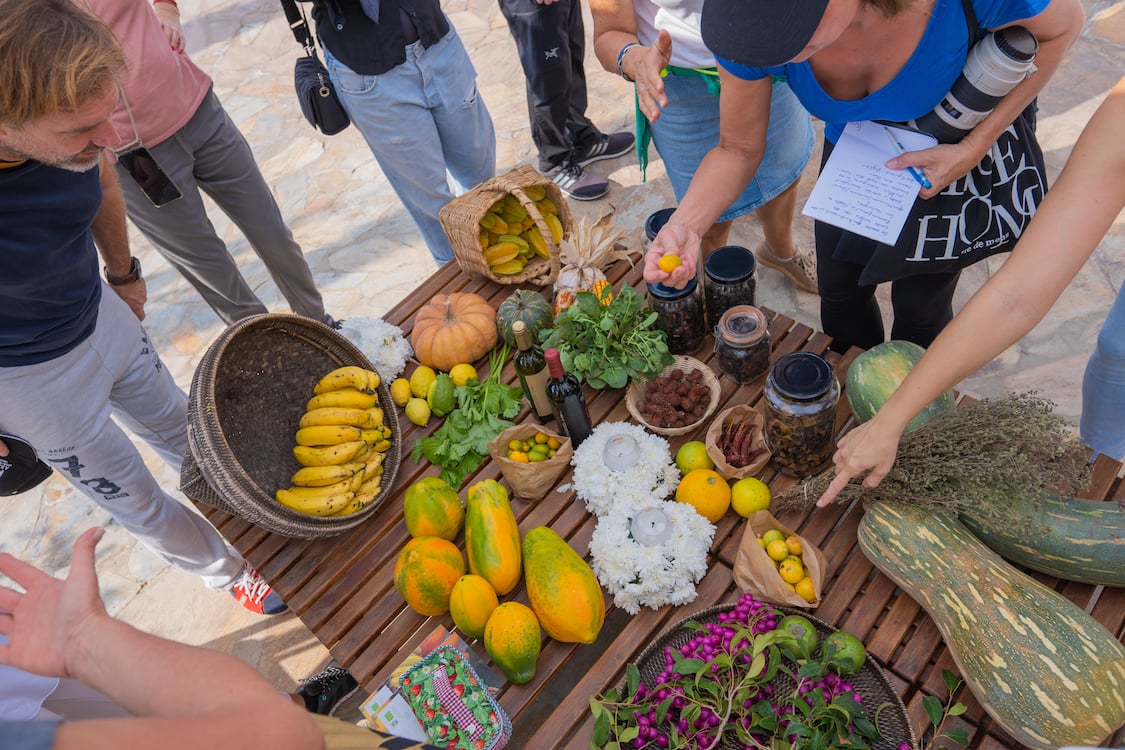 At our resort, Wellness springs from a healthy lifestyle of diverse activities and practices designed to get the best from our body, mind, and soul. In 2022, we'll continue to bring you different Abama Wellness Weeks, each a unique learning experience. Whether techniques, ideas, recipes, or practices, we hope to arm you with a solid foundation that you can take with you anywhere in the world.