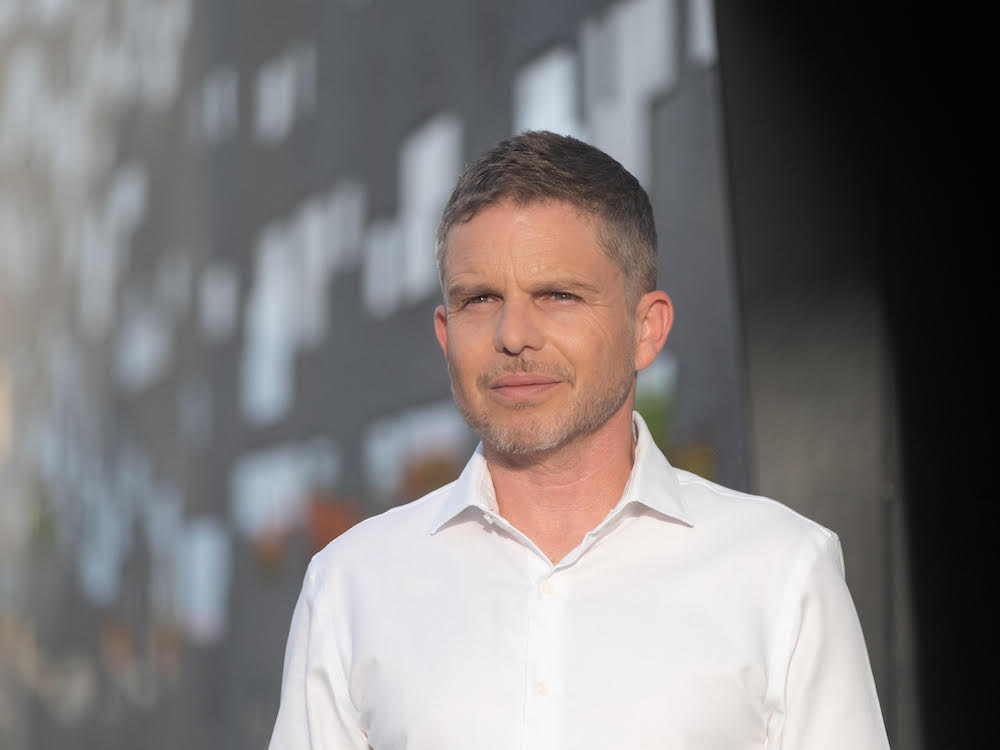 With 48% of its territory designated as protected land, Tenerife is an island whose biodiversity and nature tourism provide experiences that go far beyond the sun and beach. These sustainable Tenerife tourism experiences, together with the island gastronomy, architecture, culture and traditions, are the assets that Tenerife Tourism CEO David Pérez is leveraging internationally to heighten the destination's visibility. We spoke with him about his objectives.
Tenerife's positioning as a destination has skyrocketed in recent years, while simultaneously facing the global demand for sustainability and environmental responsibility. At the institutional level, where does your work lie right now? Which projects or initiatives would you highlight?
Our main objective is to rejuvenate our guest target and guarantee generational continuity so visitors keep coming. We think the traditional offer of beach and climate is sufficiently recognized abroad. Therefore, we try to focus on our more premium offers, and in this we maintain a fairly intense public-private collaboration. In this new stage, we want to emphasize other attributes of the destination, like gastronomy, wine, architecture, culture, sports, and heritage, which, perhaps stereotypically, are the least known, but that contribute the most to a greater experiential offer. Banking on authenticity allows us to stand out as the most diverse destination in the Canary Islands and one of the most diverse in Spain.
What is the relationship between sustainability and the new tourism profiles?
There is a very marked generational divergence. Young people entering the tourism market ask for authentic experiences and a guarantee that the destination is meeting all sustainability criteria. We also demand this as a destination. With our Biosphere Certification and being committed to the UN Sustainable Development Goals, conservation is important, inclusion and accessibility are important. They all add up as indicators of sustainability.
How would you like to see the island positioned over the next decade?
We are not aiming to grow in visitor numbers, because the accommodation offer is what it is and the municipalities' growth plans all propose to minimize the number of new room offers. In addition, some offers are more residential. To maintain our balance, we are not interested in increasing the number of tourists, but in diversifying. We want the traveler looking for culture, sport, or nature to find us, and that's why we want to strengthen the quality of our offers. Within ten years, Tenerife will have a much more exclusive and selective visitor pool that will understand the diversity of the destination and sustainable Tenerife tourism. That means greater spending and tourists with greater purchasing power: a respectful, kind traveler, who also expects a sustainable tourism destination.
What are the strengths of the destination that will help you achieve that goal?
The diversity of experiences is the great strength of Tenerife. We have a very strong personality as a destination. Tour operators will continue to be very important partners for the marketing and promotion of the destination, no doubt, but it is also true that for decades Tenerife has been stereotyped and we now have work to do to demonstrate our diversity. For example, why can't architecture be a theme for tourism routes, or wine, or gastronomy? Artisanal products, culture, international events?
What international events will the island host in 2023?
For 2023 we have confirmed a Sting concert, the World Corporate Golf Challenge, Bluetrail, Spartan Trail, the Giro d'Italia Ride like a Pro and Culture & Business Pride, among many others. There is promotion for the island that comes through the events' marketing, of course, but we also believe the destination itself has a notable impact on the tourism value chain and we must continue to promote it.
So Tenerife is more than just Carnival?
Exactly. Other destinations may have a limited offer, but the strength of Tenerife lies in its diversity. With a North and South that are also completely different, each one provides its own offer. Tenerife tourism, as a sector, is becoming more and more professional. The President of the Cabildo, Pedro Martín, has increased the island's marketing budget by 35%, and this has made it easier for us to manage a greater number of large-scale actions in comparison with the past. This budget has allowed us to do more promotion, more communication and, therefore, increase familiarity with Tenerife in line with our objectives.
How do you promote, at a strategic level, the fact that 48% of the island is protected territory? Will this be a strength of the island in the future?
In terms of sustainability and the commitments we have taken on, like the Biosphere Certification or our designation as a Starlight Tourism Destination, our management meets all the requirements of these certifications and we can enjoy being a responsible destination.
Tenerife Tourism has launched two quite significant initiatives: the first was the Charter for Whale Watching Sustainability, which many companies voluntarily adhere to and which we audit ourselves. The companies that organize these trips have maximum interest in complying with the regulations so the sector can continue doing business. The second was the Charter for the Sustainability of Nature Activities, signed by the principal companies offering active tourism, and representing a commitment to work hand-in-hand with Tenerife Tourism. The environmental departments of the Cabildo and the various municipal actors work together to guarantee compliance. It's also fortunate for us that the 6 million tourists who visit annually are spread throughout the year. We are not a seasonal destination like other islands. We enjoy good temperatures every month, and that allows us to maintain sustainability more easily.
What role can private actors like property developers, hotel operators or resort managers play in attaining these goals?
They are a fundamental part of the destination. Private companies promote their products directly and we support them and facilitate their marketing through Fun Trips, Road Shows, Press Trips and the events we hold throughout the year. We continue developing public-private collaboration strategies because it's how we'll continue growing, but we begin with the premise that everything can be improved.
Abama Resort was one of the first projects to bet on premium tourism in this part of the island and now many other projects have followed suit. What do you think private initiatives have to offer to the changes Tenerife Tourism wants to bring about?
Abama is synonymous with prestige, quality, and good work, and certainly contributes a lot to the good name of the destination. That is unquestionable, and along with other actors on the island, they have developed a premium offer with a lot of added value. Public-private collaboration in this sense is very valuable, not only for the events that we carry out throughout the year, but for our common ground. We will surely find more ways to collaborate in the future because it is what the destination needs to be competitive.
As we continue to build our sustainable homes at Abama, we are grateful to work with like-minded leaders like David Pérez and all the organizations working to create sustainable Tenerife tourism that will ensure the preservation of this unique destination we call home.