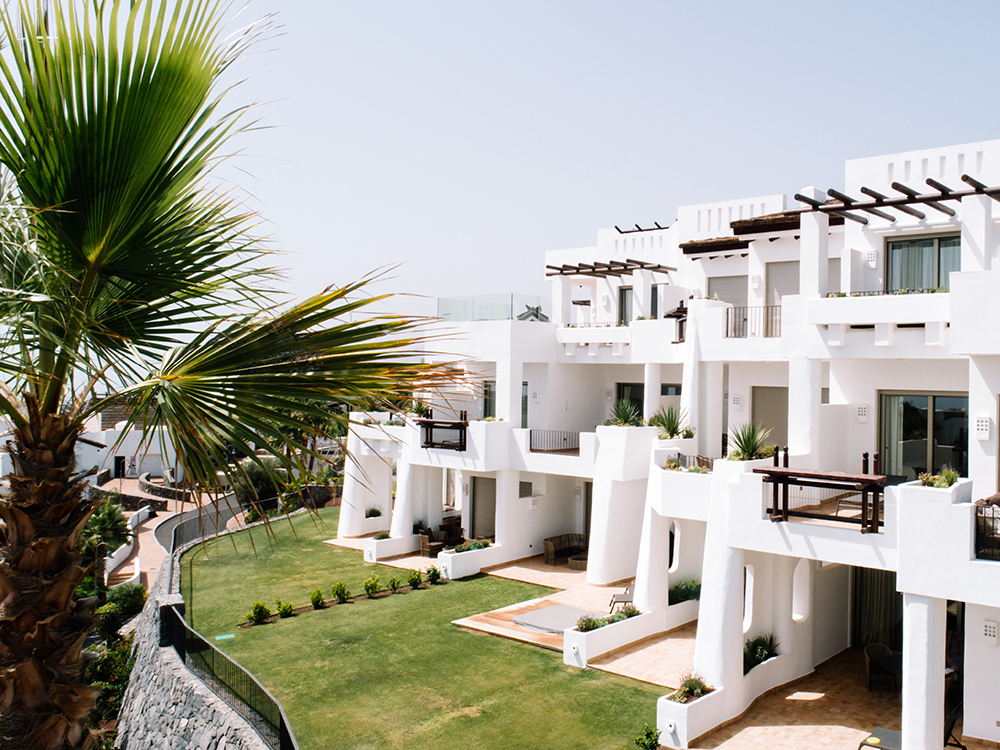 The world is constantly changing, as well as our way of life at Abama Resort, and that's why our Tenerife property management services are like no other. In an independent and interconnected society, leisure experiences grow richer, residences expand in size, and we search more and more for places that meet our needs and align with our values.
MyWay Hotels & Resorts, the company responsible for the rental and management of all the Abama holiday apartments, including Las Terrazas and the new Los Jardines de Abama homes, is an integral part of our operations and the lives of our residents. And MyWay's understanding of this radical change in tourism and leisure expectations informs their entire philosophy.
Anticipating the needs of their markets is how MyWay has developed avant-garde Tenerife property management services and a singular objective: to deliver unforgettable experiences. For Laura Soruco, the General Manager of Las Terrazas, the key to MyWay's success is to have become, "the perfect complement for travellers' new sensibilities," a company capable of offering services that go beyond those of a hotel or a conventional tourism apartment to deliver a robust "lifestyle" concept.
"Today, people travel differently. They have new priorities, and the trend is to rent an apartment rather than a hotel room when you go to a resort. Managing these types of projects requires experimentation and iteration to find the perfect formula, because hotel guests behave completely differently from people that stay in an apartment. Someone who chooses traditional accommodation is tied to the life of the hotel, whereas, in our resorts, they prize comfort, space, quiet, and freedom," states Soruco.
With a high-purchasing-power and luxury-level target market, MyWay stays very focused on their relationships with their owners, without whom, "this business wouldn't exist." "Our objective is to make their rentals as profitable as possible, always maintaining a relationship based on trust, direct contact, and honesty," she notes. For Soruco, the new real estate developments at Abama, where MyWay will not only take on the rental management but also the administration and promotion of the various dining establishments, will pose a welcome challenge.
It's one that they are well-positioned to meet with success in the framework of their experience with Las Terrazas. In 2018, MyWay launched Melvin by Martín Berasategui in the Las Terrazas social club, and it was greeted with many accolades. This is the third Berasategui restaurant at Abama, and one that has delighted guests and residents alike with its casual but high-end Mediterranean fare. Now Melvin has expanded its services to include Chef at Home, a catering service for residents and guests with personalized themes and menus. Soruco confirms that, "Phase 4 will represent big changes for the resort as a whole, and we will be able to forward our dining concepts with first-class partners."
She also refers positively to the fact that many Las Terrazas owners have chosen to invest in Abama's new properties, and with it, the Tenerife property management services of MyWay. "It means that they trust our services and believe in our project," says Soruco. "It's the strongest motivation we have to continue along our path." For more information about our property for sale in Spain, contact our offices below.