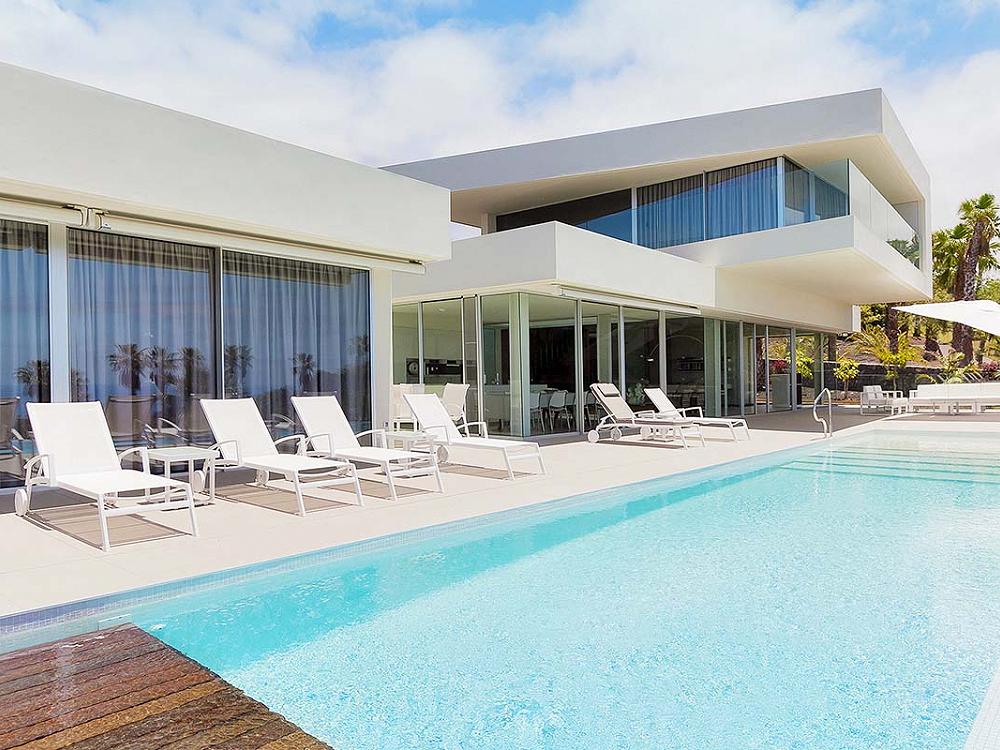 When it comes to the best places to invest in property, particularly second homes, not all opportunities are created equal. A property is not only a place to enjoy but an asset with a value, and some assets are simply more valuable than others. Today's smart investor looks beyond square footage and a gorgeous setting to homes that will really pay dividends. They seek out luxury properties that offer 5 key characteristics: opportunity, benefits, unique attractions, incentives and location.
Opportunity
When we talk about investment opportunities, we're referring to homes that offer serious added value. Diego Donnelly, professor of tourism at IESE Business School, identifies, in his book Outstanding Resorts in Spain, a recent trend among well-off individuals to purchase second or third homes in resorts. He states, "It's not surprising that investment in the tourism apartment sector is growing, especially those flats that have a condo hotel configuration or offer hotel service to owners and guests as well as maintenance and property rental services." Owners can enjoy 5-star service in their own homes while on vacation, and earn rental income when they're away.
Indirect benefits
It's also important to keep abreast of new analyses in the real estate market. Earlier this year, for example, the Royal Spanish Golfing Federation released an interesting study in which it was revealed that golf contributes almost 750 million Euros annually to the value of Spanish real estate located in its proximity. What's more, the appreciation of a property near a golf course was, on average, nearly 25% greater than those not near golf courses. The leisure activity that you thought was a nice bonus may make these types of resorts among the best places to invest in property.
Unique attractions
Unique attractions are one of the keys to your investment's staying power. They work to make your new community a destination rather than just a collection of houses. They bring in non-residents who may, after repeat visits, become residents. In short, they breathe life into a community.
But again, not all attractions are created equal. The pull of an established ski resort has more long-term benefits for a homebuyer than a resort made temporarily popular by the frequent visits of the celebrity du jour.
At Abama, we've opted to offer world-class dining, but these are no trendy pop-up establishments. Our restaurants hold three Michelin stars between them, more than any other resort in Spain. What's more, chef Martin Berasategui and his right-hand, Erlantz Gorostiza, continue to innovate. They just opened a new restaurant at Abama, Txoko. As Gorostiza noted in our interview with him last year, these restaurants bring in connoisseurs not only from the Canary Islands, but all over the world.
Incentives
Look also for other types of incentives unique to your destination that could have an indirect positive benefit on long-term home prices by enticing different populations. The Canary Islands offer a slew of business incentives, for instance, that rival the best in the world, including a fixed company tax rate of 4%, compared with an EU average of 23%. If you're a business owner you may be able to benefit directly, but even if you aren't, these are the kinds of attractions that will elevate a destination in the long run.
Location
They say that location is everything. It may be true, but it's important to look at the long-term projections for a destination, not just its current popularity. Though right now the most popular Spanish destinations are Barcelona and Madrid, the Canary Islands are slated to top them by 2017. This is the kind of information that can get you in on a good real estate investment before everyone knows about it.
Quality is also a factor that directly contributes to the return on your investment. Opt for a destination that has prioritized quality over quantity or expediency, and you will be rewarded in kind. Moreover, the destination as a whole will continue to develop critical mass of the right type. The Councilman for Tourism of our region recently addressed this in an interview, saying that in Guía de Isora, "There's been a marked increase in the demand for luxury tourism products in the past few years, which has encouraged us to back even more quality projects."
Finally, let's not forget the importance of that most basic factor when looking for the best places to invest in property: whether your home is a place you want to be. If the weather is grey and rainy year-round, you may find yourself trying to escape your dream home rather than enjoying it. Believe us when we say that the views from our property for sale in Spain never get old.