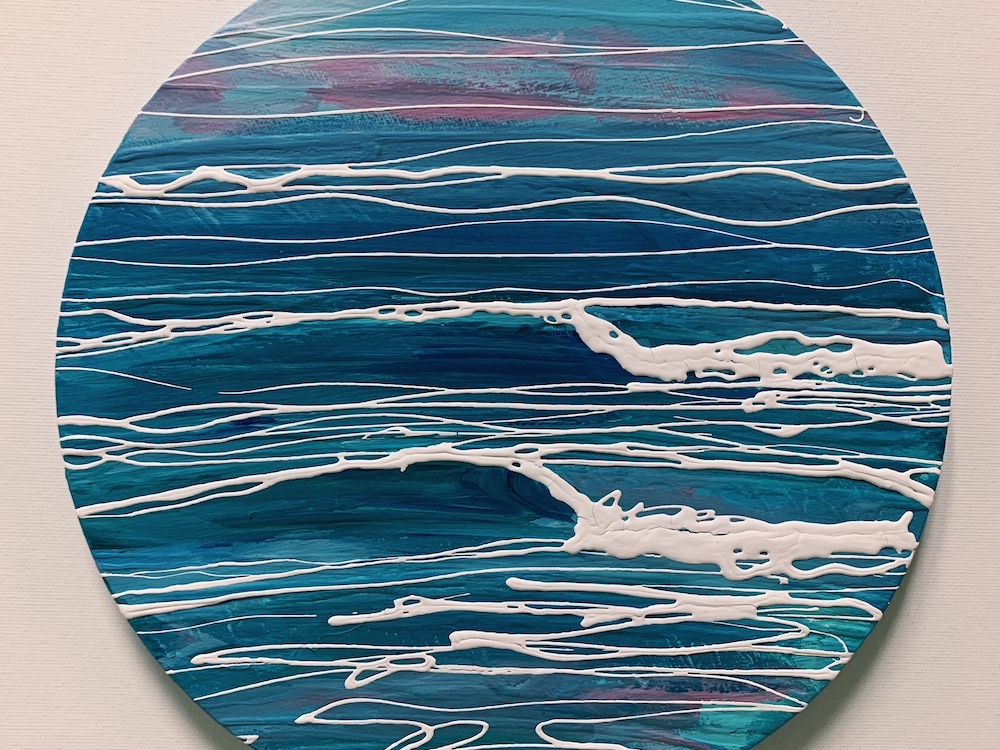 Seascapes and organic shapes, the work of four Tenerife artists, have taken the walls of the recently inaugurated Abama Gallery by Merkarte by storm. Their pieces have arrived as the fruit of a collaboration between Abama Hotels and the Cabildo Insular de Tenerife. The paintings and sculpture of Gloria Brito de Heer, Sofía de Tomás, Rima Ciplyte and Borgia Bangull kick off this initiative designed to strengthen our ties with local culture and contribute to the professional promotion of these young talents from the Canary Islands. From October 4th to mid-January 2024, this first round of works is a must-see for Abama residents and guests, with the work available for purchase by collectors and modern art fans alike.
"We are thrilled that this space has opened and that the tourism industry is welcoming our talented artists, both those born on the Island and those who have chosen to live here. We are very grateful to Abama for providing an opportunity to showcase the creativity that's alive in Tenerife," said Félix Fernández, a representative of the Youth and Education Department of the Cabildo of Tenerife.
Located in the emblematic Plaza Abama near Tágara restaurant, Abama Gallery by Merkarte is perfectly integrated into the interior design by Alejandro Escudero that plays upon the natural light and an exquisite selection of natural materials. The collaboration between Abama Hotels and the Cabildo Insular de Tenerife will include six group shows over the next two years, as well as several training workshops given by the artists to guests and owners.
The source of this collaboration is the Merkarte program, an institutional initiative created to promote the work of young Canary Island artists through exhibitions, educational activities and socio-cultural programs. Close ties with private companies and public institutions have been fundamental to the success of Merkarte, and Abama Resort Tenerife is honored to join forces in the year the program celebrates its twentieth anniversary.
The chosen artists
This first edition of Abama Gallery by Merkarte will feature four artists selected for the maturity and creativity of their work:
Sofía de Tomás Ascanio
Born in La Orotava in 1995, Sofia is a passionate surfer and protector of our oceans, and this is reflected in her work, which focuses on the dynamism of water and submerged bodies. In Abama Gallery by Merkarte her pieces are dominated by blue tones in compositions that seem to liquify before your eyes, as well as representations of palm trees and the native vegetation of Tenerife.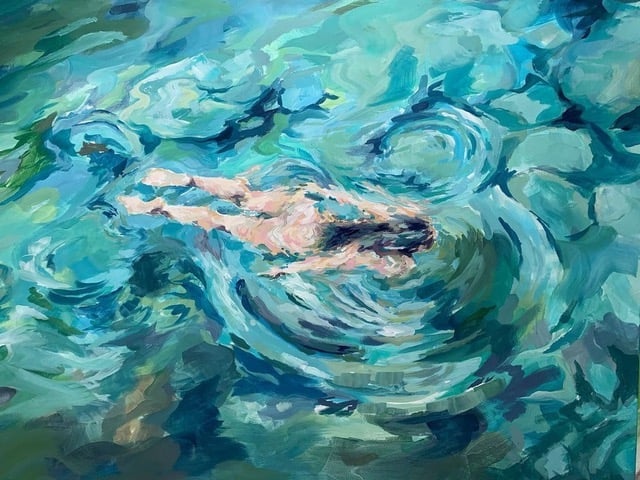 Rima Ciplyte
Of Lithuanian origin, Rima has been living in San Cristobal de la Laguna since 2011. In addition to oil and acrylic painting, this artist has dabbled in digital illustration, sewing, ceramics and mural painting. Her work is dominated by human figures infused with symbolism. It's a mixture of tradition and modernity with touches of surrealism that winks at pop culture and fashion.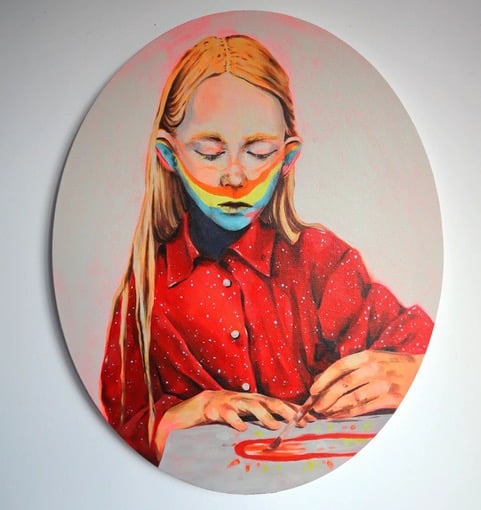 Gloria Brito de Heer
This visual artist was born in Santa Cruz de Tenerife in 1992 and has been part of Merkarte for five consecutive years. She focuses on the human body as a form of expression and a catalyst of emotions. Paper and Chinese ink are some of her key materials, and she also experiments with clay, in work that is a reflection on intimacy.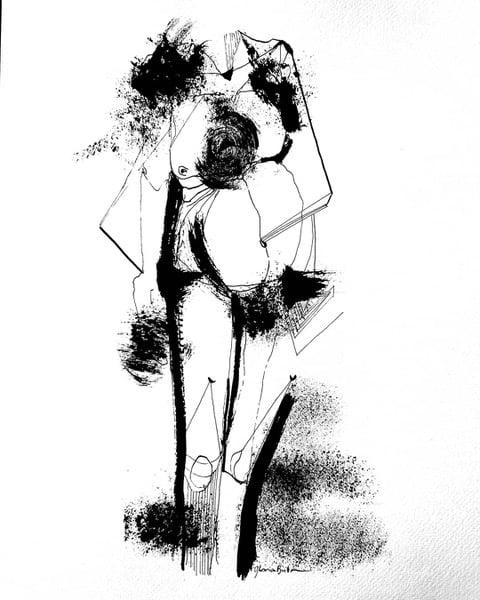 Borgia Bangull
Originally from Santa Cruz de Tenerife, this sculptor has created his own physical syntax for abstract ideas. Always questioning the viewer, he begins by blurring forms, then works with light and shadow to enhance their surfaces. His work references concrete historical images, but adds a personal vision that plays with the language of dreams. His most recent work is dominated by pieces made of polished red clay and refractory clay dipped in porcelain.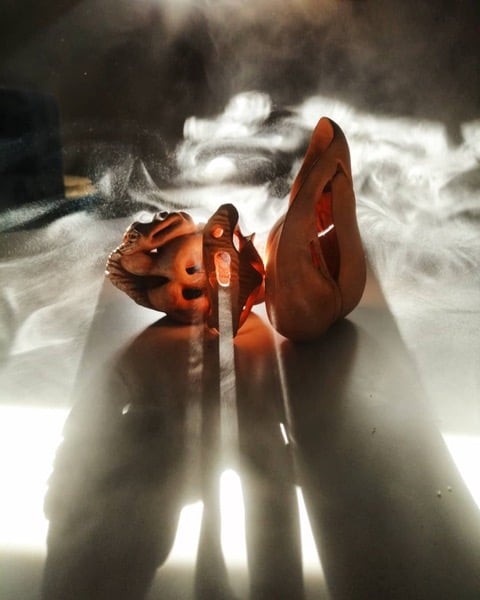 A fundamental part of our resort's Sustainability Plan, the Abama Gallery by Merkarte exists not only to support the talent of Tenerife's young artists, but also to strengthen our ties to our community and foment local development. Conceived as a community of sustainable homes, Abama Resort's commitment to Tenerife goes beyond environmental issues to encompass the promotion of the island's heritage, culture, history and, of course, its creativity.