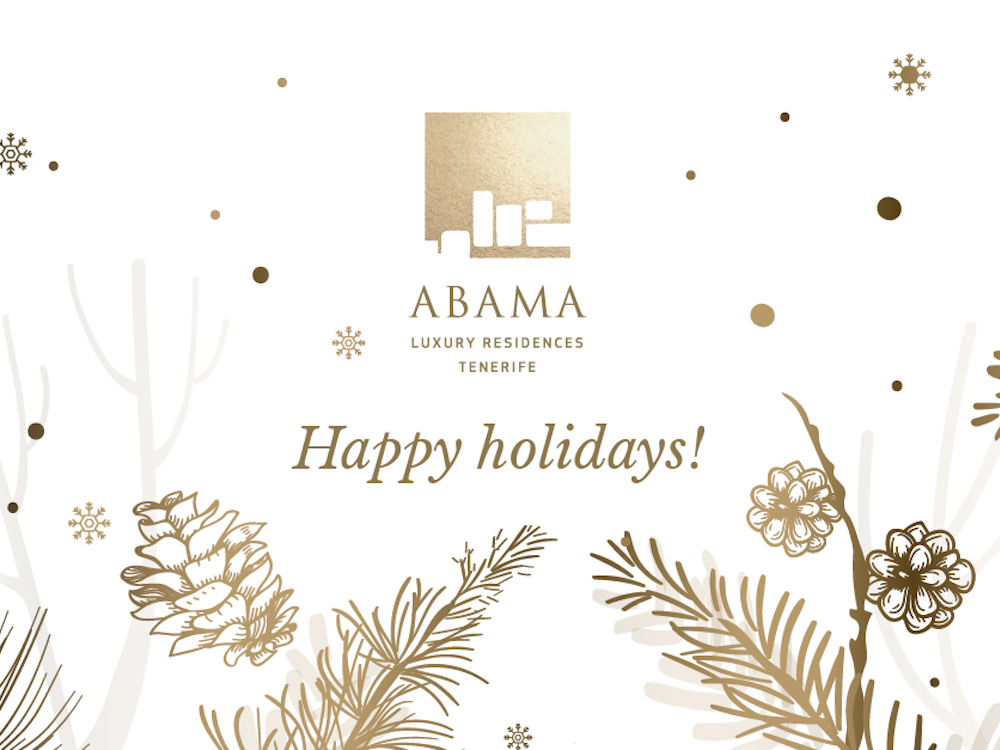 Another wonderful year at Abama Resort is drawing to a close, and we are looking forward to 2022 with great anticipation.
We're proud to say that we have maintained our construction schedule throughout the year and we have already delivered a number of our new Los Jardines de Abama and Las Villas de Tenis properties to their owners. We will continue the development of 5 different residential communities in 2022, maintaining the work that has become an important support to the local economy and generating over 1,000 direct jobs.
It's a year that's been full of exciting events, including three Abama Wellness Weeks and two professional tennis tournaments for the WTA and the ATP that were broadcast internationally to dozens of countries. We traveled to golf tournaments outside the islands and established collaborations that will bring more international figures to Abama in 2022.
Abama Solidaria and the Abama Green Team, as well as our generous owners, were strong supporters of our island community in 2021. Abama Solidaria was established in 2020 to channel our community fundraising and support charity initiatives on Tenerife. What began during the lockdown as a way to help Guía de Isora's most vulnerable families has expanded in 2021 under the planning of the Abama Green Team to include a number of other important causes.
The eruption of the Cumbre Vieja volcano on our sister island of La Palma has left many buildings destroyed and many people displaced. The Canary Islands are fortunate to have experienced and efficient teams in place for recovery, and Abama has donated €2,000 to relief efforts and collected additional funds from contributions to the Abama Solidaria account.
One major part of fundraising this year has been for Ámate Tenerife, a wonderful organization that supports people with breast cancer and their families. Ámate stands shoulder-to-shoulder with patients, helping them with everything the doctors can't, during and after treatment. Their program on Tenerife has been so successful that the governments of other islands have asked them to set up branches in more locations.
Right now, during the Christmas season, and in collaboration with the Spanish Red Cross, we are asking for contributions to the Abama Solidaria account to buy Christmas gifts for needy children in the municipality. You can contribute by visiting the Abama Solidaria page.
We hope that you have a wonderful holiday season and many opportunities to spend time with your friends and loved ones. To close out the year in celebration, watch the little end-of-year video we've prepared, and get ready to welcome 2022 with open arms!