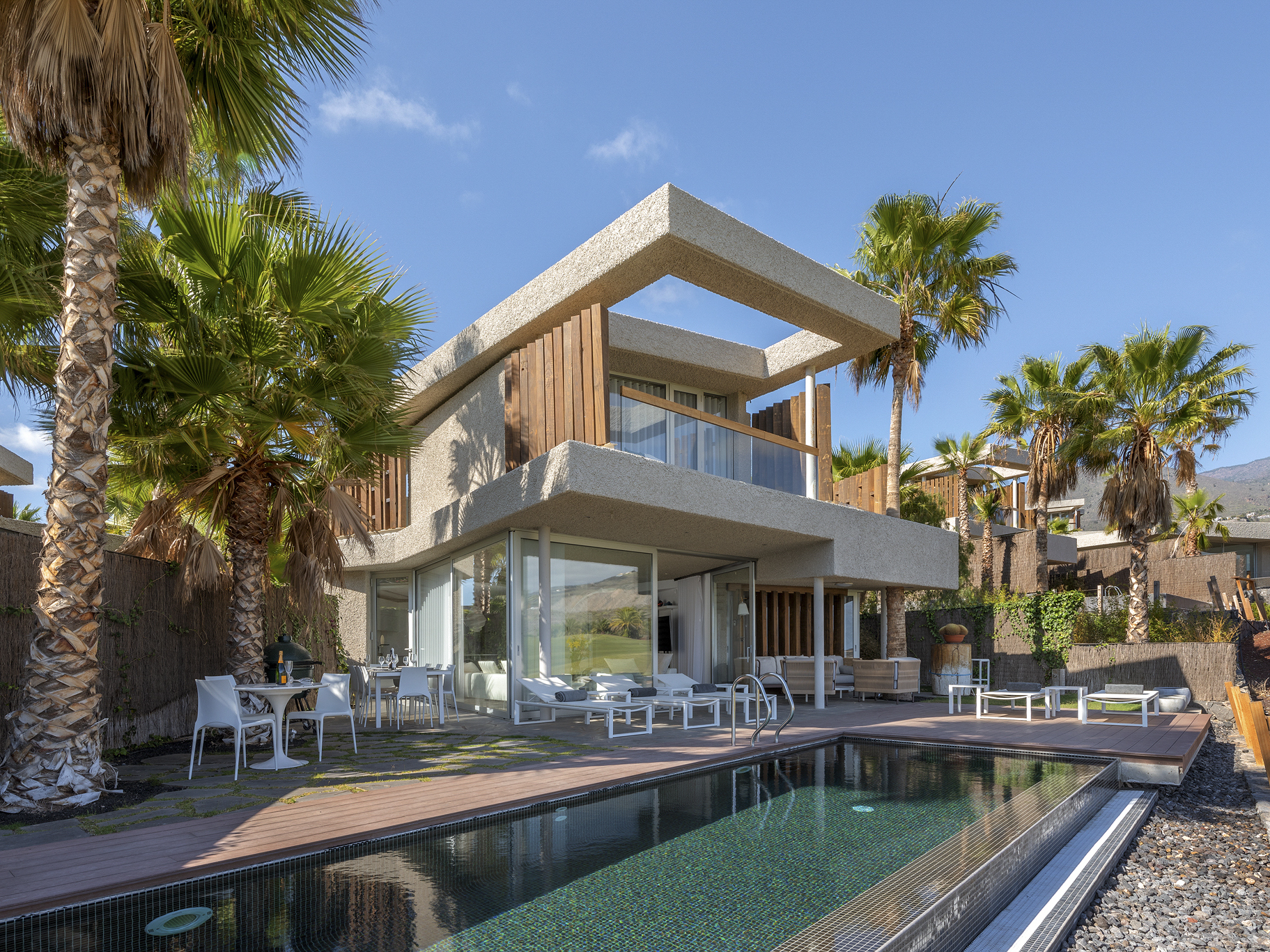 With the vast majority of Abama owners spending a limited time in their residences every year, home maintenance services are an essential part of the Abama offer. While our holiday accommodation communities such as Los Jardines de Abama, Las Villas del Tenis, and Las Terrazas are managed and maintained by MyWay, our freehold villa owners are happy to know that they, too, have professional teams available to care for their homes.
One of the greatest benefits of buying property in a resort community is the infrastructure that comes with it. Not only can you enjoy fine dining on the premises and relaxing European holidays; you also have the peace of mind that comes with the security of your home being in a gated community and staff available to provide home maintenance services in the periods you are away.
Our Abama Property Manager is David Gómez. A trained technical-industrial engineer, he is amply qualified to understand and address any issues that may arise in our owners' homes. More importantly, he has dedicated himself to proactive prevention, checking in on properties constantly to eliminate problems before they occur and ensuring that when homeowners arrive at Abama, everything is in perfect working order. We sat down with Mr. Gómez to discuss the ins and outs of his department's work and his approach to home maintenance services.
How many Abama owners do you work for?
There are about 25 households within 4 residential communities that have contracted one of our packages, and another 15 or so that we do à-la-carte services for. Different owners have different needs for different time periods and from year to year. So we focus on just maintaining good communication and making ourselves available to anyone that needs us.
How does the Abama Home Maintenance Services department work?
Our aim is to serve the needs of our clients. That may sound nebulous, but every family and every home is different. Customization is really the name of the game.
To give owners an idea of what we offer, we have two service packages that we have created. The first, Garden & Pool, covers maintenance of the outdoor areas of the home. The second, and more full-service package, is called Excellence. In addition to the garden and pool areas, it also covers the various indoor utilities and machinery: air conditioning, the water heater, electrical installation maintenance, etc. It covers service of the specific brands of equipment they have.
But we have hardly any clients who have either of these packages exactly as they're laid out on paper. What owners really want to do is cover the needs that they have in their particular home. And we are happy to do whatever they require.
Can you give us some examples of services that people have requested and that you are carrying out?
We've managed and supervised alarm and Internet installation, and designed and installed home WiFi networks. We do golf buggy maintenance, pool cover maintenance, pest control, and we're currently working on a solar panels project. The latter is a good example of our commitment to sustainability in general; we are always looking for ways to help our owners make their homes more energy efficient and save them money on their utilities. If there's a service we haven't done before but owners want, we'll go out and get quotes from different providers, vet them, and bring the best options back for our residents.
How do you carry out your services? Do you wait until an owner calls and says they need something?
No, probably 80% or more of our daily work is prevention. Depending on which services the client has contracted, we have the suggested servicing schedule for all their appliances and installations written down. So we know that the water heater needs a 6-month service check in March and the buggy tire pressure should be checked once a month, for instance.
Every property we have gets a revision every 15 days. We go to the house, we turn everything on, we run the water, we flush the toilets. We open doors, we run the appliances. It's incredibly important to do so because damage can just as easily be caused through disuse as through excessive use.
What we want is for clients to arrive, walk into their homes, and find everything in perfect working order. No one wants to spend their precious free time sorting out something that is broken on arrival.
What would you say is the greatest value of Abama Property Services to owners?
Our owners are looking for peace of mind and convenience. They want to save money and time. Like any second home, you can choose to manage and maintain it on your own. But our clients trust us to do the heavy lifting for them. They don't have to get on the phone and call around the island looking for providers if we can do it ourselves or offer trusted partners we've already worked with. They don't have to wait around for repairmen to come when they'd rather be on the beach.
It's a relief to owners to know that someone employed by the resort can hold spare keys for them in case there is any need to enter the home and the owners are unable to do it themselves. We have owners that only come here 1 or 2 times a year and stay for 1 or 2 weeks. They love that someone responsible is on the grounds and ready to take care of anything that comes up.
For all our villa owners at Abama, the Property Services team is at the ready. Home maintenance services are one more avenue through which Abama aims to personalize your experience and perform to the highest standards. Your luxury house should be a place you're always delighted to come home to, and your experience nothing less than perfection tailored to your needs. If you're curious about any of the services offered or would like to find out more, our Director's door is always open.
David Gómez
Abama Property Management
+34 679 748 254