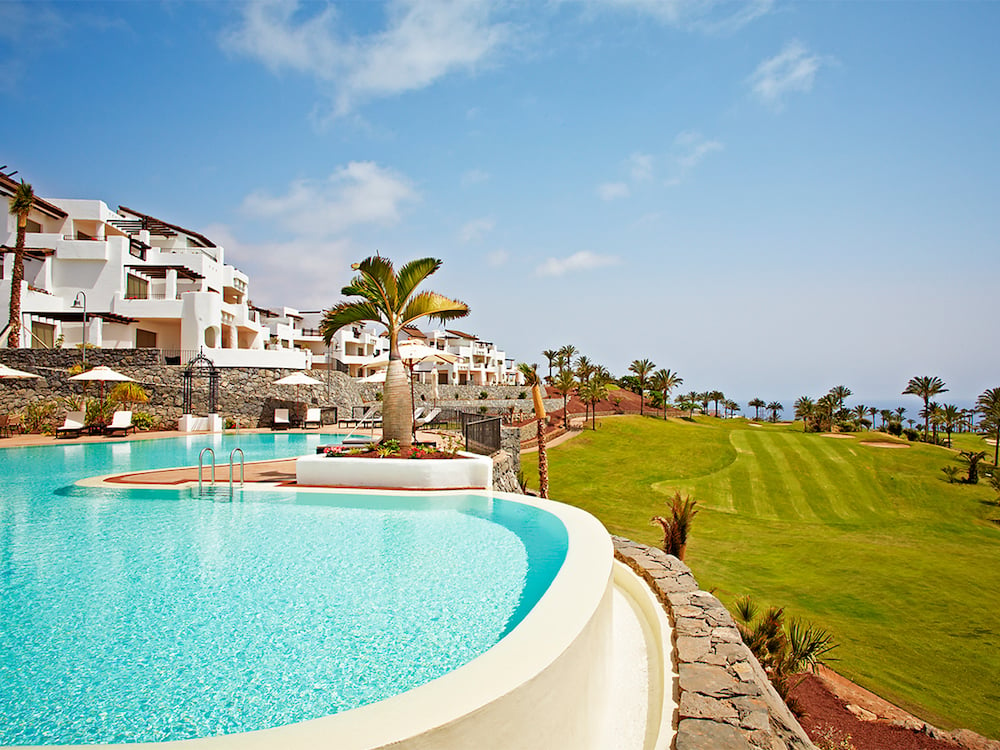 Las Terrazas at Abama are much more than just another set of
luxury apartments in Tenerife
. With 1, 2 and 3 bedrooms, these apartments represent the ultimate in luxury living. Each is delivered fully finished and decorated with the highest quality materials, and all enjoy full hotel service and are managed by Abama. Floor-to-ceiling windows and each flat's private terrace bring the inside out and the outside in, offering complete tranquillity and incredible views over the Atlantic and the island of La Gomera.
This month, we're thrilled to open the doors of The Las Terrazas Club, our exclusive new social club for Las Terrazas owners. Complete with a gymnasium, cafeteria and two swimming pools, the Las Terrazas Club will promote community and provide a gorgeous social environment for relaxation and leisure. The 3-level Las Terrazas Club will be one of the highlights of any stay at Abama, and a true reflection of our master architect's philosophy. With its incredible verandas overlooking the ocean and the rest of the resort, its game room, lounge area, and spaces for private parties, the Las Terrazas Club's design reflects a constant balance between man and nature, public and private, and promises to become the fulcrum of life in Las Terrazas, our exclusive luxury apartments in Tenerife.
We'll be celebrating the launch of the Las Terrazas Club with two exclusive upcoming events on the premises:
Cocktail for Commercial Agents
17th of September
18:00-20:30h
A gathering for our esteemed network of agents, who form such an integral part of the Abama sales team.
Official Owners' Inauguration and Barbeque Dinner
2nd of October
Our official launch of the Las Terrazas Club for owners will be held on the first night of this year's Owners Cup & Gala event. We look forward to welcoming Las Terrazas owners for this lovely evening on the pool terrace featuring BBQ and live music.