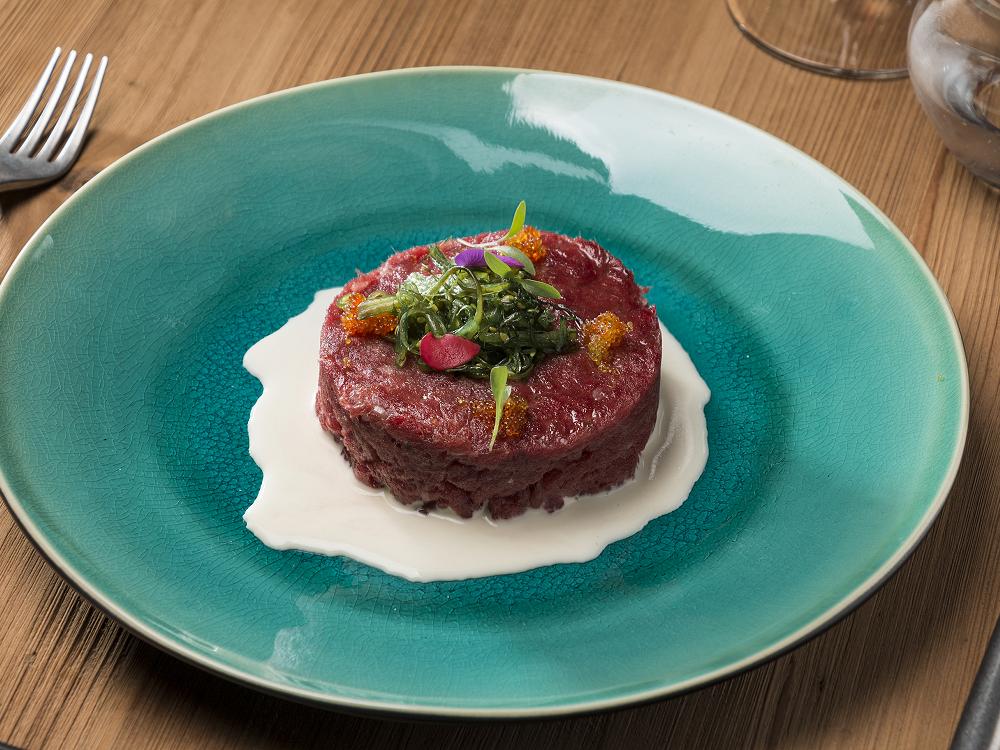 Abama continues our quest to be the perfect dining destination with our new Melvin restaurant, debuting this December. With yet another Michelin star restaurant newly minted on Tenerife, our island is becoming a destination must for the discerning gourmand. For many owners of our luxury apartments and villas, the presence at Abama of Kabuki, with one Michelin star, and Martin Berasategui's M.B, with two, remains an important attraction, and one enjoyed again and again.
But here at Abama our dream of perfection is insatiable and, never content to rest on our gastronomic laurels, we're always looking for new ways to amaze and delight our guests and residents. Last year it was with the opening of Txoko, in The Ritz-Carlton, Abama, a home-style Basque tapas restaurant that serves equal parts culinary surprise and nostalgia. A tribute to home from our two Basque chefs, Martin Berasategui and Erlantz Gorostiza, Txoko has become a favorite at the resort: a casual dining experience that's nonetheless crafted to perfection.
Located in the unique space offered by The Club, Las Terrazas' social club, Melvin restaurant, our latest attraction, promises exquisite cuisine that will belie its seemingly casual nature. Its name is a tribute to Chilean architect Melvin Villaroel, who conceptualized Abama's architecture and landscaping and built the edifice that is now The Ritz-Carlton, Abama. His love of light and nature, and his insistence that architecture should meld indoor and outdoor spaces, lives on at Abama in everything we create.
And so opens Melvin, whose spectacular terrace offers breathtaking views of the Atlantic Ocean and the island of La Gomera. The best sunsets on the island will now go hand in hand with great company and great food.

Success is assured, gastronomically, as once again Martin Berasategui's team has dedicated itself to developing a unique dining experience, this time reveling in the bounty and flavors of the Mediterranean. The menu design and the culinary style will benefit from the more than 40 years of experience of this tight-knit group, bringing a touch of sophistication to dishes whose fresh ingredients sing. Melvin will be a restaurant that relies heavily on local products and offers a wide assortment of daily specials according to the ingredients that nature provides. We have no doubt that guests will fall in love with every rice and grilled fish dish the kitchen can dream up, bringing Spain's east coast flavors to the Canary Islands.
Get ready! This winter at Abama Resort Tenerife, new delights await at Melvin restaurant. We can't wait to share them with you.