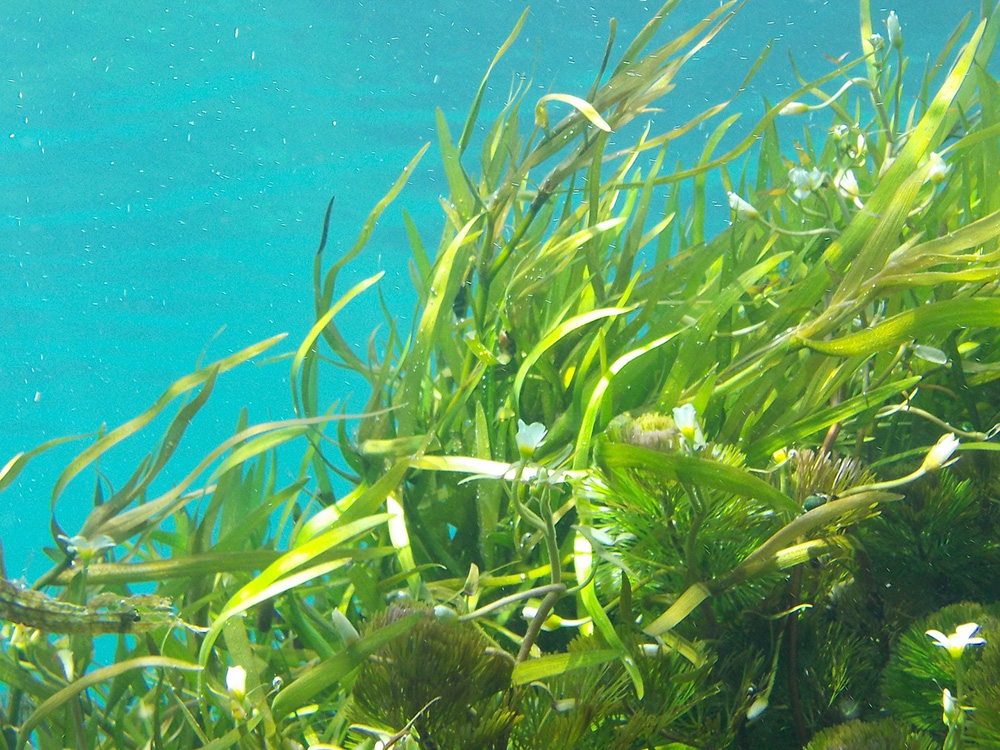 Living in the Canary Islands means enjoying the breeze, the sun, walks on the beach and the charms of its varied environment, and it also means having easy access to a variety of natural therapies. Tenerife's special location, in a unique natural setting, offers scores of opportunities to care for yourself inside and out. Today we introduce you to two very special therapies based on natural products native to the surroundings of your villa in Spain: algotherapy and volcanic stones.
Algotherapy: from the depths of the sea to your skin
Among the many characteristics of the waters surrounding the island, its wealth of biodiversity stands out. There are not only spectacular natural pools and special creatures that inhabit the ocean; the Atlantic, especially in the northern part of Tenerife, is host to an extensive and impressive variety of algae, which, like aloe vera and other vegetation, hold valuable medicinal properties.
These ancient medicinal plants are protists, meaning they cannot be classified as animals, plants, fungi or bacteria, and produce a good part of the planet's oxygen as well as having a high content of calcium and iron. In addition, as they take their nutrients from the ocean, they absorb large amounts of components that make them rich in vitamins A, B, C, E, F and K, as well as numerous proteins and minerals.
Thanks to these elements, the application of algae on the body is one of the natural therapies par excellence, with great toning and antioxidant capacities. In addition, it cleanses, softens and moisturizes the skin a great deal better than many creams on the market. If you are taking a walk on the beach and you see some algae that has washed up on shore, grab a handful and glide it over your legs or feet. You'll feel the effects immediately.
Pamper yourself with volcanic stone natural therapies
Volcanoes and their chemical components are present all over the island and you can visit and get more acquainted with them up close through numerous volcanic hiking routes. But their impact goes far beyond creating an extraordinary landscape. Volcanic rocks act as retaining walls for farmland, serve in the construction of roads, and are excellent ornaments and materials for gardens, dishes, and jewelery. And yet another use is in therapeutic body treatments. Some soft and rounded rocks are perfect for giving relaxing massages that aid in eliminating muscle tension and overcoming certain physiological injuries.
A professional specialized in volcanic stone massages can place these stones on the appropriate points of a body, warmed up to provide a deeper penetrating massage, and supply the relief and relaxation you seek. Lie back and let your muscles relax and joint pressure release. You'll experience an overall reduction of stress on your body as a feeling of calm envelops you.
Try some of these natural therapies the next time you're on Tenerife and see how this unique environment is not only beautiful but can contribute directly to your personal health and wellness.