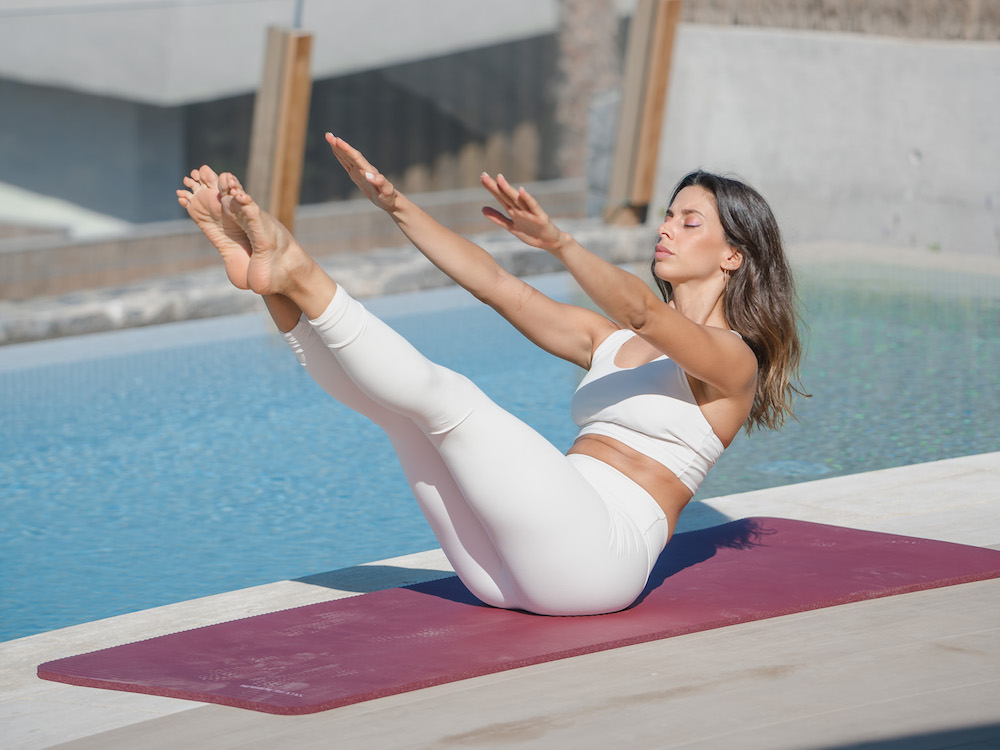 Pilates and yoga enthusiasts are finding a solid foothold at Abama in 2021 with ever more offers from our personal trainer, Raquel González, and her team. Available both for private sessions and group classes, there are an infinite number of ways to personalize your training and take control of your health.
If you're planning to be at Abama during the Easter holidays, there are even more special offers to enjoy. The 30th of March and the 6th of April, Raquel will be offering a free Pilates Master Class; and the 1st and 9th of April, a free yoga Master Class. All classes will be held at 9:00h at the Las Terrazas Swimming Pool 2 and the duration will be 45 minutes. Attendees should wear sport clothes and reserve a place at least 24 hours in advance by calling +34 628 337 635 or sending an email to hola@raqueltraining.com.
Raquel and her team also have a variety of special deals on offer related to her services. For Pilates, yoga, or personal training, you can buy a special pack in which for every 5 classes you receive one for free. The classes in the packs can be used by any member of your family, and Abama owners get an additional 10% discount.
Raquel's team also offers relaxing massages with different natural oils, like avocado and aloe vera, that are locally produced in the Canary Islands. These massages can be enjoyed in the privacy of your own home with a prior reservation. Like the fitness classes, the massages can be purchased at a 10% discount by Abama owners.
You can call or email the contact number and address above to learn more about all the Raquel González services available to guests and owners of Abama Resort. We will also shortly have new flyers and a menu of very customizable services that you can use to take your own wellness into your hands and make the most of 2021.