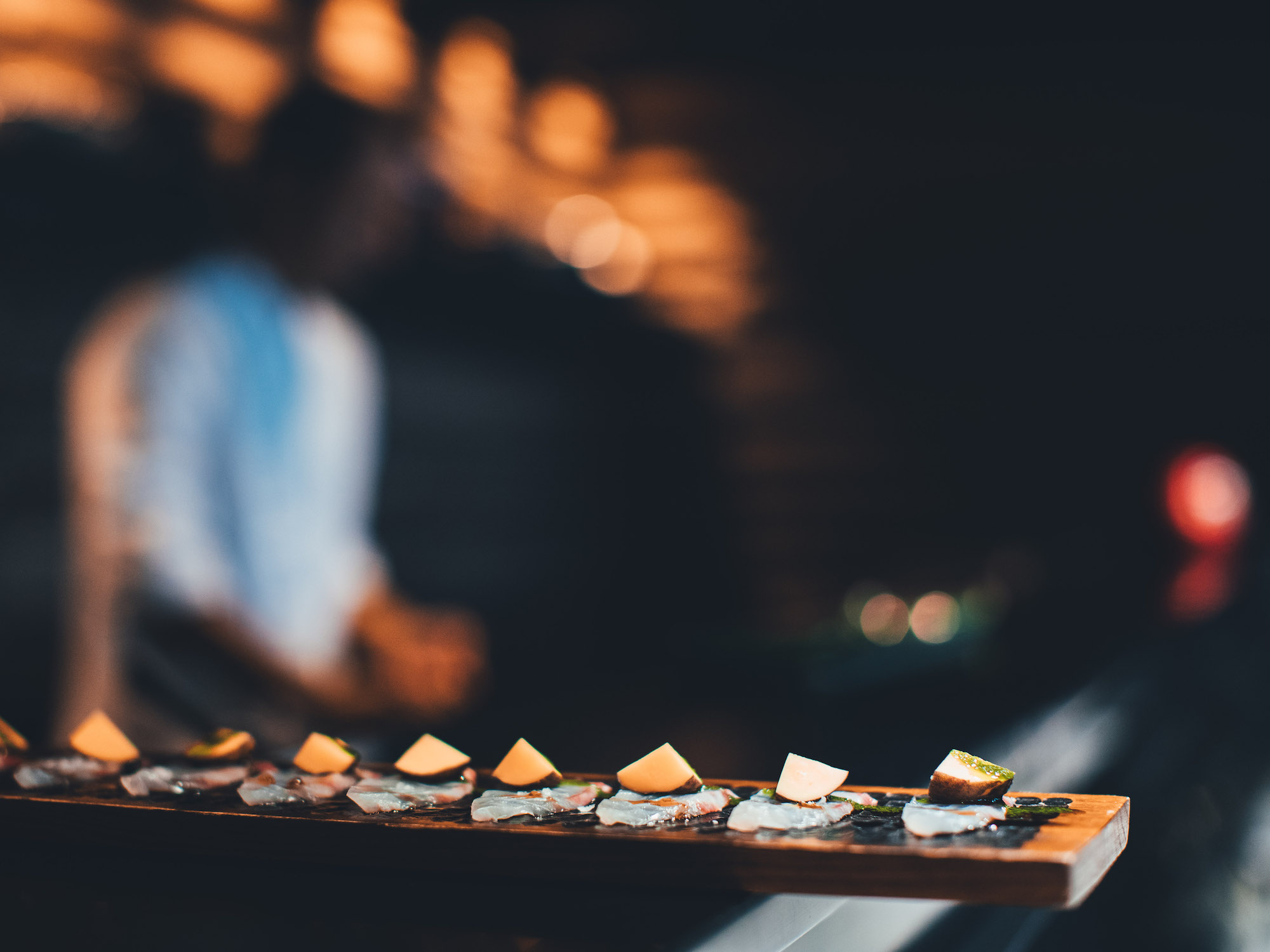 When we travel, we expect to have experiences that elevate us above our daily routine, and visiting a resort with Michelin star restaurants certainly fits that bill. Many foodies spend their free time delighting in the dining establishments the Michelin Guide noses out for the public each year, and the publication has remained one of the most trusted critical guides for decades.
Guests or homebuyers looking for the best places to invest in property and motivated by proximity to world-class fare will find something unique at Abama: two Michelin restaurants within the grounds. The Spain and Portugal guide for 2022 once again has upheld Abama's three stars, making this resort with Michelin star restaurants one of the only ones in the world to have two such establishments.
Martín Berasategui's M.B, directed by Head Chef Erlantz Gorostiza, has maintained its 2 Michelin stars, putting it into a select club of only 33 restaurants in Spain with this distinction. The restaurant earned its first star in 2010, its second in 2014, and has now enjoyed eight years as the top-rated restaurant in the Canary Islands. In the trendy gastronomy sector, with a host of new competitors opening every year, this consistency speaks to the dedication of the staff and their commitment to quality.
It's also the product of something as important to Berasategui as his innovation in the kitchen: teaching. He is a chef known for his generosity in training others, having done so for generations of chefs. He has formed tight-knit local teams like the ones we see at Abama, collaborating not only within M.B, but also in Berasategui's two other restaurants here at the resort, Txoko and Melvin. For his long-term dedication to imparting his culinary approach, this year the Michelin Guide also honored him with the Michelin Chef Mentor Prize. It is the first year this prize has been awarded in Spain and Portugal.
Ricardo Sanz's wonderful Abama Kabuki has also maintained its rating in this year's Guide. This one-Michelin-star Japanese fusion restaurant offers the best in structured cuisine from a lookout over the Atlantic Ocean. Located in our Golf Clubhouse, with panoramic windows that face the island of La Gomera, it's known for its sushi and sashimi, but also has sublime wok and grill dishes on the menu. If you can't decide, there is a Tasting Menu that will give you a hint at the breadth of the talent in the kitchen, and there's a long list of sakes, wine, and cocktails to accompany whatever choice you make.
If you've set yourself the goal of visiting every resort with Michelin star restaurants in Europe, Abama should be the first stop on your tour. Not only can you try two different types of cuisine right here at home, but fine dining is growing in stature all over the island of Tenerife. If you're planning to make a trip of it, you can also visit the other Michelin star restaurants on the island, Nub and El Rincón de Juan Carlos, both located in Adeje. And if you're an Abama homeowner, you already know that among property for sale in Spain, Abama's wonders, both within and outside the grounds, are unique.
Published in category
Leisure
Share this post