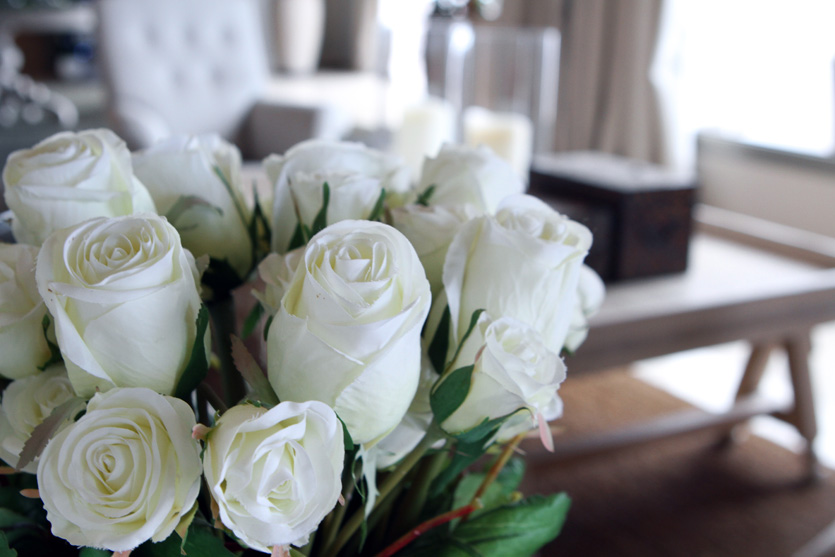 To love and be loved are luxuries worth celebration, and among the South Tenerife resorts, Abama holds them in the highest esteem. Surrounded as we are by families and couples, Valentine's Day has become one of our favourite dates. So it is with true pleasure that Abama Luxury Residences has put together some suggestions to make this the most romantic holiday you've ever had. From dawn to dusk, then continuing on to an exquisite dinner in our new favourite restaurant, Melvin, this is Abama's idea of hitting all the notes that make for an unforgettable experience.
A heavenly breakfast
If you'd like Valentine's Day to be special, you have to begin early. And the best way to do so is by the side of the person you love. The day before, or the morning of the 14th, if you're an early riser, pick up some of the unique creations designed by Alexis García at 100% Pan, one of the most exclusive dessert shops and bakeries on the island. We've long been fans of García's work, but you don't have to take our word for it. García just won first prize at Madrid Fusion's "Pastelero Revelación" competition for one of his delectable desserts.
A cure for body and soul
If you haven't yet had the pleasure, Valentine's Day is the perfect excuse to gift yourself some pampering and wellness hours in the exclusive The Ritz-Carlton, Abama spa. Here, at the hands of the best professionals and international brands, you'll find a menu brimming with treatments designed to revive you and leave you feeling more in love than ever before. Make sure to book ahead at abamaspa.reservation@ritzcarlton.com.
It's all in the details at this best among South Tenerife resorts
If you pay close attention, life is filled with uniquely beautiful moments. And if you live in our residences on Tenerife, you know that Abama Luxury Resort is teeming with them. On a day as special as this one, don't forget to smell the roses surrounding you in paradise. Take the time to watch the sun set over the waters of the Atlantic and absorb the stunning profiles of La Gomera, El Hierro, and La Palma as night falls. Whether you take in the majesty from your own terrace or ensconce yourself in a charming corner of the resort with a perfect view, do it accompanied by a bottle of Champagne, cava, or Tenerife wine, and put a seal on the perfect date.
Book an incredible meal
Abama Luxury Resort has become known as a true dining destination, and you should absolutely use this to your advantage to celebrate Valentine's Day. Alongside our Michelin-star restaurants that you likely know well, Martín Berasategui's M.B and Daniel Franco's Kabuki, for the last month we've also been enjoying the delicious creations at Melvin, located in El Club at Las Terrazas. This newest restaurant from Martín Berasategui is helmed by chef Diego Dato, who personally designed the special Valentine's Day menu. Leaning on a charismatic blend of auteur and Mediterranean cuisine, Melvin has some mouth-watering options available for this special day, like saffron socarrat with baby squid spaghettini and steak tartare on a mini potato waffle. Or if that isn't enough to get you running to the phone to book, try some of the entrees: fois gras terrine with tomato marmalade; foraged egg and beetroot with liquid herb salad; or line-caught hake with ajoarriero and tomato foam.
Renew your love under a blanket of stars
Finally, to put the last unforgettable touch on your evening, if the night is clear, head to the Abama Beach to take in the sound of the waves and, above all, the incredible mantle of stars that only Tenerife can offer. This is one of the top three star-gazing locations on the planet, and from our island it is possible to see 83 of the 88 officially recognized constellations. Whether you've taken the rest of our suggestions or not, this is one opportunity you shouldn't miss; there's nothing more romantic than a toast beneath the firmament.
Because we believe that love deserves special attention, remember that Abama Resort Tenerife, one of the top South Tenerife resorts, is at your service these days to offer advice on any plans you're putting together. And stop by our Sales Office in the lobby of The Ritz-Carlton, Abama, where we always have a little treat for our visitors on Valentine's Day.