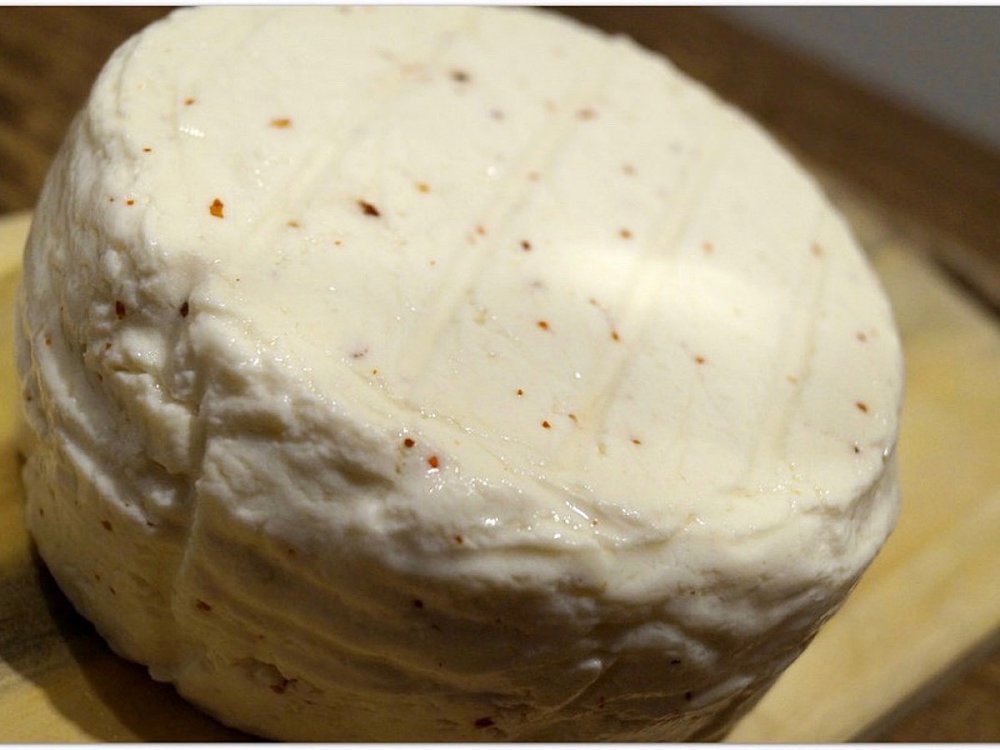 Actress Billie Burke once famously said, "Age is of no importance unless you are a cheese," but in the case of Tenerife cheese, she couldn't have been more wrong. As most residents of our properties at Abama will know, fresh cheese has a wide presence in traditional food in Tenerife and at every holiday meal.
There are many varieties of Tenerife cheese, but the most commonly consumed cheese is called "fresco" (fresh) and is just a few days old. The taste is light and has a strong goat's milk flavour and aroma that is slightly acidic, salty and moist. The moistness is due to not having had too much pressing and the cheese draining on its own. Other fresh cheeses are also available with distinct characterisations, such as those smoked with different types of wood or almond shells, which lend to unique and celebrated tastes.
The bulk of cheese produced is from a goat indigenous to the Canary Islands: the Caprina Canaria, although sheep's milk and cow's milk may also be added to some varieties of cheese. Among the latter there are many that deserve special attention, such as the cured and slightly spicy varieties of El Tanque, and others from Arico-Fasnia, Anaga and Teno. The island's main factories, however, are located in Benijos, Arico, and La Orchilla.
Such is the quality of the cheese in Tenerife that, in 2017, their cheeses did overwhelmingly well in the World Cheese Awards. This is the largest cheese contest celebrated in the world, involving more than 3,000 references from 33 countries. Spain had a large participation at the event and 36 cheeses from the Canary Islands in general were named as among the best in the world, with "Supergold" medals awarded to Adeje's now world-famous Quesería Montesdeoca based in Tijoco Alto. In addition, other Canarian cheeses won seven gold, nine silver, and 15 bronze medals, with 16 awards in total going to Gran Canaria, ten to Tenerife, seven to Fuerteventura and three to Lanzarote. Quesería Montesdeoca, however, was the most successful Canarian dairy of all, with a total of nine awards.
Closer to home, entries for the "Best Cheese in the Canary Islands" closed on the 3rd of April, 2018 at midnight, with entry tastings being public and taking place on Fuerteventura on April 18th and 19th. Among the categories for best cheese there were prizes for: the "Best Canary Islands Cheese 2018" (El Cortijo de Caideros, Queso flor de guía, Gran Canaria), the "Best Cheese of Limited Production" (Angelita, Gran Canaria), "Best Image and Presentation" (Herreño, El Hierro), and "Best Cheese of the Children's Jury" (Granja Ara, Tenerife). In addition to these distinctions, cheeses that achieved a score of more than 80% in the tasting sheet were recognized with a large gold medal (Gran medalla de oro). Those who tallied between 75 and 70% received a gold medal (Medalla de oro), and those with at least 65% of the score received a silver medal.
Luckily, great Tenerife cheese is also close to home at Abama Luxury Residences. For a wonderful outing not far from our exclusive homes and luxury apartments, many can enjoy the stunning views of the island while finding local cheese producers. You can also find many of the award-winning cheeses in the Agromercado de Adeje: http://www.adeje.es/agromercado. For more info about Tenerife food, see our other posts.