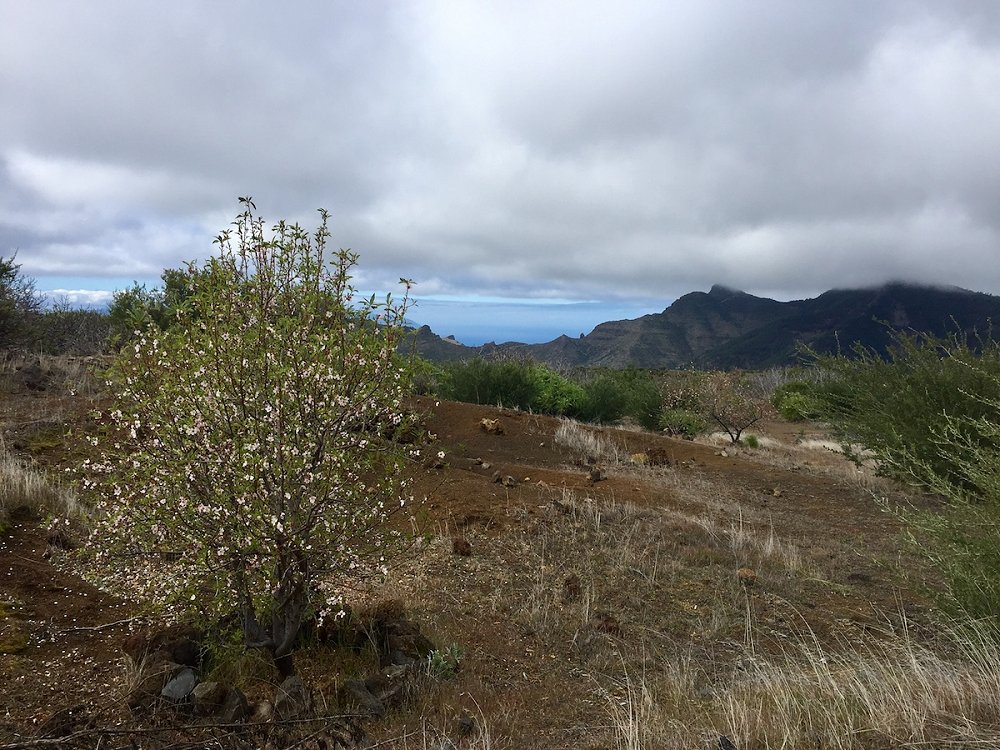 One of the great and enduring joys of owning a property on Tenerife at Abama is being part or our marvelous resort Owners Club, and allowing it to open your eyes to the infinite wonders of the island. Abama's Michelin Star restaurants and impeccable services will always beckon newcomers, but they are only the beginning of the Abama experience.
Tenerife is a wild and wonderful hidden paradise, boasting UNESCO Heritage Sites, the Teide National Park, and much, much more. It offers beaches, mountains, excellent cuisine, local culture based on millennia of tradition, and fascinating microcultures and climates.
The Abama Prestige Owners Club launched in late 2018 with the objective of enriching the lives of our owners, and we think there's no better way to do so than with a collection of wonderful events and carefully curated cultural experiences. We will continue to host our flagship annual event, the Abama Owners' Cup, but this year we are expanding our program tremendously, both within the resort and beyond the gates. Owners can look forward to our new weekly golf tournaments and clinics, but also to a series of exclusive events that will allow small groups of residents to get to know each other and the island, accompanied by expert guides and, in true Abama style, excellent fare.
We're delighted to announce that on the 24th of January we enjoyed our first excursion: the "Blooming Almond Trees" walk through Chinyero's magical volcanic landscape. Hundreds of almond trees come into flower every year between January and March in the western part of the island, and it is truly a sight worth seeing.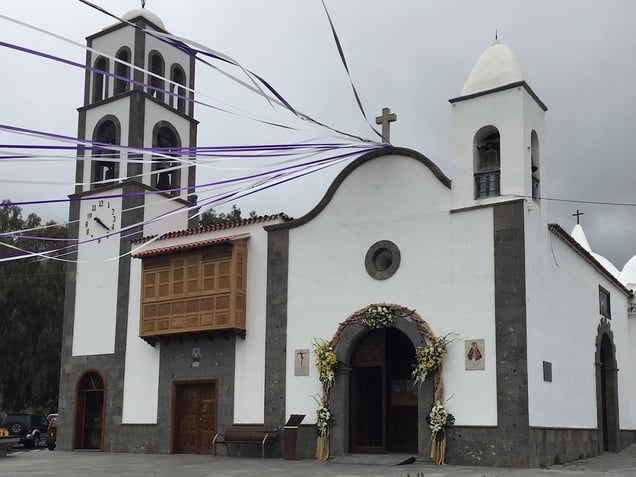 7 international property owners were transported by mini-bus from Abama at 9:30 in the morning, accompanied by the wonderful Jean-Guy Leroux, an official guide whose tremendous knowledge of the history, culture, and nature of the island has been honed over 30 years. We were also accompanied by a biologist who helped us learn how to identify several edible plants during our walk.
As we wound up the road towards Arguayo between banana plantations and took in the incredible views of the ocean and La Gomera, Jean-Guy relayed numerous interesting facts about Tenerife's history and culture. And when we stopped in Arguayo we were able to enjoy the sun while gazing over the Santiago del Teide Valley and the volcano's impressive profile.
Continuing on towards Santiago del Teide and the site of our walk, Bilma Mountain, we passed through lava fields and stopped for a hot chocolate and a visit to the Church of the Valle de Arriba. This beautiful building is normally closed on non-holidays, but we were allowed special entry by the locals.
Five more minutes by car, and we began our hike armed with freshly prepared local almonds. The rocky path towards Bilma afforded views of the gorgeous flowering trees as we learned about almond, grape, prickly pear, and fig cultivation. We took a break to try gofio mixed with honey, almonds, and goat cheese, and sampled Tagara, a local wine. No plastic here! Jean-Guy came fully prepared with glasses to enjoy in style.
After a light walk in this beautiful remote area, we arrived at our final destination, the hotel La Casona del Patio, the former home of the Spanish Duke of Santiago del Teide. A traditional meal made from local products – and almonds! – was the perfect way to finish off a wonderful day in great company and exquisite surroundings.
Our owners came home happy and sated, with the following review of their outing:
Why did Columbus stop in La Gomera in 1492 instead of Tenerife? What does gofio taste like? Who was the great Berber warrior who saw off the Spanish for so long? We learned these things and many more on a wonderful day out for Abama residents. We saw remote and beautiful churches, spent 4 hours in nature with a guide and trained botanist, saw the beautiful almond trees in a nature reserve near Mount Bilma, lunched at the old house of the original Spanish duke of Santiago. A great way to feel close to the island where we have chosen to have a home.
Watch this space and our owners' newsletter for information about upcoming events and excursions of our Owners Club. We look forward to seeing you and bringing our community ever closer together, demonstrating why our property for sale in Spain is unique!