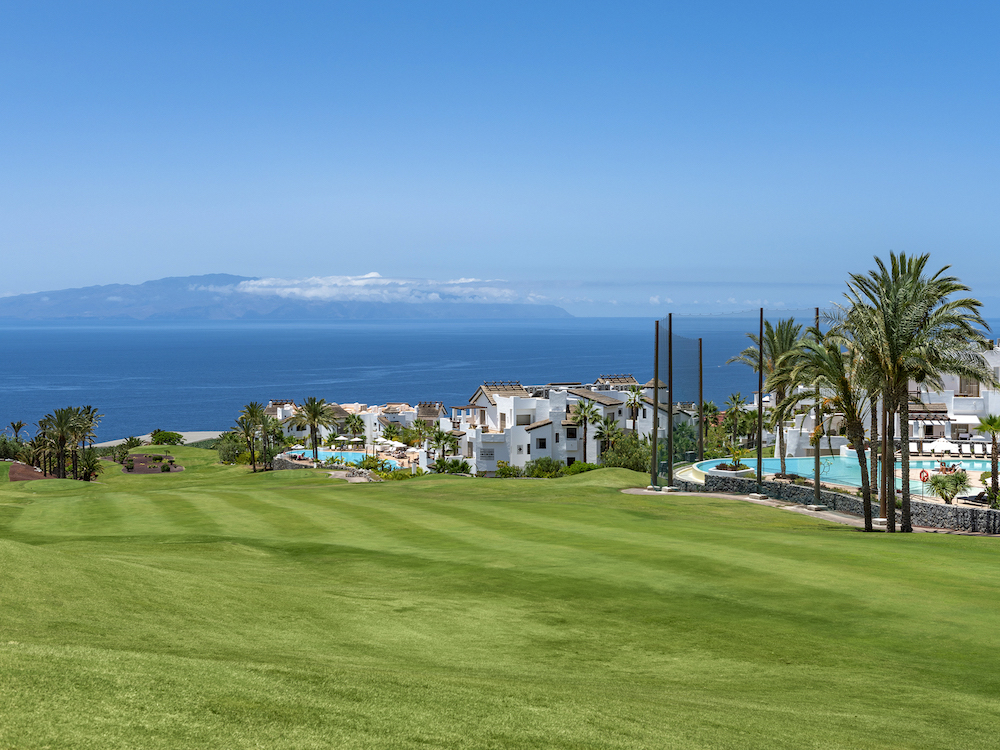 For avid sport enthusiasts, the best holiday destination must necessarily include facilities where they can spend their leisure hours dedicated to play. Why else take a break from work life than to devote yourself to hobbies that are too often pushed aside by day to day concerns?
At Abama, no one knows sport like Brendan Breen, director of both Abama Golf and Abama Tennis. He masterfully steers two of Abama's greatest attractions, and knows that our guests' expectations are high when seeking a place to spend their relaxing European holidays. But as he pointed out when we recently sat down with him, outstanding golf and tennis facilities at a resort also make for the best places to buy rental property, and the best places to invest in property in general. This, at least, seems to be the consensus among those who have chosen to become part of our resort community.
Golf has become an even brighter beacon over the last year during the pandemic, as a sport that can be practiced outdoors and with safe social distancing. Breen shared his thoughts on the subject, as well as some of the shifting perspectives of new owners here at Abama.
Can you share any anecdotes about why people are going back to golf and if this is impacting their search criteria when looking for a second home?
Golf is one of the principal sports that is played outdoors, and therefore in these current times it is very popular. It's associated with a luxury lifestyle, and Abama Golf, specifically, is the best holiday destination because it is located in the heart of one of the premier residential resorts currently under construction. During the Covid-19 lockdown, more than 30 of our owners stayed here rather than return to their home countries, because they thought it was safer at Abama.
Do you think that Abama having a golf course has increased sales enquiries?
There is no doubt that the stature of Abama Golf significantly contributes to the added value of the resort. Golf Digest's Editors' Choice Award has once again gone to Abama this year for being one of the Best Continental Europe Resorts. It's the 3rd year running that we've been named. More than 50% of the families who have purchased property here are golf players. And some of the non-golfing buyers have begun taking lessons at the Abama Golf Academy.
Our golfing and non-golfing owners all enjoy the green spaces and the fantastic views of the Atlantic and the island of La Gomera from their properties. There is no question that besides the tranquillity of the resort and the truly exceptional gastronomic offering, Abama golf and our landscape are a major attraction.
Of the properties sold during lockdown, are any of the buyers keen golfers?
Many recent and potential buyers have shown an interest in both the golf and tennis facilities that the resort has to offer. In particular this past year there has been increased interest in buying plots of land and building luxury properties because people have sought to create a refuge for themselves with outdoor space built in.
How would you rank the Abama golf course? Is there anything special about it that makes it particularly attractive?
Our golf course is considered to be in the top ten courses in Spain and one of the best resorts in all of Europe. Besides the Golf Digest Editors' Choice Award, we have also been recognised by Leadingcourses and IAGTO (the International Association of Golf Tour Operators).
The course was designed by Dave Thomas, a former professional golfer and extremely well-known and prolific course designer. When he developed Abama Golf, his ambition was to create the Augusta of Europe (the course where the Masters is played annually). Our terrain rises up to 315 meters above sea level, and due to this unique landscape, the views are superb and they have a great impact on all of our clients.
Abama, already considered the best holiday destination on Tenerife, has become much more for our repeat guests. Thanks to our facilities, and the experiences of this past year, Abama has become an even more attractive place to build a luxury house and create a permanent haven.