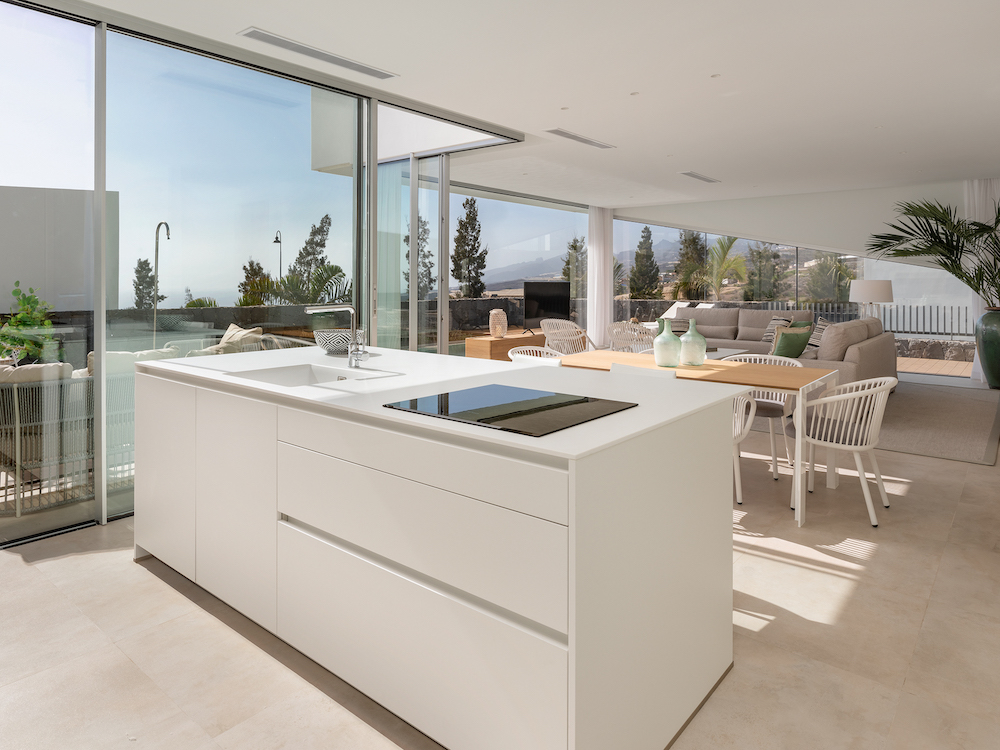 The housing market 2020 has been highly unusual, due to extraordinary circumstances surrounding the health crisis. Nonetheless, because of restrictions around travel, Brexit, and other uncertainties, the number of homes purchased in 2020 was not necessarily reflective of demand, especially in the second home market. There were also major changes in intention to buy abroad versus domestically, given the circumstances.
For a better overview, we spoke with our public relations teams in several European areas and asked them for their impressions of their domestic housing market 2020, as well as interest in foreign real estate purchases, and projections for the coming year.
Spain
The luxury housing market in Spain appears to be holding steady in the face of the challenges that the coronavirus pandemic has presented for the entire real estate sector. The context of uncertainty has actually offered opportunities for reinvention and creativity in a sector that has sometimes been considered rigid or uninclined towards innovation.
According to real estate experts, the segment of luxury real estate continues to be a stable asset with healthy demand both in large cities and in second-home markets. In fact, at least in Spain, these have become shelter assets in times of crisis. Abama is an example of the growing national interest in luxury real estate investment. Leads of potential buyers over the last few months have been led by the national market for the first time in the resort's history.
Belgium
Real estate in general, and especially luxury real estate, is flourishing in Belgium. Many people are looking to buy a house or second home property. Comfort and space are more valued than ever and prices have gone up.
In terms of buying real estate abroad, there was also a rush from Belgians when the lockdown ended. Increased interest in properties in France, Greece and Italy has been noted by Belgian brokers. Spain remains behind in the list of desired countries because of the damage the country received to its reputation during the COVID-19 crisis. However, the Canary Islands may be a different story in 2021, as the pandemic was controlled there far differently from the mainland.
Germany
Due to the fact that many holidaymakers were unable to travel abroad this year, demand increased for domestic holiday houses and flats, especially on the North Sea, the Baltic Sea and in Bavaria. Total turnover at the end of September 2020 was a good 41.7 billion Euros, almost on a par with the previous year. It appears that despite the crisis, the fundamental property market was not really at risk, with the real estate markets very strongly supported by capital from the central banks over the last six months, plus falling interest rates.
As an example of the real estate investment market abroad, a broker contact in Mallorca noted that that part of Spain has remained a safe haven for real estate. Even during the very tough lockdown period from March to May, they handled a transaction volume of more than 63 million Euros throughout the island. The average sales prices during that period also rose to 1.8 million Euros, in comparison with an average of 1.6 million Euros the previous year.
Norway
In February of 2020, 75,000 Norwegians said they would invest in property abroad. But the health crisis resulted in a focus on investment in domestic properties. Many Norwegians own second homes by the sea, in the mountains, or both. And abroad, they tend to purchase in areas where there is already a Norwegian community established, and from Norwegian brokers.
Spain has been a popular country for foreign buyers from Norway, as the cost of living is far lower than in Norway, and there have traditionally been cheap flights to Spain and the Canary Islands readily available. These factors have both taken a hit because of the pandemic, but the market is expected to recover slowly over the start of 2021 if there are no more major local outbreaks.
Sweden
The second quarter of 2020 saw almost 50% fewer Swedes buying property in Spain than over the same period the previous year, in line with the decline of all foreign investment in Spain from Sweden in Q2 2020. Domestically, however, villa prices have increased 10% over the previous year and apartments 5%, with the major increases being in larger cities like Stockholm, Gothenburg and Malmoe.
Investment is expected to increase again once the Swedish Krona strengthens. If the domestic market also continues to strengthen, after being dormant for several years, this will free up capital for real estate owners in Sweden to invest in real estate abroad. It is common for Swedes to invest in real estate abroad not only for use as a summer house but as a rental property for return on investment as well.
Denmark
In 2019, there was a record 21% increase in Danish interest in properties in Spain, and the demand was, in fact, the largest of all the Scandinavian countries. Danish brokers believe real estate will remain more interesting as an investment than banks or stocks, and expect a resurgence in foreign property purchases.
Danes have been using their mortgage opportunities during the coronavirus crisis to invest in real estate domestically, with 21,000 new mortgages granted in Q3 2020 to buy primary houses or summer homes, a 20% increase over the previous year.
United Kingdom
The UK government's handling of the Covid-19 crisis, together with the Brexit deadline, have spurred increasing numbers of UK citizens to buy abroad. Knight Frank's Global Buyer Survey reported two-thirds of buyers as saying that when looking for a holiday home abroad, they would be influenced by the country's handling of the health crisis.
The UK, Spain, and France still nonetheless top the list of preferred buying destinations in the housing market 2020, followed by Australia, Canada, Switzerland, and the U.S. These countries are seen as offering good quality of life, political stability, secure currency, excellent educational systems, and, in normal times, are easily accessible.
Also because of Brexit, there has been an increased number of UK citizens becoming expats and moving abroad permanently. iProperty Management examined Google's Keyword Planner to reveal which countries around the world people were looking to relocate to the most, and Spain was found to be the most searched-for country. There were a total of 690,360 searches, of which 37,600 came from UK Internet users.
The housing market 2020 may have been unusual, but it nonetheless highlights many of the factors that have always spurred domestic and international real estate purchases among European buyers. As we move into 2021 and the health crisis comes more and more under control, we expect to see a resurgence in interest in property for sale in Spain.