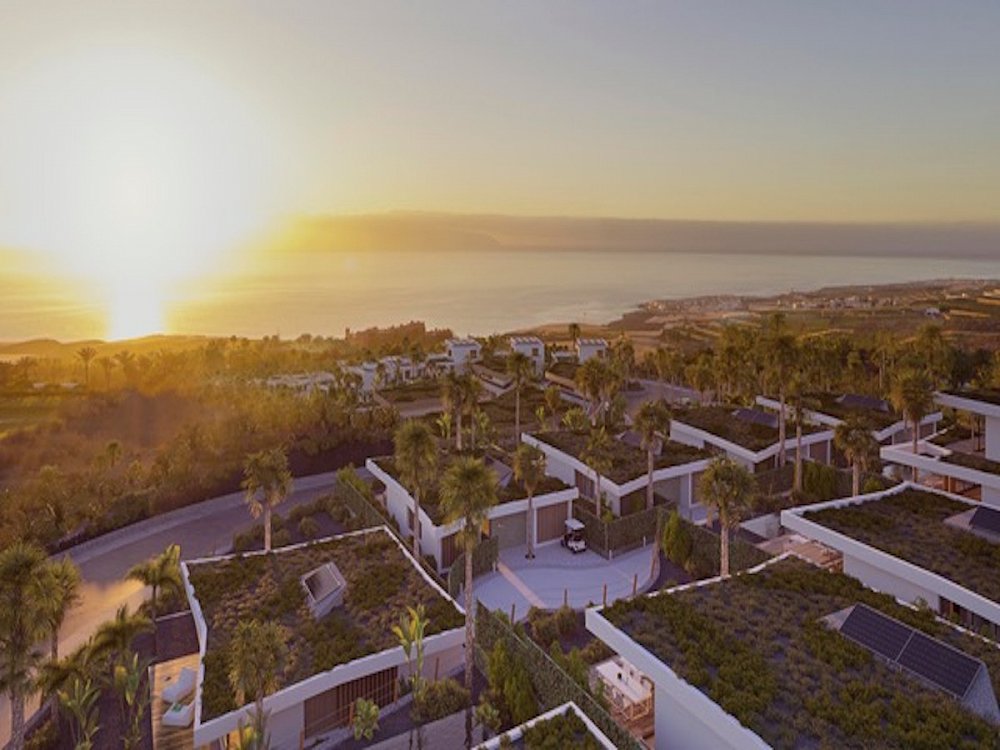 They say that slow and steady wins the race, and nowhere is this more true than at one of the best resorts in Tenerife: Abama. Since the first day the conceptual groundwork was laid for the resort, every new addition to Abama has been carefully considered, deliberately planned, and held to the highest standards of excellence.
When Abama's owners began developing their new Tenerife luxury resort in the mid-1990s, their objective was to outstrip all expectations, offering luxury, comfort and quality on a level never before seen, as well as the unique combination of a hotel, golf course and residential development on the same property. Now, two decades later, with over €375 million in infrastructure and services already in place, Abama is a consolidated destination with features unlike any other resort in Spain, and one of the best resorts in Tenerife.
Every aspect of Abama is a testament to excellence. One of the jewels in the crown is no doubt the three Michelin stars shared between two of our restaurants: Martín Berasategui's M.B (two Michelin stars) and the Japanese fusion Kabuki (one Michelin star). But Abama Tenerife also boasts 10 other restaurants, among them two additional Martín Berasategui playgrounds, the Basque tapas restaurant Txoko and the Mediterranean Melvin.
This year our Dave Thomas-designed golf course, which continues to be a player favourite in the Canaries, helped Abama to be named "Best International Golf Resort – Spain" in the 2018 Golf Digest Editors' Choice edition. With spectacular views of the ocean from every vantage point, it's not hard to understand why. And our Tennis Academy is turning amateurs and pros alike into experts on our 7 professional courts.
For those who prefer a less active getaway, our beautiful beach and pier provide the perfect place to read a book, snorkel, or sip a cocktail under the Canary Island sun. And if you need to completely reset your mind and body, it's our award-winning spa that should be your destination. With a delectable menu of treatments, massages, and a professional staff at your complete beck and call, this is the ultimate haven for relaxation.
So with an island resort on Tenerife featuring golf, tennis, a beach, two Michelin-star restaurants, a luxury spa, and The Ritz-Carlton, Abama, where could we possibly go from here? The answer, of course, is nowhere but up, both literally and figuratively.
Since the first stone was laid for the Las Terrazas luxury apartments, Abama has proven itself to be not only a vacation destination, but an extraordinary place to settle permanently or to buy a second home to use for long periods throughout the year. Of course, there is the standout factor of our beautiful year-round springtime weather, a delight especially in the winter months for those hailing from the north of Europe. But above all it is Abama's commitment to quality in construction and service that make ours a delightful place to live. Moreover, because of the outstanding facilities and other services, plus the great plans for the future, Abama has become nothing less than the most intelligent of investments as well.
This summer we are thrilled to unveil two new products that will maintain our status as one of the best resorts in Tenerife, in a new phase of development that will not only include more premium residences but also commercial and social spaces unlike any other on the island or in the south of Europe. We can say without hesitation that this new frontier, which rises up the foothills of the Teide, will be nothing less than a revelation in luxury living, with Abama Resort Tenerife quality at its fore.