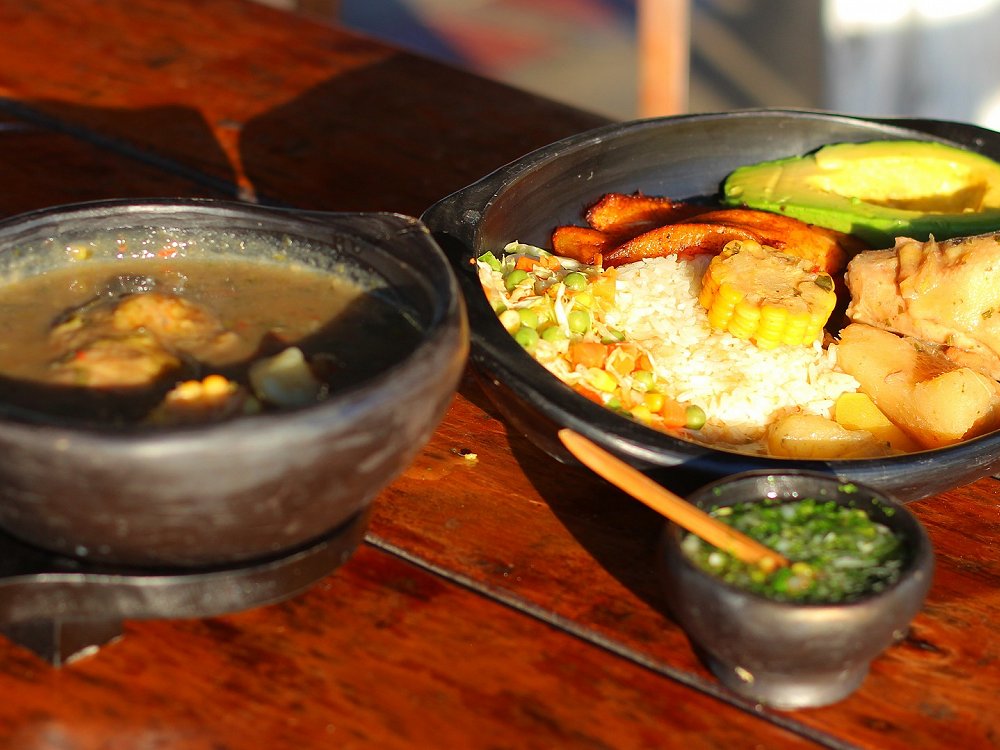 To enjoy Spanish Holy Week, you can attend some of the numerous processions that take place all over the island, or you can prepare some of the best traditional food in Tenerife: an exquisite Canary Islands sancocho. Most often cooked for Good Friday, this dish substitutes meat for a local fish that is especially tasty. Surrounded by potatoes, yams, mojo, and gofio, the fish called "cherne" or "mero" is the protagonist of this recipe that will surprise your loved ones at your exclusive Abama Resort property and give them a taste of Canary Islands cuisine.
For many Tenerife families, preparing sancocho every year not only delights the tastebuds, but recalls past Holy Weeks celebrated with loved ones by the warmth of the hearth, or in the streets, sharing space with the many tourists that visit the island. Sancocho may have first been introduced by Portuguese emigres to the Canary Islands, who decided to substitute their traditional cod for cherne, which was cheaper and equally delicious. If you want to learn how to prepare traditional food in Tenerife, take note of these ingredients!
Ingredients for Canary Islands sancocho
1 kg of salted cherne
1 kg of potatoes
500 g of yams
200 g of gofio
Water
Salt and sugar
Oil and vinegar
A head of garlic
1 tbsp of sweet paprika
One spicy red pepper
Preparation of the Canary Islands sancocho
Before beginning to cook the sancocho, the salted cherne should be soaked for at least 12 hours, during which the water should be changed two or three times. Once this has been done, put the fish in a pot together with the potatoes and the yams chopped into large chunks. Cook these ingredients on high heat, making sure that the potatoes are done.
The key to this delicious Canary Islands food is not only in the three principal ingredients, but also in the mojo and the gofio that accompany them. Every household will have its own recipe, but here are a few tips to put the finishing touches on the dish:
For the mojo, grind a peeled and chopped head of garlic together with a tablespoon of coarse salt, one of paprika, and the spicy red pepper. When it has all come together, add a tablespoon of olive oil and a couple tablespoons of wine vinegar, stirring constantly.
For the gofio, use a bowl to mix together 200 g of gofio with a tablespoon of oil, then add a cup of water in which you have previously dissolved a tablespoon of sugar and another of salt. Knead it all together and shape it into a loaf so that you can present it sliced on the plate.
As you see, Canary Islands sancocho is very easy to prepare, but the details are important if you want it to be authentic. Try this traditional food in Tenerife the next time you visit your property, and by the following special occasion, you'll be a pro and enjoy these days with gusto.
Get more ideas about Tenerife food.