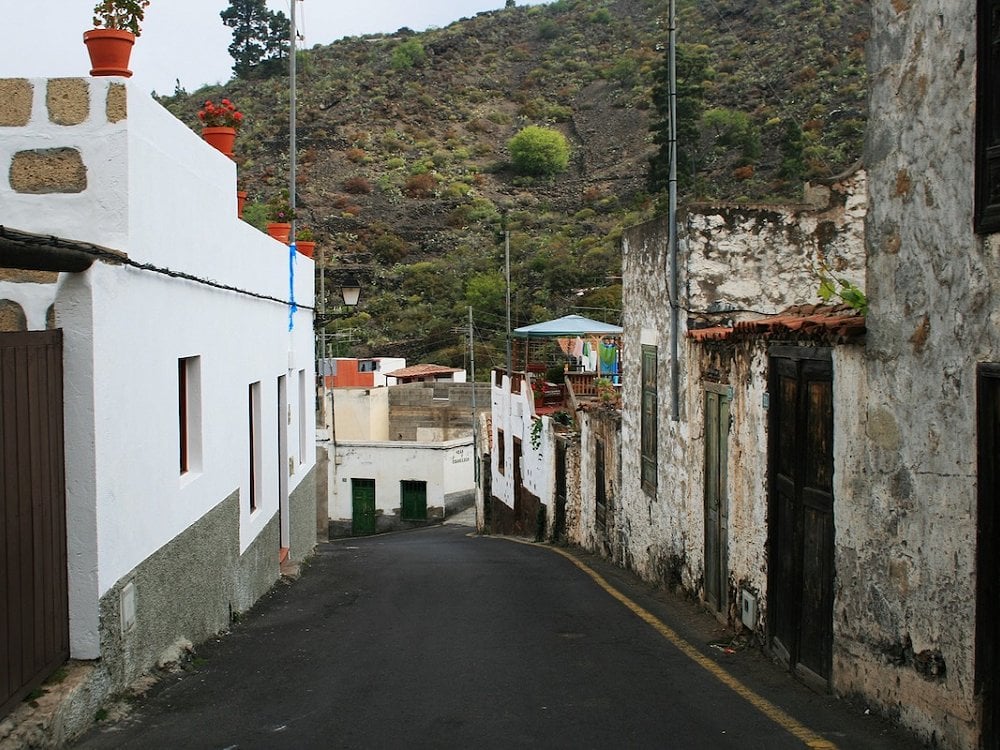 Today we introduce you to Chirche, Tenerife, a hamlet with the authentic flavor of the island's past. Many who choose to buy residences at Abama are initially attracted by everything our luxury resort has to offer: tranquillity, first-class facilities, and a laid-back luxury that rivals the best leisure destinations in the world. But what truly makes a destination special are the things that set it apart from others, and in the case of Abama, the island of Tenerife itself is a great treasure to be explored.
We've talked in past posts about some of our island's many natural and cultural wonders, but today we'd like to offer a glimpse into an attraction that is as unspoilt as it is picturesque. A visit to the hamlet of Chirche, located just 5 minutes from the town of Guía de Isora at an elevation of 800 metres above sea level, is like stepping back in time. Here, it's possible to get a real taste of authentic Tenerife architecture and the structure of a small local community, believed to have been originally settled by Guanches, but developed into its present form in the 18th and 19th centuries. Along with nearby village Aripe, Chirche has been named an Asset of Cultural Interest since 2008 for the excellent preservation of its heritage.
Through a largely untouched village layout and many original buildings, you can almost witness the passage of time and the voyage of the town through its eras of aboriginal settlement, herding, and rainfed agriculture. Visitors get a real understanding of traditional farming life through many of the preserved threshing areas, small gardens, paths to fields, terraces, ovens for baking tiles, and water tanks. On an island with as many hotels and modern amenities as Tenerife, it's truly remarkable that an opportunity such as this one exists that lets you physically delve into the past.
Besides its unique architecture, Chirche Tenerife also stands out for its surroundings. Ensconced among foothills of untouched land, it's easy to disconnect from the modern world. There's virgin terrain as far as the eye can see, the verdant volcanic wilderness that once covered all of Tenerife. A number of major trails go through or pass by Chirche. If you love walking and want to make a longer journey of it, you can consult some of the island information and find the perfect fit. And of course we have to remark on the absolutely spectacular views that the high elevation affords. On a clear day you can see not only the Atlantic but also the islands of La Gomera, El Hierro, and La Palma.
If you're already planning your excursion, get your walking shoes and hat on and get going! Prepare yourself mentally to enjoy the steep streets, and remind yourself that it's all worth it once you catch those amazing panoramic views. But if you'd prefer that your first time in Chirche, Tenerife be a bit more personalized, don't forget that we're planning a great morning trip to Chirche as part of this year's Abama Owners Cup & Gala weekend at the end of October. We have a bus that will take you from Las Terrazas to Chirche, where you'll have time to wander the town and enjoy your voyage back in time. Then there will be an organized tasting of local products before you board the bus back to Abama. With the Cultural Department of the Government of Guía de Isora as one of our Gala sponsors this year, we're getting plenty of help to ensure that this excursion and future ones to other Tenerife destinations will be both edifying and authentic.
Published in category
Tenerife
Share this post